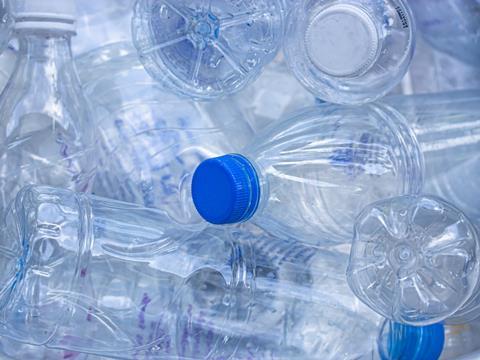 OMV will invest over €170 million into a state-of-the-art, fully automatic sorting plant developed by Interzero to produce feedstock for chemical recycling with an expected annual capacity of up to 260,000 tonnes.
The new site will make use of OMV's patented ReOil chemical recycling technology. This takes plastic waste that cannot be mechanically recycled – especially for mixed plastics collected separately from the yellow bag and bin recycling systems in Germany – and converts it into pyrolysis oil.
It will reportedly process up to 260,000 tonnes of mixed waste plastics per year and provide raw materials for use in the production of virgin polyolefins. Therefore, the process is set to recover polyolefins and divert them away from thermal recycling without competing with mechanical recycling processes.
Production is expected to commence in 2026 and is set to create around 120 new jobs. Various political figures are expected to attend a ceremony scheduled for 20th November 2023.
"Technology and innovation are at the heart of progress," said Dr. Alfred Stern, CEO of OMV. "This is why we are investing and forming partnerships to develop innovative technologies and scale them up to an industrial level.
"Our stated strategic goal is to become a leading provider of solutions for sustainable fuels, chemicals and materials, as well as to play a key role in the circular economy. This joint project with Interzero will provide feedstock for our ReOil technology, which in turn will transform it into high-quality sustainable raw materials for plastics production.
"In this way, we are making a significant contribution to the creation of a circular economy for plastics."
Dr. Axel Schweitzer, chairman and owner of Interzero, continued: "With Interzero, we are pursuing our vision of a world without waste. Chemical recycling and mechanical recycling can complement each other and help us make this vision a reality.
"I am convinced that with the aid of chemical recycling, the recycling rate in Germany can and will increase significantly in the future. Our unique, fully automated sorting plant, which does not require any manual sorting, is an important step towards giving a second life to raw materials that were previously sent for incineration.
"Closing loops requires strong partners. Together we want to think long-term and take our pioneering Interzero expertise in the licensing of packaging, and in sorting in particular and combine it with OMV's leading expertise in chemical recycling to close this raw material loop as well."
Interzero operates five sorting plants for lightweight packaging in Germany. It is said to sort around a third of Germany's lightweight packaging weight, calculated at over 800,000 metric tonnes every year. As such, it is said to offer the largest sorting capacity in Europe.
Its partnership with OMV is set to supply OMV's chemical recycling operations with a supply of high-quality and sustainable feedstock while contributing towards a closed loop for plastics.
The sorting process has been tested on an industrial scale, with a pilot plant for ReOil already processing feedstock. Another ISCC PLUS-certified ReOil facility with a 16,000-tonne annual capacity is under construction at OMW's Schwechat site in Austria and will be fully integrated into its petrochemical production units.
OMV's next step is to develop an industrial-scale ReOil plant with an anticipated capacity of 200,000 tonnes a year.
Earlier this year, the Fraunhofer Institute for Process Engineering and Packaging IVV's tracer-based sorting technology claimed to achieve a sorting purity of over 97% and a 90% sorting efficiency. The technology is designed to distinguish flexible food packaging from its non-food counterparts during the packaging and recycling processes as part of the EU-funded CIRCULAR FoodPack project.
Professor Edward Kosior, CEO and co-founder of Nextek and NEXTLOOPP, also spoke to Packaging Europe about his views on streamlining the sorting of post-consumer packaging.
More recently, TOMRA signed a majority ownership agreement with Plastretur to open a plastic packaging sorting plant in Norway in a €50 million joint venture – aiming to sort 90,000 tonnes of plastic every year.
If you liked this article, you might also enjoy:
The L'Oréal approach to packaging sustainability
What steps is Apple taking to make its packaging more sustainable?
How did Brazil achieve its 100% aluminium can recycling rate – and can it be replicated in the EU?
Experts have their say on the EU's Packaging and Packaging Waste Directive revisions
Also, if you're interested in packaging sustainability, you will want to attend our Sustainable Packaging Summit in Amsterdam on 14-15 November. The Summit brings together leaders and pioneers from across the industry to align strategically, learn, network, and create a critical mass to accelerate change. You can learn more by clicking here, and you can buy a ticket to attend here.