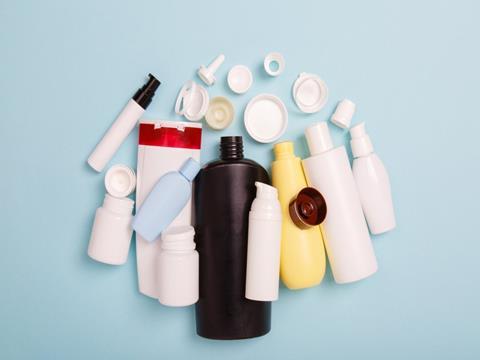 Avery Dennison and UPM Raflatac have reportedly been granted limited compatibility approval by RecyClass for respective non-removable adhesive solutions geared at advancing the recyclability of HDPE packaging.
According to the companies, the choice of adhesives and labels is a key design consideration for the circularity of high-density polyethylene (HDPE) packaging. However, complying with both usage and recycling requirements poses a challenge for packages that are labelled with non-removable adhesive at cold washing conditions.
Avery Dennison and UPM Raflatac have reportedly successfully tested non-removal labels for the first time. According to laboratory findings, Avery Dennison's acrylic adhesive label materials (GLOBAL MDO with S700, PE with S692N, and PP60 with S7000 and S692N) and UPM Raflatac's SMARTCIRCLE PE labels with acrylic and hotmelt technologies do not hinder the recycling process of the coloured HDPE stream.
The companies claim that the results show that even if the labels are not removed during the recycling process, the Avery Dennison and UPM Raflatac technologies will only have a limited impact on the HDPE stream when designed under the specified conditions.
RecyClass adds that, in accordance with these new laboratory findings, its Design for Recycling Guidelines for coloured HDPE and PP rigids has been updated to allow as limited compatibility the use of Avery Dennison and UPM Raflatac's solutions. These technologies will apparently downgrade the packaging recyclability by one class on the Online-Too and for the Certification Audit, as opposed to three classes for any other non-removable labels.
However, RecyClass notes that the use of washable and releasable adhesives remains the preferred option.
The RecyClass Decoration Taskforce is planning additional testing campaigns on labels and adhesives to increase industry knowledge and provide further guidance. Last year, RecyClass doubled its capacity to certify recycled plastics content with the addition of new Certification bodies joining the scheme.