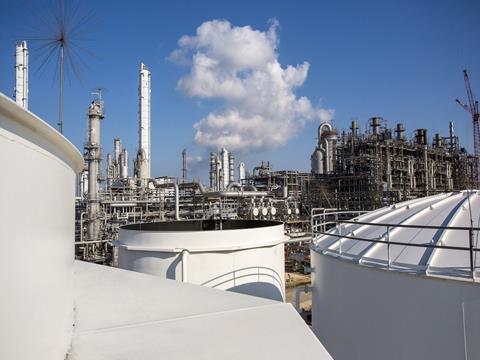 Intellectual property firm Appleyard Lees has released this year's 'Inside Green Innovation: Progress Report 2021', which, based on the analysis of patent activity worldwide, appears to show a renewed interest in the development of bioplastics and chemical recycling technologies.
Appleyard Lees says that it chose the topics of the report – including bioplastics, which the report counts as biodegradable polymers – based on relevance to global conversations relating to sustainability, including the Sustainable Development Goals and the World Intellectual Property Organization (WIPO) Green Innovation Database.
The report methodology involves patent filing analytics, industry assessments, and Appleyard Lees' experience as patent attorneys. Focusing particularly on 'green' innovation, the analysis attempts to exclude patents filed for other or additional reasons, such as country-specific tax benefits, and instead emphasises trends and points of interest.
For global patent activity in the field of bioplastics development, innovation appeared to peak in 2003, followed by a relative decline in activity. However, more recent data on patent filings supports a renewed focus on bioplastics and, while Appleyard Lees notes that a complete dataset for 2020 will not be available until mid-2022, the number of to-date patent applications in 2020 supports this growth in activity.
Between 1989 and 2003, patent activity in Japan was the highest in the world, placing the country as the centre of innovation in bioplastics technology. The number of patent filings in Japan has since dropped "significantly", with previously leading companies like Toray Industries and Unitika Corporation falling behind in the last twenty years.
On this note, Japan – along with Europe and South Korea – seems to be driving the current trend of rising patent filing activity. BASF, a German-based company, and Korea's LG Chemical currently lead in patent activity outside of Japan. The European Patent Office's recent report on plastic recycling and bioplastics similarly suggests that patent activity is focused in Europe, as well as the US.
While China has a very high volume of patent applications, Appleyard Lees has largely discounted these from its findings as it claims these are a result of monetary incentives offered by the Government and do not extend beyond China.
KingFA is the highest China-based company for patent activity, with 14 priority filings within the last ten years, placing it seventh in the overall rankings. KingFA's key innovation, as noted in the report, is polybutylene and polylactic acid-based polymer moulding compositions, which can reportedly be used to make biodegradable plastic bags with easy opening features.
According to Appleyard Lees, these trends represent a "shifting innovation and patent landscape" with a range of both established and emerging stakeholders. The report suggests that the overarching trend in bioplastics innovation currently skewers in favour of developing biopolymer composition and structure, as well as improving mechanical properties in attempts to match bioplastic performance with that of virgin plastics.
Appleyard Lees acknowledges that challenges remain for the bioplastics industry, despite positive innovation trends. David Walsh, a partner at Appleyard Lees, explains: "Finding an inexpensive alternative to existing plastics with similar performance which impacts the environment less is a challenge.
"Before the world shifts to using biodegradable or at least bio-derived plastics, the functionality of these materials will likely need to approach that of existing plastics."
Nonetheless, with rising legislative pressure to increase the use of bioplastics in consumer goods, Appleyard Lees predicts that patent filing activity is unlikely to slow down.
A way to address the current performance drawbacks of bioplastics could be the development of chemical recycling technologies, which Appleyard Lees also analysed in its report. The company says that while mechanical recycling is an established and, to an extent, effective method for some plastics recycling applications, chemical recycling could help to recycle some plastics that are, at present, unrecyclable through mechanical processes.
The report demonstrates "a strong upward trend" in patent activity relating to chemical recycling since the early 1990s and up until 2019, which is the endpoint of Appleyard Lees' available data. The companies with the highest amount of patent filings in this area are Eastman, SABIC, Bridgestone Corp, Chevron, and Solvay.
Importantly, Eastman, a US-based speciality materials company, is a relative newcomer in terms of patent activity, which Appleyard Lees puts forward as an indication of growing interest in the field of chemical recycling. A significant number of patents filed by Eastman reference SABIC's own patent families relating to improved processes for pyrolyzing mixed plastic waste, which could allow several types of polymer to be processed together and converted into a hydrocarbon product that complies with steam cracker feed requirements.
Other areas of interest in the chemical recycling field identified in the report include pyrolysis, enzymatic breakdown, and ring opening polymerisation (ROP) and ring closing depolymerisation (RCD). The latter area of focus could be suitable for applications including polyesters.
Going forward, Appleyard Lees cautions that changing demands for recyclable plastic may influence trends in chemical recycling expansion and whether companies in this field are able to continue adapting and innovating. Chemical recycling has been criticised by some groups, including NGOs, for being costly and unproven, as some investments face delays, according to a report from RaboResearch.
Last month, the World Economic Forum announced plans to collaborate with companies including SABIC, BASF, and Solvay, in a bid to develop Low-Carbon Emitting Technologies (LCET) for the chemical recycling industry. This suggests that the industry is accounting for novel and collaborative 'green' innovations as it expands.
On the importance of the report and its findings, Walsh concludes: "Overall, our inaugural Inside Green Innovation: Progress Report 2021 aims to by-pass the environmental rhetoric and highlight the true state of progress in developing new, sustainable technologies.
"The patent system requires public disclosure of new innovations, providing a valuable resource to identify which innovations could bring new advantages to the world."