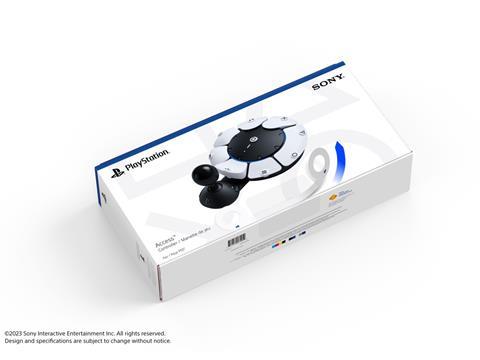 PlayStation has developed new packaging for its customizable PS5 controller kit for players with disabilities, designed to be openable with one hand.
Apparently stemming from the company's collaboration with accessibility experts, the Access controller comes in a box featuring loops that can be pulled from the left or right side. These are intended to facilitate easy opening and allow consumers to slide the controller out of its packaging.
On the inside of the pack are additional loops and a single layer of slots for the various kit components, including nineteen interchangeable button caps and three stick caps – aiming for easy identification and access.
Additionally, PlayStation is unveiling the Logitech G Adaptive Gaming Kit – an official accessory kit developed by Logitech, PlayStation's SIE team, and community playtesters to complement the Access controller. It features various controls that can be swapped, assigned, and labelled as an adaptable solution to meet the unique requirements of a range of players.
Its contents include plug-and-play buttons and triggers with gaming-grade mechanical switches, light-touch buttons, and variable trigger controls; these can be laid out on firm gaming mats with a hook and loop system. Velcro ties are included to provide a choice of mounting options, such as attaching buttons and triggers to objects like arm rests, while stick-on labels of PS5 symbols allow them to be marked to benefit gameplay.
Speaking to Packaging Europe, Nick Dormon, managing director and founder at Echo, states that sustainability initiatives and cost reduction have sometimes come at the expense of accessibility. He emphasizes that 'there is no such thing as normal' when it comes to designing for consumers and calls for all potential inaccessibility factors to be considered when creating a new pack.
Lifestyle Packaging's Steve Brownett-Gale adds that a user-centred design process and adherence to ISO guidelines for accessible packaging design are methods through which businesses can enhance their product portfolios.
Zappar's Augmented Reality technology, Zapvision, is frequently cited as a solution that aims to encompass consumers of all visual abilities. Consumers can scan a QR code from a distance to access product, price, and brand information in real-time.
If you liked this article, you might also enjoy:
The L'Oréal approach to packaging sustainability
What steps is Apple taking to make its packaging more sustainable?
How did Brazil achieve its 100% aluminium can recycling rate – and can it be replicated in the EU?
Experts have their say on the EU's Packaging and Packaging Waste Directive revisions