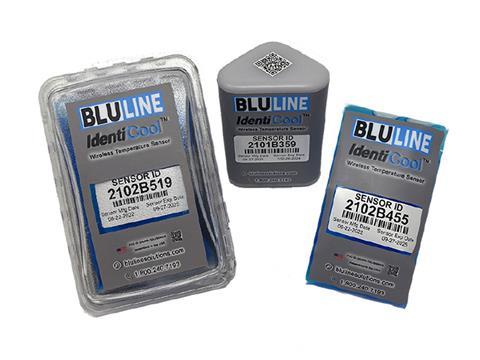 The annual meeting and expo of the International Association for Food Protection held earlier this month in Pennsylvania, USA, saw the introduction of the latest innovation in wireless temperature monitoring and data logging from BluLine Solutions.
The IdentiCool™ wireless temperature sensor, which offers cloud-based live monitoring, is encased in a food-safe engineered fluid that is designed to mirror the behavior of a product to provide a more accurate representation of its temperature.
The device is powered by the Blulog (a longstanding AIPIA member) RF sensor technology and is a redesign of Blulog's original thermal inertia product. The sensor is embedded in the engineered thermal fluid to match the thermal behavior of food.
So IdentiCool™, customers no longer have to settle for measuring just air temperatures or using buffer bottles and sensor probes, says the company.
IdentiCool™ is designed for cold holding environments that often experience significant fluctuations caused by frequent door opening events, environmental excursions, power outages, and unmanageable appliance defrost cycles. The device facilitates product-related temperature decisions quickly and accurately, it claims.
The wireless temperature sensor is simple to use and easy to install in grocery display cases, walk-in coolers, laboratory incubators, temperature-controlled loading docks and anywhere that air can easily disrupt holding temperatures, according to BluLine.
The company sees the sensor being applicable to retail grocery, laboratories, processing facilities, cold chain logistics and restaurants.
The sensor works in a temperature range between -40 to +60 ᵒC with a wireless read range of 450m. Its normal read interval is every 10 minutes. The IdentiCool™ device weighs just over 250g and the pouch has a form factor of 70 x 49 x 95 mm, making it convenient to insert in just about any cabinet or container.
It is currently only available in North America, but will be available for the rest of the world in December 2022.
This article was created in collaboration with AIPIA (the Active and Intelligent Packaging Industry Association). Packaging Europe and AIPIA are joining forces to bring news and commentary about the active and intelligent packaging landscape to a larger audience. To learn more about this partnership, click here.