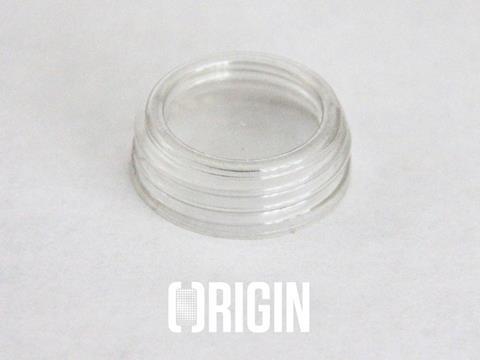 Origin Materials reports that it has produced a mono-PET cap to improve post-consumer recycling for PET bottles and pave the way for '100% recycled PET' from cap to bottle.
According to Origin, its caps can be produced with all kinds of PET, including rPET and bio-based virgin PET. The patent-pending development aims to bring mono-material bottles to the market for consumer packaged goods and increase recycling rates.
Unlike traditional caps, Origin's PET cap does not need to be separated from the bottle during the recycling process, meaning that consumers can dispose of the pack with the cap still attached. This is expected to coincide with cap tethering mandates, which seek to reduce the amount of plastic litter entering the natural environment by requiring that caps stay attached to bottles throughout a product's life cycle.
As a result, the demand for compliant solutions is growing. Additionally, the global caps and closures market is currently predicted to be worth $65 billion and is expected to reach $96 billion by 2030 – Origin states that the new cap is a 'cost-competitive' answer to these needs.
PET is also claimed to offer better oxygen and CO2 barrier properties than standard cap materials like HDPE and PP.
"We identified a global sustainability challenge and an opportunity to solve it," said John Bissell, co-founder and co-CEO of Origin Materials. "An all-PET bottle and cap and closure system is an obvious, necessary next step in beverage packaging and recycling. With our process, we can make caps from 100% recycled PET or 100% bio-based PET, unlocking important sustainability and potentially performance benefits for our customers.
"This is what happens when you bring together some of the best materials and polymer scientists and engineers in the world under one roof. We saw an obvious need for a mono-material solution and the creativity of our team rose to the challenge. I am proud that our team's expertise in PET led to this tremendous advancement for recycling."
Heinz's Tomato Ketchup squeezy bottles have recently transitioned into a '100% recyclable' cap that can be disposed of through standard kerbside collection. The company's mono-material dispensing closure has been nominated as a Sustainability Awards 2023 finalist under the commercialized Recyclable Packaging category.
Meanwhile, Origin Materials and Avantium have combined their technology platforms to pursue the industrial-scale production of FDCA, which is a key building block in the production of PEF.
If you liked this article, you might also enjoy:
The Lidl approach to packaging sustainability
How did Brazil achieve its 100% aluminium can recycling rate – and can it be replicated in the EU?
Experts have their say on the EU's Packaging and Packaging Waste Directive revisions
A deep dive into the most important packaging sustainability trends and solution