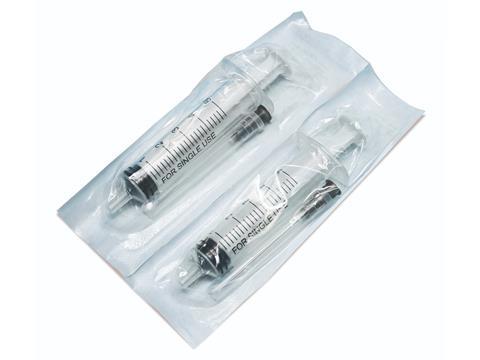 Coveris is showcasing new, flexible, and recyclable medical packaging solutions at the COMPAMED show in Düsseldorf, designed to minimize packaging and product waste without sacrificing the functionality and safety of conventional materials.
Formpeel P is a co-extruded film designed for thermoforming, and for recycling at end-of-life. It is available on a peelable polyethylene of polyethylene base, depending on its application. It offers 'excellent' puncture resistance and adheres to COMPAMED 2023's theme of sustainability, according to Coveris.
When combined with an appropriately designed lidding film, the thermoforming PA-free bottom films are expected to provide both protection and sustainability for medical products, ethylene oxide sterilization, and plasma and gamma irradiation. It can be used alongside Cleerpeel – a transparent pouch based on O-PE/PE film and another entry in Coveris' sustainability-minded material portfolio – for sterile extraction and enhanced protection.
Visitors can also view a three-sides sealed pouch made with uncoated Tyvek 1073B from DuPont and sealed to Coveris' Flexopeel T pouch film. Like Formpeel P, it is said to resist against puncture and offer strong protection, with the film's transparency enabling the quick identification of the product inside. Depending on the individual features of a product, it is also thought to extend shelf life.
Formpeel T film constitutes uncoated Tyvek 2FS or 1073B sealed to a thermoformable mono-material structure; Coveris recommends this solution for medical customers producing bulk devices using form-fill-seal equipment. Available in thicknesses between 100 µm and 250 µm, it aims to serve as a replacement for A-PET and PET-G films and meet a range of product demands.
Furthermore, it offers low shrink-back properties. It is said to be easy to form and seal due to its soft, fibre-free peel effect, as well as meet recyclability levels of >91% and ETO sterilization and gamma irridation criteria. As such, it is apparently a more easily recycled solution compared to standard solutions.
"At Coveris we have built our entire strategy around a vision of No Waste because we believe that fighting waste in all its forms is the driving force behind a more sustainable future," explained Jan-Willem Bruijsten, segment director Medical at Coveris. "As part of this journey we launched a brand new division this year – ReCover – which offers unique recycling solutions for the packaging industry.
"The game-changing waste repurposing process is closing the loop by using a highly effective de-inking and mechanical recycling technology, reusing high-quality feedstock from plastic packaging to produce new packaging material."
Amcor is on a similar mission to facilitate recyclability for all-film medical packaging with a new mono-PE laminate. According to the company, it lowers the pack's carbon footprint while maintaining patient safety.
In other news, YUTOECO's transparent, biodegradable, plant-based film made from cellulose substrate is designed for increased visibility in moulded fibre applications. Its potential applications include pharmaceutical products.
Coveris also attended Agritechnica 2023 to display its new stretch films for silage bale wrapping, which are said to offer recycled content, transparency, and an apparent reduction in carbon footprint.
If you liked this article, you might also enjoy:
The L'Oréal approach to packaging sustainability
What steps is Apple taking to make its packaging more sustainable?
How did Brazil achieve its 100% aluminium can recycling rate – and can it be replicated in the EU?
Experts have their say on the EU's Packaging and Packaging Waste Directive revisions
Also, if you're interested in packaging sustainability, you will want to attend our Sustainable Packaging Summit in Amsterdam on 14-15 November. The Summit brings together leaders and pioneers from across the industry to align strategically, learn, network, and create a critical mass to accelerate change. You can learn more by clicking here, and you can buy a ticket to attend here.