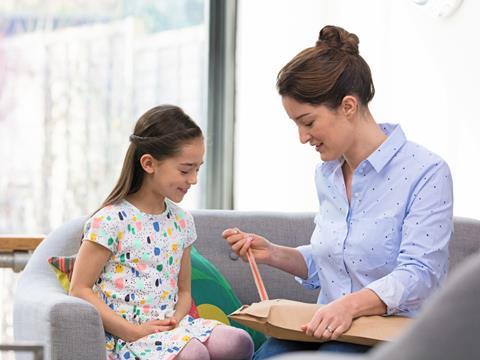 Mondi is investing €16 million into its Krapkowice plant, dedicated to the production of its MailerBAGs, in a bid to meet increasing demand for sustainability-minded e-commerce packaging.
MailerBAGs are designed to be a durable, easy-to-open and close, puncture- and tear-resistant solution for product delivery and returns. The kraft paper bags, said to be recyclable in conventional European recycling streams, are available in a range of sizes and aspire to save both space and weight in transit, as well as to provide customers with cost-effective and highly printable packaging.
Based in Poland, the plant is located with the intention of distributing MailerBAGs across Europe. The investment is set to contribute towards a new production line and double the bags' production capacity this year.
"Consumers are becoming more concerned about packaging materials, with research showing around 70% willing to pay more for best-fit packaging," says Thierry De-Vleminck, MailerBAG director at Mondi Paper Bags. "The growing eCommerce market needs a strong supply of quality packaging that has a real focus on sustainability, which is what we deliver, a bespoke solution for every customer, every time."
Bogdan Rozio, regional manager Central and Eastern Europe and managing director Poland, Mondi Paper Bags, adds: "We're delighted to be investing further in the eCommerce industry and in our Krapkowice plant. It contributes to our MAP2030 commitment to make all our packaging solutions reusable, recyclable or compostable by 2025, and allows us to respond to the market demand in this key region."
Online retailer MODIVA SA adopted the MailerBAGs, as well as a range of corrugated boxes, for use in the delivery of its fashion products – aiming for optimal product protection, downsized packaging, and low costs.
Neste recently made a $111 million investment into its Porvoo refinery, aiming to recycle an annual 150,000 tons of liquefied plastic waste into petrochemical feedstock; and a joint investment of €29 million from Tetra Pak and Stora Enso is funding a new recycling line for post-consumer beverage cartons in Ostrołęka, Poland, in an effort to triple the country's annual recycling capacity.
If you liked this article, you might also enjoy:
The Lidl approach to packaging sustainability
How did Brazil achieve its 100% aluminium can recycling rate – and can it be replicated in the EU?
Experts have their say on the EU's Packaging and Packaging Waste Directive revisions
A deep dive into the most important packaging sustainability trends and solutions