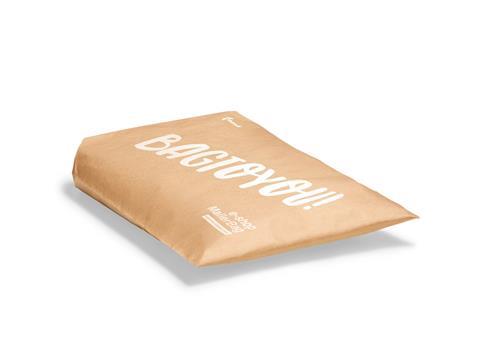 Mondi has provided online retailer MODIVO SA with a range of corrugated boxes and paper-based MailerBAGS to be applied to its fashion items in the hopes of optimising product protection, packaging space, and money.
The new solutions are expected to replace the rigid packaging currently used by MODIVO to transport shoes, bags, and clothes to consumers. It is said that most of MODIVO's orders are now packaged in MailerBAGS, which are claimed to be reusable, recyclable, and available in three different designs to ensure both the safe transportation of products and the reduction of air inside the packaging.
Łukasz Boguszewski, logistics director at MODIVO, states: "Mondi was able to improve our packaging considerably and support us in reaching our sustainability goals. The Mondi portfolio offers solutions that are fit for purpose, using less space and material, while still protecting the goods on their way to our customers.
"Not only is this shift more environmentally friendly and cost-effective for our business, but it also reflects our commitment to meeting our customers' expectations and consistently improving their experience."
Meanwhile, Mondi claims that its 'customer-centric' EcoSolutions approach involves investigating all the potential solutions to customers' needs, with MODIVO reportedly adopting paper and corrugated packaging to suit its own specific requirements.
Nedim Nisic, e-commerce director at Mondi, says: "We don't believe in a 'one-size-fits-all' solution. Each customer has a unique product mix with different logistics requirements.
"When partnering with a customer, our focus is on decreasing total packaging costs, reducing waste, and meeting end-consumer needs. This means our customers can choose the packaging solutions that will be of most value to them, from kraft and functional barrier paper, to paper bags through to corrugated solutions.
"Mondi is committed to partnering with our customers to find the most suitable packaging solution for their needs. Our core strength is the combination of our sustainability expertise, and an attractive eCommerce portfolio that offers fit-for-purpose packaging solutions. Because of this, we are able to support our customer's objective of becoming economic, efficient, and environmentally friendly."
In related news, Reckitt's Vanish Multipower Tabs were previously repackaged with a new minimalist, shipped-in-own-container box designed for compatibility with e-commerce deliveries.
EcoCubly also reached the finals of the pre-commercialised Climate category at the Sustainability Awards 2022 for its e-commerce packaging solution, in which the closure mechanism is thought to cut down on void fill and empty space. It is also claimed that the design reduces manufacturers' reliance on water and trees.