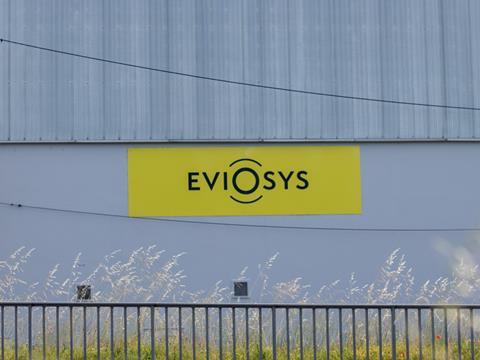 Eviosys has revealed Horizon, a lightweight, ultra-shallow metal overcap for tins – designed to phase out plastic alternatives and facilitate infinite recycling.
In a previous report from Greenpeace, The British Plastics Federation stated that 46% of the UK's plastic waste is incinerated, while 19% is exported and 17% ends up in landfill. Similarly, Eviosys recently conducted a consumer survey in which 81% of European consumers expressed that they care about the environment, and 74% suggested that they considered metal packaging more sustainable than plastic.
The total plastic use of the UK's biggest supermarkets also increased by 17,000 tonnes between 2017 and 2018, Greenpeace and the Environmental Investigation Agency estimated, and 62% of consumers shared their frustration about the increase in plastic packaging.
According to Eviosys, the light weight and reportedly infinite recyclability of Horizon's design means that fewer raw materials are required to manufacture it, thus benefitting the environment. In turn, it is anticipated to help customers transition out of plastic caps and into a metal replacement – this would enable the creation of full metal packaging solutions that would streamline its recyclability and meet consumer expectations for non-plastic solutions.
Additionally, the design is said to offer maximum efficiency with a stackable shape to optimise space on the shelves and in consumers' homes. As it is fully customizable and looks towards a 'seamless qualitative look and feel', it aims to combine visual appeal with optimal protection for products kept in dry storage cupboards.
"Horizon is the latest example of Eviosys leading the sustainable packaging sector with action and not just rhetoric," explained Olivier Aubry, chief commercial officer at Eviosys. "Our continuous drive to facilitate the creation of sustainable packaging solutions through continuous innovation is providing our customers with cheaper, more effective and sustainable products."
Horizon contributes towards Preserve Together, Eviosys' ESG programme that makes use of its global R&D network to help brands cut down on plastic waste and meet their sustainability targets. On a wider scale, it seeks to accelerate progress and sustainability in the packaging sector.
The overcap will be on display at the Eviosys stand at London Packaging Week 2023.
Other companies have made similar efforts to develop metal replacements for plastics and other materials with environmental downsides. For example, anti-plastic campaigning soda brand GUNNA Drinks has rolled out a range of aluminium bottles for three of its immune boosting lemonades.
Earlier this year, Waitrose announced its decision to repackage its small wine formats in aluminium cans instead of glass bottles – aiming to reduce consumers' product wastage and its own carbon footprint.
Meanwhile, Tesco's strategy is to aim for circularity with the plastics that are already in circulation. It has recently become the latest retailer to roll out clear caps for its own-brand milk, aspiring to re-integrate an annual 3,900 extra tonnes of recycled plastic into the loop for new milk bottles by unlocking home recycling for consumers.
If you liked this article, you might also enjoy:
The L'Oréal approach to packaging sustainability
What steps is Apple taking to make its packaging more sustainable?
How did Brazil achieve its 100% aluminium can recycling rate – and can it be replicated in the EU?
Experts have their say on the EU's Packaging and Packaging Waste Directive revisions