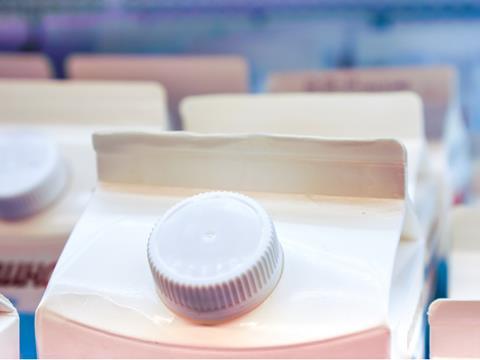 Kalas Packaging, a new UK-based AIPIA member, is now offering unique smart packaging directly printed onto folding cartons, sleeves and other carton board-based products.
The company already specializes in the digital carton market and has invested in an HP Indigo 30000 Digital Press, the first to be installed in the UK it believes, and is now marketing these new capabilities which will be available to all customers, with no MOQ's and limitless SKUs, it says.
It aims to further simplify the purchase of packaging for all, it claims. With counterfeit products now a billion-dollar business and increasing every year, more companies require means to protect their products. Some brands are already using these 'smart' features, but are having to add to the printed carton with a sticker or by using an additional feature inside the packaging, such as a tag.
By eliminating the labour and cost of this, Kalas says it is providing customers with holistic solutions printed directly to the packaging in one pass, a tool for protection, and also a gateway for adding value to brands in terms of consumer engagement, supply chain track and trace, sustainability, business intelligence and more.
Matthew Evans, director at Kalas, explains: "A short while ago we identified that there is a huge opportunity, with the track and trace and anti-counterfeit printing features of the press, to target industries where this is critical, such as pharmaceutical and wellbeing product markets.
"With the ability of the press to print individual QR codes and sequential numbering, to name only two, it makes it ideal for this information to be printed directly onto the packaging and avoid the need for additional stickers or secondary products."
The company is located in Boston, Lincolnshire where all manufacturing takes place. The new capabilities include:
· Micro text – static or variable, only visible as a line to the naked eye and legible using a magnifying glass.
· Micro QR Codes/QR codes – static or variable
· Serial numbers using security text
· Guilloche Pattern – static or variable
More sophisticated bespoke pattern or numbering solutions can also be printed. All of the new capabilities are impossible to re-create using traditional printing methods. By using HP Indigo printing no comprises are made on print quality, for large or small print runs on the oversize B2 digital press, which also has ability to match around 97% of all Pantone colours and varnish inline.
This article was created in collaboration with AIPIA (the Active and Intelligent Packaging Industry Association). For a full update on active and intelligent packaging, come along to the AIPIA World Congress (co-organized by Packaging Europe) in Amsterdam on 14-15 November. The only smart packaging event covering the entire technology spectrum, the World Congress is a meeting place for the global active and intelligent packaging industry where brand owners, innovators, and other stakeholders can network and see and discuss the latest trends and innovations. Register to attend here.