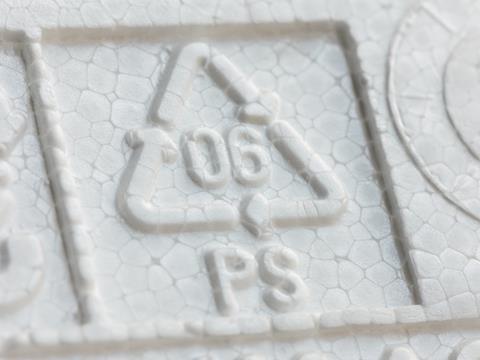 INEOS Styrolution, TOMRA, and EGN Entsorgungsgesellschaft Niederrhein aim to convert post-consumer polystyrene into recycled polystyrene for food packaging with a new advanced mechanical recycling facility, expecting to process 40kt of waste every year.
Claiming to be the first large-scale facility of its kind, the green field facility will be built in Krefeld, Germany, by EGN, who will also manage sorting and washing. INEOS Styrolution will oversee the "super-cleaning" purification process, apparently ensuring that the recycling process complies with EFSA requirements for food contact applications.
Meanwhile, TOMRA will provide the sorting technology and feedstock. Post-consumer polystyrene food packaging will be collected and delivered to the site.
It is anticipated that operations will begin in mid-2025, at which point INEOS Styrolution hopes to bring the process to commercial scale.
Steve Harrington, CEO at INEOS Styrolution, says: "This is an exciting step forward for our industry. Our three companies bring complementary expertise to this project, and because of this unique collaboration, we will be able to provide customers high-performing circular polystyrene produced at a significantly lower carbon footprint. Already, we are seeing high interest from customers and brand owners to secure long term contracts."
"We share INEOS Styrolution's vision of closing the loop for food-contact quality polystyrene," continues Pierre Vincent, managing director at EGN. "I expect the dairy industry to especially benefit from this new offering by allowing them to mechanically recycle from yoghurt pot to yoghurt pot creating a true circular economy for this material."
Jürgen Priesters, Managing Director Tomra Feedstock, adds: "We are proud to contribute to this first commercial-scale polystyrene mechanical recycling facility for food contact applications. Polystyrene has the right composition to be recycled mechanically for food applications. The mission of Tomra Feedstock is to keep PS in true circularity."
Polystyrene is said to be one of two polymers able to achieve food-contact status through mechanical recycling; it also claims to be infinitely recyclable and retain virgin quality after many recycling cycles.
Back in 2021, INEOS Styrolution announced its plans to invest in a chemical recycling facility for polystyrene in a joint venture with Recycling Technologies.
Since then, RecyClass has developed its Recyclability Evaluation Protocol for Polystyrene Containers to test the recyclability of rigid polystyrene packaging; Styrenics Circular Solutions aimed to close the loop on foamed and extruded polystyrene trays with a new recycling process; and INNOTECH, COEXPAN's innovation and technology centre, completed a trial to turn household food packaging waste into yoghurt pots.
If you liked this article, you might also enjoy:
The Lidl approach to packaging sustainability
How did Brazil achieve its 100% aluminium can recycling rate – and can it be replicated in the EU?
Experts have their say on the EU's Packaging and Packaging Waste Directive revisions
A deep dive into the most important packaging sustainability trends and solutions