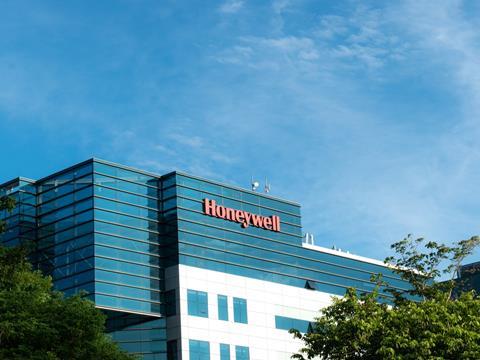 Honeywell announced yesterday the commercialisation of its UpCycle Process Technology, which reportedly allows waste plastic to be converted into feedstock for the production of new, virgin-quality plastics.
According to the company, the UpCycle Process Technology uses molecular conversion, pyrolysis, and contaminant management technology to convert waste plastic back to Honeywell Recycled Polymer Feedstock, which it claims can then be used to create new plastics.
The new technology can apparently reduce the need for fossil fuels in the creation of virgin plastics, while enabling multiple cycles of recycling. Honeywell says that the UpCycle Process Technology reduces CO2 emissions by 57% compared with the production of the same amount of virgin plastic from fossil feeds, and offers a 77% reduction in CO2 emissions compared with conventional modes of handling waste plastic, like incineration and landfill.
In addition, the company reports that the technology can expand the type of plastics that can be recycled. This allegedly includes waste plastic that would otherwise go unrecycled, such as coloured, flexible, multi-layered packaging, and polystyrene.
When used in conjunction with other chemical and mechanical recycling processes, and alongside improvements to collecting and sorting, Honeywell claims that the technology has the potential to increase the amount of global plastic waste that can be recycled to 90%.
Vimal Kapur, president and chief executive officer of Honeywell Performance Materials and Technologies, comments: "Plastics play an important role in our society, including expanding the shelf life of food and making vehicles lighter, which reduces their emissions.
"By broadening the types of plastic that can be recycled, UpCycle will revolutionize the plastics economy and play a critical role in improving the sustainability of many of the products we use on a daily basis."
Sacyr, a Spain-based global engineering and services company, will be the first to use Honeywell's proprietary technology.
Through a joint venture, Honeywell and Sacyr will co-own and operate a facility in Andalucía, Spain, allegedly with a capacity to transform 30,000 metric tonnes per year of mixed waste plastics into Honeywell Recycled Polymer Feedstock. Production is expected to begin in 2023.
In a report released last month, the European Patent Office (EPO) found that advanced and chemical recycling generated almost double the number of patents than mechanical recycling, with the majority of this activity based in Europe and the USA – suggesting this is an expanding industry.
A key benefit of chemical recycling is the reduction and reuse of plastic waste that would otherwise enter waste streams – estimated to cost $120 billion annually by the World Economic Forum. It is considered by some companies, such as Dow, as a key technology for creating circular polymers and plastics. However, critics of chemical recycling argue that the technology is still unproven and costly, and could potentially have more environmental impacts than suggested.