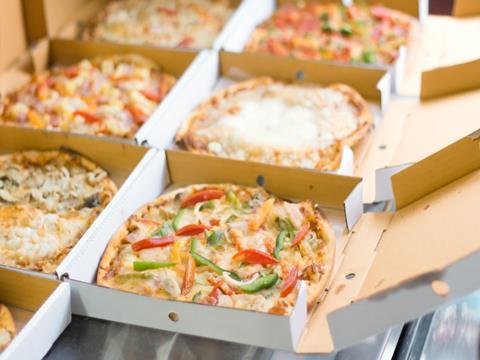 Responding to the gap in specific EU regulations for paper and board with food contact applications, the European Federation of Corrugated Board Manufacturers (FEFCO) has developed a methodology for testing the compliance of printed corrugated board.
Paper and board, including corrugated board, is currently included in the general requirements for all food contact materials set out by the European Commission, but FEFCO states that the lack of specific regulations could represent a risk for paper and board manufacturers.
FEFCO's testing methodology involves a two-step approach.
The group proposes the use of Tenax as the food simulant, which the group says is typical for corrugated board testing and has official approval for this application. However, FEFCO acknowledges that Tenax can give overestimations during compliance testing.
Therefore, real infant milk powder with a fat content between 25 and 40% is suggested by FEFCO as the confirmation method. This is because its powdered form and its reaction to time and temperature conditions during treatment are similar to Tenax. Using milk powder intended for babies can also provide relevant testing data for what FEFCO calls "the most critical consumer group".
The methodology provides manufacturers with a way to test printing ink migration from printed corrugated board after exposure to a food simulant or food itself.
During the process, the migration solution is screened to identify known and unknown substances against an existing database, which gives manufacturers a picture of potential reactions between the corrugated board and food. Each migration solution should be tested on performance criteria including accuracy, linearity, and limit of detection, according to FEFCO.
Going forward, FEFCO says that the newly-developed methodology provides a more "harmonized regulation" for manufacturers of paper and board for food contact in Europe.
Eleni Despotou, FEFCO's Director General, adds: "FEFCO has developed the testing methodology to support its members and to create a common basis for communication between corrugated manufacturers and suppliers to ensure the safety of packed food products."