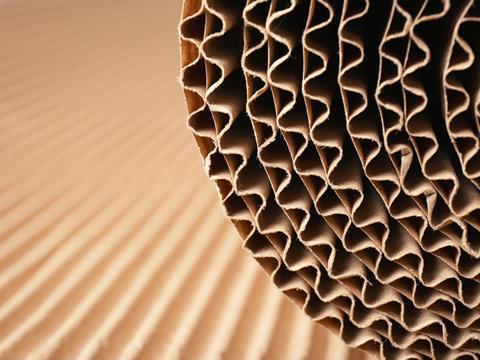 FEFCO reports that the CO2 footprint for the corrugated board industry is currently 491 kgCO2e/t, which it says demonstrates a "significant improvement" compared to 531 kgCO2e/t in 2018.
The data for the production of paper and board and conversion into corrugated boxes was sourced from the 2021 European Database for Corrugated Board Life Cycle Studies, organised by FEFCO and Cepi ContainerBoard (CCB).
The CO2 calculation methodology is based on Cepi's 'Framework for Carbon Footprints for Paper and Board Products, April 2017' and the CITPA's 'Guidelines for calculating carbon footprints for paper-based packaging, March 2018'. The Institute for Energy and Environmental Research Heidelberg (ifeu) independently peer-reviewed the Cepi and CITA frameworks, apparently finding them to be compatible with the requirements of the 'Product Life Cycle Accounting and Reporting Standard' of the Greenhouse Gas Protocol by the World Resources Institute.
According to FEFCO, this result reflects the efforts made by the European corrugated industry and its paper suppliers to reduce their environmental impact.
A recent life cycle assessment commissioned by FEFCO found that corrugated board has comparative benefits in the climate change category when compared to reusable plastic crates, although the research concluded that the performance of each packaging type depends on a range of factors and cautions against one-size-fits-all decision making.