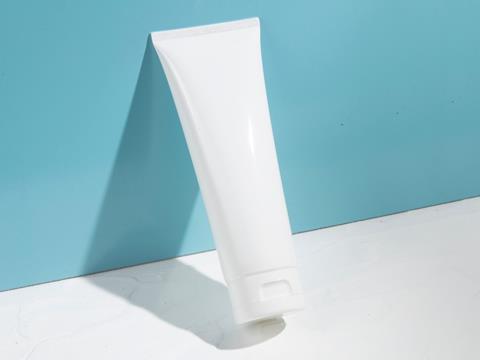 etma has expressed its concern that revisions to the Packaging and Packaging Waste Directive and ongoing inflation in Europe will cause issues around the accessibility of recycled plastics and the purchasing power of consumers in relation to tube packaging.
According to etma, the European tube industry saw a total volume of 11.8 billion units in deliveries in 2022, marking a total growth of just under 2%. At a 13% growth in shipment, the pharmaceutical market apparently saw the largest rise in shipments.
This was followed by the dental care and cosmetic sectors at 2% and 1%, respectively. On the other hand, demand from the household sector is said to have declined by 14%, and the food sector by 7%.
etma remains mindful of the upcoming revisions to the Packaging and Packaging Waste Directive, which is expected to require industry players to deliver new innovations. Although the sector's current pursuit of sustainability is thought to have led to lowered material use, less complex packaging structures, and optimised recyclability, it is feared that the European Commission's quotas for the implementation of recycled material in plastic packaging could cause issues in the accessibility of high-quality post-consumer recycled plastics.
Furthermore, continual inflation is expected to limit the purchasing power of consumers. However, the organisation maintains that the tube is a 'popular', 'practical, lightweight, and easy-to-use' packaging option amongst consumers.
"The long-standing globalisation trend in procurement has given way to increasing regionalisation," says Mark Aegler, president of etma. "etma members are seeing many customers focus on European sourcing because security of supply and a certain geographic proximity are playing an increasingly important role following supply chain issues in recent years. European tube suppliers will benefit from this trend.
"On a positive note, European tube manufacturers are feeling a slight easing in energy, raw material, and freight prices. However, the situation regarding labour costs and labour availability has noticeably worsened. In the fierce competition for qualified employees, tube manufacturers are called upon to sharpen their profile as attractive and flexible employers with a meaningful sustainability strategy.
"Despite still challenging political and economic conditions, the industry's outlook for the first half of 2023 is good due to the solid order intake situation. Overall, the industry is looking ahead to the coming months with a good dose of optimism."
In 2022's Tube of the Year competition, etma announced Albéa's Caudalie shower tube, thought to be a lightweight solution with high post-consumer recycled content, and Hoffmann Neopac's PICEA Wood Tube containing 95% renewable resources as the two winners of the plastic tube category.
Meanwhile, AEROBAL stated that its members saw a 6.8% increase in global shipments last year, with the figure rising to around 6 billion units. On the other hand, Cepi's preliminary statistics for 2022 stated that the production of paper and board decreased by 5.9% in comparison to 2021; this is attributed to the cost of energy and raw materials, machine stops, and stalling economic growth.