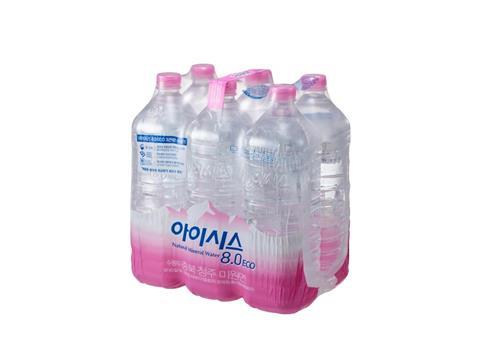 Dow and Lotte Chilsung Co. have collaborated on a new collation shrink film (CSF) for bottled water made from material containing 20% post-consumer recycled (PCR) content.
In partnership with recycling companies, Dow says that it takes plastic waste and transforms it into PCR resins, which are then incorporated into the core layer of the CSF. The company claims that the PCR CFS film gives a comparable performance to conventional options made with only virgin resins.
Lotte is the latest brand in the Asian Pacific to adopt Dow's CSF containing PCR resins. According to Bambang Candra, Asia Pacific commercial vice president for Dow Packaging and Specialty Plastics: "We see momentum gathering as Asia Pacific consumer brands continue to adopt PCR or recyclable packaging options offered by Dow.
"This pushes the change we are trying to drive further down the value chain towards consumer behaviour and actions, while supporting waste collection and recycling infrastructure."
The CSF will be used as secondary packaging for Lotte's Icis 8.0 Eco bottled water, which has no additional plastic labels. Instead, Lotte's brand name is extruded as part of its design, apparently earning the bottle recognition from Korea's Ministry of Environment for being a "Sustainable Good Package".
Mr. BH Han, professional researcher for packaging and design at Lotte, comments: "Lotte's ambitious strategy to reduce our use of plastic is being enabled by materials science partners like Dow, who are helping us to reach our sustainability goals.
"Dow's PCR collation shrink film helps us to further reduce our plastic use and improves the sustainability profile of our beverage products."
Other products from Dow, including TF-BOPE-based solutions for orientated films, a PE-based alternative to BOPP and BOPET, are already commercially available and popular on the Asian Pacific market.
In Europe, as part of its plan to offer circular solutions to its customers and partners, Dow has recently secured agreements with companies including Fuenix Ecogy Group and Gunvor Petroleum Rotterdam to develop advanced recycling methods and produce polymers from difficult-to-recycle material.