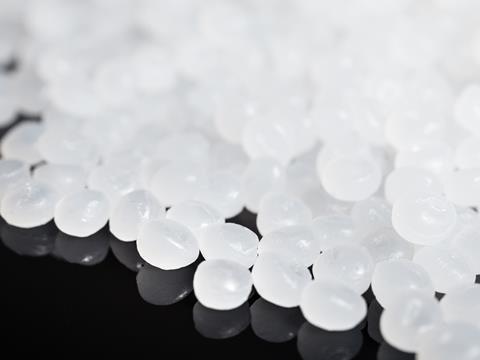 Danimer Scientific, Inc., and TotalEnergies Corbion are set to enter a long-term collaborative agreement for the supply of Luminy PLA, a bio-based polymer made with approximately 20% recycled content, to enhance the production of resins with blended PHA and PLA inputs.
Total Corbion first launched chemicaly recycled Luminy Polylactic Acid (PLA) last year. At the time, the company said Luminary rPLA offers the same properties as virgin Luminy PLA – including food contact certification – but consist of 20% recycled content from post-industrial and post-consumer PLA waste.
According to the companies, the strategic partnership is meant to support the long-term growth of biopolymer production requiring a blend of polyhydroxyalkonoate (PHA) and PLA inputs. Danimer says it is currently scaling the commercial production of Nodax, its signature PHA, and that the agreement will help to fulfil customer needs for resins that require it to be blended with PLA.
Danimer adds that blending inputs such as PHA and PLA enables it to expand the application of its materials across different industries. The company apparently works with each of its customers to develop customised formulas for biobased resins that meet specific biodegradability and functionality expectations.
Stephen E. Croskrey, chairman and CEO of Danimer, comments: "While growing commercial production of PHA remains the focus of our business, PLA is a part of some compounds that we formulate to meet specific customers' functionality needs for different applications.
"Teaming with TotalEnergies Corbion provides an ideal solution to support our long-term growth strategy while ensuring our short-term customer needs remain fulfilled."
Thomas Philipon, CEO of TotalEnergies Corbion, adds: "The biopolymers market is experiencing strong growth and customers are requesting innovative solutions tailor-made to their market needs.
"In today's dynamic market, strategic arrangements throughout the value chain are key to ensuring security of supply in both product and technology that will allow brand owners and ultimately consumers to be comfortable with selecting bioplastics as a sustainable alternative to traditional plastics."