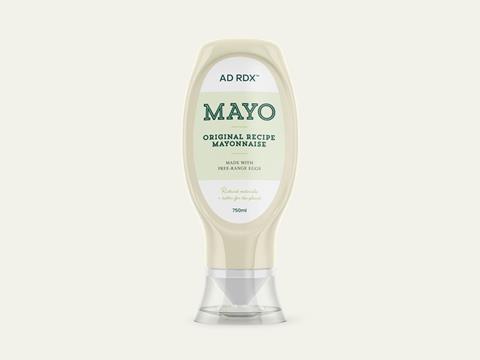 Avery Dennison launches AD RDX, a range of paper and film products aimed at boosting sustainability by decreasing the use of materials and resources, as well as reducing transport and storage requirements.
The company says that its new AD RDX product portfolio is based on the principle that 'less is more'.
Using an environmental impact tool, Avery Dennison calculates that its paper and film label range offer at least a 10% and 20% reduction in CO2 emissions and tree and water usage respectively.
In addition, the company claims that the AD RDX portfolio uses less energy than other label manufacturing processes, apparently increasing operational efficiency and productivity alongside its environmental benefits.
Rob Groen, marketing director of paper and film solutions at Avery Dennison, comments: "More than ever, there's an increased demand for labeling solutions that work across multiple applications and segments in our industry – and not just for paper labels but also for film.
"This growing demand implies more waste and a higher carbon footprint. Our objective was to address this challenge and create a solution that rather than increase the environmental impact lowers it instead."
Applications for Avery Dennison's new range include food and beverage, home and personal care, transport and logistics, retail, and pharmaceutical. The portfolio features semi-gloss prime paper labels, direct thermal and thermal transfer variable information labels, squeezable and conformable films, and rigid filmic labels.
Groen adds: "As part of our Avery Dennison flagship products and solutions portfolio Sustainable ADvantage, we are proud to offer an innovative solution that reduces the impact of label materials on the environment.
"AD RDX is one more way we're helping to lower the carbon footprint in Europe and around the world."
Earlier this month, Avery Dennison announced an expansion to its portfolio of post-consumer recycled materials for wine and spirits labels, reportedly made from 100% recycled fibres. Through sustainability solutions such as its expanding label range, Avery Dennison is seeking to reach net-zero greenhouse gas emissions by 2025.