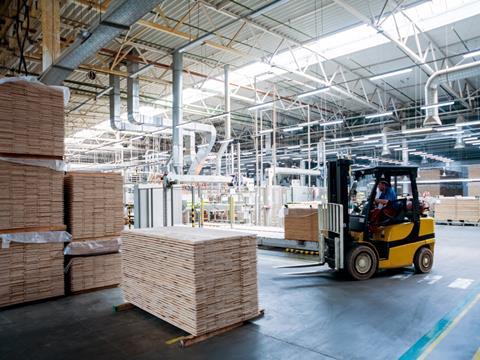 Rob van Hoesel, president of the European Federation of Wooden Pallet & Packaging Manufacturers (FEFPEB), is calling upon the packaging sector to incentivise staff to apply for and remain in careers by highlighting its sustainable practice, amongst other perks.
In the wake of large numbers of staff leaving or losing their positions during the COVID-19 pandemic, he asserts that hiring companies are being forced to compete with each other, and that the industry must attract job seekers by broadcasting its "strong ethical characteristics" as well as ensuring the personal and professional development of its employees.
"Similar to those in many other industries, pallets and packaging businesses are facing a recruitment challenge, which we only expect to increase in the years ahead," he said. "People are no longer just looking for financial rewards, they are looking to work for businesses that give them flexibility and opportunities to learn and develop, which have ethically sound operations and make a positive difference to society. We need to make sure we tick all these boxes in order to attract the highest calibre staff."
In van Hoesel's view, the key to drawing young people into the sector is its eco-consciousness. "The wooden pallets and packaging business is inherently ethical," he claimed, "based on a raw material that is endlessly renewable, and manufactures, repairs and reuses its products until they are recycled at the end of their useful life. With a majority of wood from managed, sustainable sources, the industry encourages tree planting, which helps remove carbon dioxide from the atmosphere. It has care for the environment at its heart and, as illustrated during the pandemic is an industry that is essential to the smooth running of the global economy.
"These are just some of the attributes which make it an exciting place to work and attractive to the younger generation, and we need to make sure we communicate this well to potential employees."
He also speculated that companies staying up to date with technological developments would make them an attractive prospect to potential staff members.
Following Russia's invasion of Ukraine in February, FEFPEB warned that dwindling wood supplies would put pressure on wood supplies and impact the pallet and packaging industries throughout Europe.
Meanwhile, Wood Resources International (WRI) cautioned that the conflict in Ukraine and an "unsustainable level" of roundwood harvesting between 2017 and 2021 are contributing to alterations in the trade of logs and lumber.