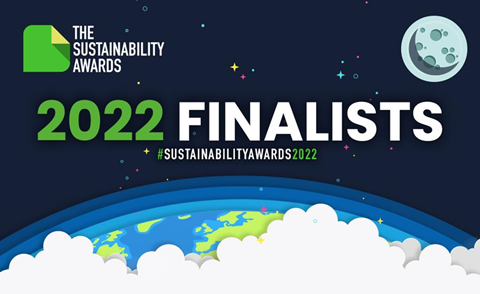 After weeks of careful deliberation, our expert jury has concluded the first round of judging, which means it's time to reveal the finalists of this year's Sustainability Awards!
The world's most prestigious sustainable packaging innovation competition continues to grow, and this year once again attracted more engagement than before, with a record 360 entries from across the global packaging value chain.
The Sustainability Awards continually adapts to reflect the shifting landscape driving sustainable innovation. This year's competition has introduced five new Pre-Commercialized categories, dedicated to showcasing the most important areas of emerging innovation that will hit the market in the years to come. Among the categories for commercialized products and initiatives, there are two new categories: 'Climate' and 'Renewables'.
Packaging Europe will be sharing individual features profiling each of the finalists over the coming months, before revealing the winners across two events in the autumn.
Winners of the categories for commercialized innovations and initiatives, along with the Readers' Award, will be announced at a Sustainability Awards dinner taking place at the Sustainable Packaging Summit, in Lisbon on 13th-14th September 2022. To attend the ceremony and put yourself at the forefront of packaging sustainability, register here.
Meanwhile, winners of the Pre-Commercialized categories will be announced in Amsterdam on 14th November, co-located with the Innovation Horizon conference (part of the Sustainable Packaging Summit series of events) and the AIPIA Active and Intelligent Packaging World Congress. Registration details will be announced soon.
Without further delay, onto the full list of finalists!
Here are the finalists in the categories for commercialized innovations and initiatives, whose winners will be announced in Lisbon on 13-14 September: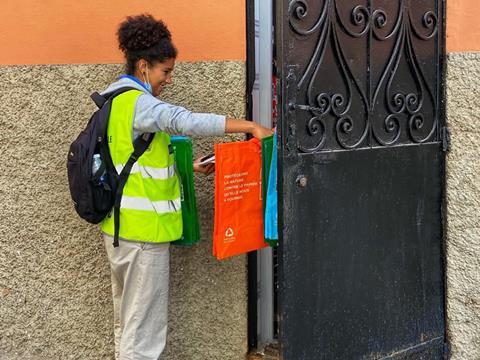 Best Practice
CO2 AI by BCG - Boston Consulting Group (France)
CO2 AI by BCG is an end-to-end, ready-to-deploy, AI-powered digital solution that corporations from all industries can use to quantify emissions accurately—and find solutions to reduce them at scale.
Sustainable packaging data project - Coles Group (Australia)
A collaboration with MSAC Solutions, PREP Design and the Australian Packaging Covenant Organisation (APCO) to gather detailed packaging information from Coles Own Brand suppliers to assess recyclability, supporting industry towards Australia's 2025 National Packaging Targets.
Building collection systems in Africa - Equatorial Coca-Cola Bottling Company (Morocco)
Creating collection systems to ensure circular economy for packaging, while promoting recycling awareness within the communities of Guinea and Morocco, working with local partners and adapting to market reality.
Optimizing design dimensions - SCALIZE (Germany)
SCALIZE is a new cloud-based tool for packaging developers to instantly analyze packaging dimensions with their project teams, simulating tolerances and capabilities for the most holistic design decisions for sustainability.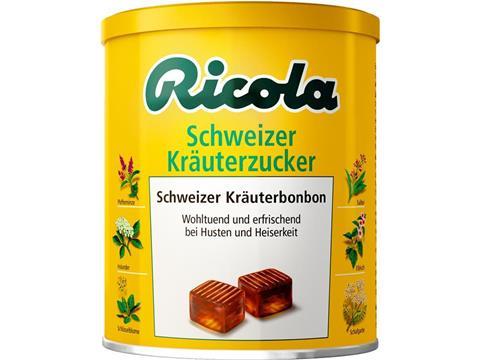 Climate
Aurelia wine bottle - Berlin Packaging & Bruni Glass (Italy)
Aurelia is a bottle from the Itinera collection designed for wineries in touch with the issue of sustainability.
Bluemint® Steel pure - Hoffmann Neopac, thyssenkrupp Rasselstein & Ricola AG (Switzerland)
Focus on CO2 savings up to 70% in steelmaking process by using bluemint® Steel, for packaging.
Low-carbon aluminium can - AB InBev, RUSAL, CANPACK, ELVAL (Belgium)
The world's lowest carbon aluminium beer can.
Technomelt Supra ECO carbon-negative packaging hot melt - Henkel (Germany)
The first carbon-negative hot melt adhesive helps to move to a negative carbon footprint for the same adhesive consumption.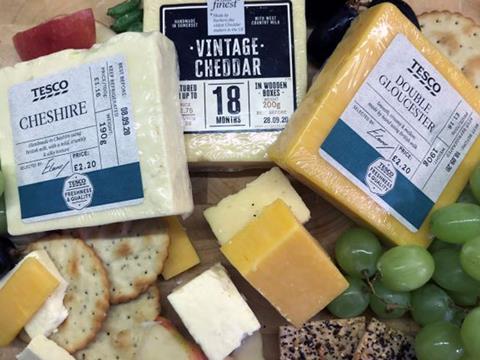 Driving the Circular Economy
Liquipure® mono-material VINIflow® dispensing tap - Liquibox (USA)
Enabling restaurants, institutions and household consumers to recycle bag-in-box packaging for sensitive products, removing plastic from landfills.
Reuse system pilot in supermarket - Loop & Tesco (UK)
Tesco and Loop are piloting a way for customers to buy products in reusable packaging that can be returned to the store when finished to be cleaned, refilled and used again.
NIVEA ecorefill - Beiersdorf (Germany)
ecorefill is NIVEA's first foam soap made with dissolvable tablets to be mixed with water in the recycled and refillable bottle.
R-Cycle – digital product passport for sustainable plastics - R-Cycle (Germany)
As a packaging data platform, R-Cycle automatically collects and provides recycling-relevant data via an open standard format during production and makes it accessible for improved waste sorting.
The Ultimate Flexible Film - Sealed Air (UK)
Recycled-content food-grade flexible packaging for a true circular economy.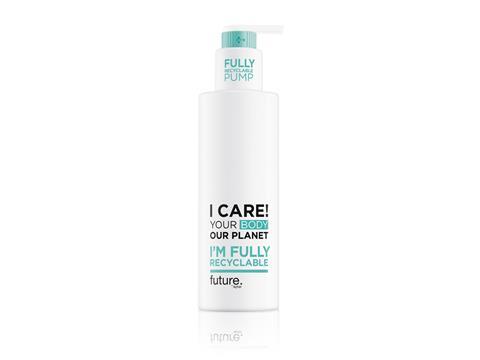 E-commerce
Future - Aptar (Italy)
Mono-material, fully recyclable and e-commerce-capable pump.
Customized e-commerce fiber-based mailer solution - WestRock Company
WestRock KD-Fold™ is a proprietary tube-shaped, single-face corrugated fanfold packaging substrate is designed to be fed into the automated system efficiently producing custom-sized mailers for e-commerce and shipping needs.
Reckitt e-commerce sustainable packaging for Amazon - Smurfit Kappa North America (USA)
Reckitt's new e-commerce sustainable solution for Amazon avoids single-use plastic and complies with the eCommerce requirements while also improving customer satisfaction and brand perception.
Systematic Cooling Concept - HelloFresh (Germany)
The Systematic Cooling Concept (SCC) is an in-house build and innovative packaging solution which amongst other aspects, ensures the packaging efficiency and optimal thermal performance stability of products.
The envoBOX - envoPAP (UK)
A box produced from discarded agricultural fibres that would otherwise be burnt and pollute the planet in many ways.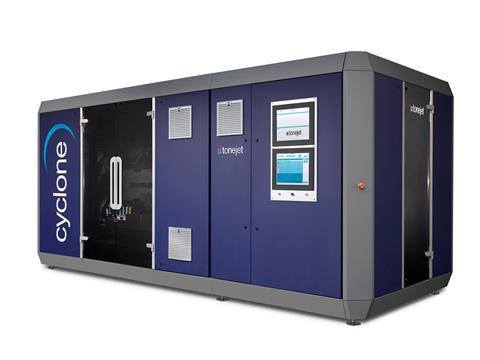 Machinery
Hybrid ASD technology - CCL Label (Germany)
Sustainable printing technology
Horizontal forming shoulder for paper with asymmetrical seam - FormerFab® (Germany)
Flowpack Forming shoulder for forming paper with an asymmetrical seam for primary and secondary packaging without destroying paper barriers.
Snapcut for PET form fill seal cups - Barry Wehmiller Packaging Systems (France)
Synerlink's patented Snapcut technology enables dairy and food processors using form-fill-seal (FFS) technology to cut and pre-cut PET, PP, and all other recyclable and recycled plastics (PLA, rPET).
Cyclone C4+ - Tonejet Ltd (UK)
A direct-to-can digital printing system for beverage can decoration.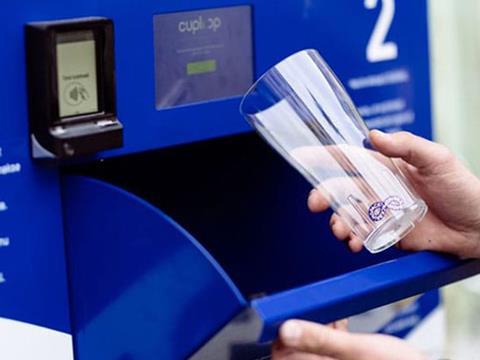 Recyclable Packaging
Amcor HealthCare™ AmSky™ Blister System - Amcor (USA)
An industry-first, recycle-ready blister package with thermoformed bottom web and lidding both made from HDPE allowing whole-package recyclability.
Removable, digitally watermarked sleeves for Lenor - Procter & Gamble (Belgium)
In Germany, Austria and Switzerland, opaque Lenor Fabric Enhancer PET bottles were replaced by 100% recyclable and recycled PET bottles with full body removable, double perforated and floatable sleeves with Digital Watermarks
Re-using packages faster with RAIN RFID - Confidex a Beontag company & CupLOOP (Finland)
Automated collection and deposit refund for reusable packages making re-using packages faster and more easily through asset tracking, deposits, and instant reimbursement.
Heat-resistant and fully recyclable sheet material - Starlinger viscotec (Austria)
rPET100 sheet material for thermoformed packaging is a game-changer for circular packaging solutions: it is designed for recycling, and made from recycled PET.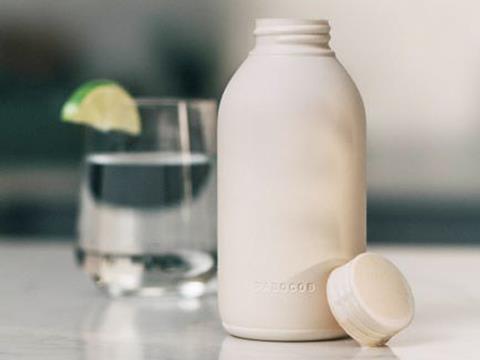 Renewable Materials
Omnifoods frozen ready meal range with home compostable trays - Green Monday (Hong Kong)
Compostable, biodegradable and microwaveable bagasse trays for various affordable plant-based Omni frozen/chilled meals introduced across over 700 convenience stores.
Paboco - the Paper Bottle - Paper Bottle Company (Denmark)
An innovation community united by the mission to create a fully bio-based and recyclable paper bottle at scale.
Re-Leaf Paper - Re-Leaf Technology (Ukraine)
Paper packaging made from fallen leaves.
Packaging inks formulated with a high bio-renewable content - Siegwerk (Germany)
The new sustainable ink and coating range UniNATURE introduces a new generation of inks with renewable content.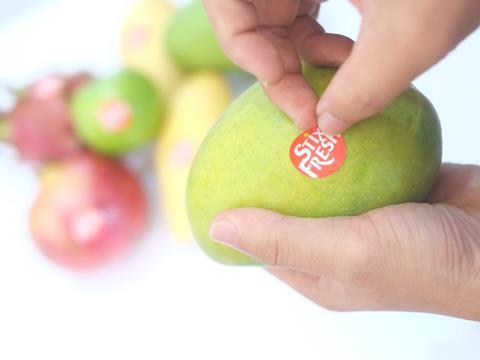 Here are the finalists in the pre-commercialized categories, whose winners will be announced in Amsterdam on 14th November:
Active & Intelligent (Pre-Commercialized)
After Opening Freshness Timer - Insignia Technologies (UK)
An ink-based time-temperature indicator providing consumers with a visual indication of how long food has been open, preventing food being thrown away unnecessarily.
Food freshness indicator - ColorSensing (Spain)
ColorSensing helps food manufacturers and retailers cut down food waste and ensure the quality and safety of their products thanks to a digital, multiparametric and cost-effective food freshness indicator.
Mimica Touch cap - Mimica and United Caps (UK)
Mimica Touch is a temperature-sensitive food freshness indicator that reduces waste caused by worst-case expiry dates. The consumer-activated beverage cap is the first format being launched by a major retailer.
SIPZ - STIRZ International Packaging Solutions (UK)
Natural ingredient dissolving beverage powder pouches.
StixFresh - Ryp Labs (USA)
A food-safe sticker that you can simply peel and apply directly to fresh produce or its packaging to extend the shelf-life by up to two weeks.
Climate (Pre-Commercialized)
EcoCubly modifiable box - EcoCubly (Switzerland)
A size-adjustable packaging solution creating efficiency in transit.
Flexpenser liquid dispenser - Flexpenser (Sweden)
A technological breakthrough for sustainable storage and consumption of liquids and semi-liquid for households and industries.
FlexSea seaweed-based material - FlexSea (UK)
FlexSea is an innovative and carbon-negative biomaterial derived from cultivated seaweed and other natural additives that has the potential to replace single-use flexible plastic packaging in dry applications.
Pure-Pak® eSense carton - Elopak (Norway)
Pure-Pak® eSense Aseptic for low and high acid products is aluminium-free, made with sustainably sourced carton and polyolefin blend barrier, unlocks the opportunity a fully renewable aseptic carton.
Carbon-Negative Circular Economy Supply Chain - AB Inbev, UBQ & Pisani (Brazil)
AB Inbev is applying innovative technology to reduce its carbon footprint across the supply chain by incorporating UBQ™, a thermoplastic converted from 100% landfill-destined into packaging materials.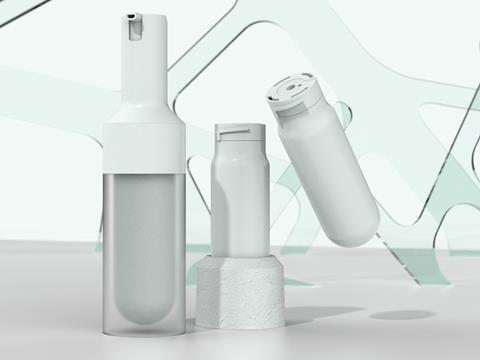 Driving the Circular Economy (Pre-Commercialized)
Certified circular PP in cat food packaging - SABIC, Mars Petcare & Huhtamaki (Netherlands)
Wet cat food packaging using polymers derived from advanced recycling.
Keiryo injection technology - Keiryo Packaging Technologies (Luxembourg)
A polymer processing technology that reduces the environmental footprint and manufacturing cost of plastic packaging.
Deinking process for printed plastic films - polycirQ & Siegwerk (Germany)
The polycirQ deinking process is an advanced mechanical recycling process that removes printing inks from LDPE and PP films preventing downcycling of valuable plastic resources.
SuperShelf™ - FillX & Quantex (United Kingdom)
SuperShelf™ is a liquid dispensing system that makes refill a viable option for brands and accessible for mass customer adoption.
The Recharge - Fasten BV (Netherlands)
The Recharge is an innovative and sustainable cosmetic refill packaging concept. Making it ready for the circular economy by reducing material, reusing the bottle, and easy recycling of the packaging.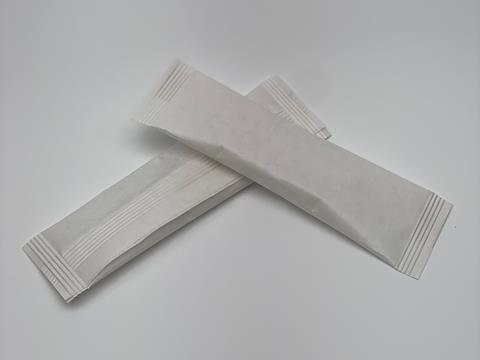 Recyclable Packaging (Pre-Commercialized)
Fibre Screw Caps - Glatfelter & Blue Ocean Closures (Sweden)
Paper-based screw caps that are durable, strong and water-resistant, created by wood fibres and air-laid materials.
High-barrier, ready-to-recycle paper - Rotor Print (Spain)
Creation of a 100% paper mono material, with high barrier properties, grease resistance and heat sealable coating.
Recyclable oxygen barrier packaging - NOVA Chemicals (Canada)
A recyclable oxygen barrier packaging film solution that can replace traditional EVOH-based coex materials.
Recyclable PP-based barrier sachet for high product protection and easy tear opening - Taghleef Industries & Gerosa Group (Italy)
BOPP-based barrier sachet as replacement of traditional multi-material structures such as PET/Alu/PE.
UPLIFT – PLASTICS - Aalborg University (Denmark)
Biologically depolymerizing bio- and fossil-based plastic packaging waste and converting it into more renewable and easily upcyclable polymers.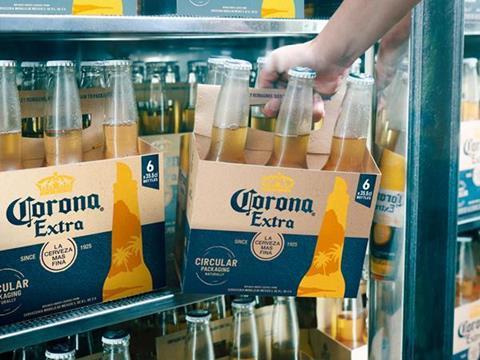 Renewables (Pre-Commercialized)
Barley Packaging - AB InBev & Sustainable Fiber Technologies (Belgium)
A secondary packaging solution for Corona beer using leftover barley straw.
PaperBarrier Seal - Coveris Flexibles (Germany) and Brigl & Bergmeister (Austria)
Fully recyclable, sustainably sourced packaging material offering the same functionality and product safety as existing packaging alternatives, whilst minimising both packaging and product waste.
Papira® - Stora Enso Biomaterials Innovation (Sweden)
Papira® is an innovative wood fibre-based material offering a renewable and paper-recyclable alternative to fossil-based foams.
UPM Bio - UPM Biochemicals (Germany)
UPM is bringing a new generation of sustainably sourced renewable materials to market that will enable brands to redefine their net zero targets and switch out of fossil-based feedstocks