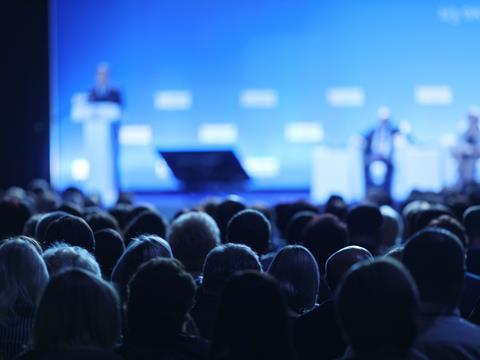 The Association for Active and Intelligent Packaging, AIPIA, is back on the road again, talking about the latest developments in Smart Packaging technologies, as well as the story of the category's growth and expansion over the last decade, to new markets and other regions where growth could be exponential soon.
For the first time the Association's communications director, Andrew Manly will give a presentation at the upcoming ProPak MENA (Middle East/North Africa) in Cairo, Egypt as well as taking part in a packaging workshop, hosted by Pierre Pienaar, President of the World Packaging Organisation (WPO). This event is part of the ProPak series which has a strong presence across MENA, India and APAC.
This time the MENA event will feature 100+ exhibiting companies from over 20 countries, as well as over 9000 food and beverage professionals from over 56 nations. If you want to join, you can register to attend at this link: https://bit.ly/3HKYi11 #FiAfrica #ProPakMENA, 28-30 May)
In June and July AIPIA will organize two events in Bangkok, the first to coincide with the region's largest packaging show ProPak Asia (14-17 June at the BITEC centre) – which celebrates its 30th edition this year - and CPHI/Innopack (12-14 July Queen Sirikit centre). The Association has established a strong rapport with these events and will be returning to ProPak Asia for the sixth time, but with a full-day event this year.
"I am excited to take our story about Smart Packaging and its benefits to the MENA region. They have many issues, particularly in supply chain management, food logistics and safety, counterfeiting and market diversion, which can be improved using Smart technologies. We sometimes think it is only developed economies that have the problems, but, in fact, these are global issues. For example, a lot of fresh produce is exported from these countries and issues of quality and condition are crucial to improving the prices they can command, as well as avoiding waste," Manly says.
"And let's not forget these are highly 'connected' people. In the third quarter of 2022, the penetration rate of mobile phones in Egypt reached around 94.3% and is expected to continue growing rapidly over the next five years. In that country alone the population is now close to 105 million, of which half use social media (up 7 million between 2021-2022). So, the opportunities for consumer engagement via connected packaging is enormous in Egypt and across the whole region," continued Manly.
Overall, the number of smartphone subscriptions was expected to increase from 680 million in 2022 to about 760 million by 2028 in the MENA region, according to research done by Statista. In the MENA region as a whole connections as a percentage of population stood at 78% in 2022.
For the June and July events, it is an opportunity for members to explain their technologies as well as talk about the general Smart Packaging landscape. This year leading member companies such as Avery Dennison, Cleantech, Scantrust, Sealed Air and YPB will be taking part under the auspices of AIPIA. And the local branch of GS1 will join to explain its activities in the region.
"Many of our companies are very active in the APAC region now and have offices and representatives. We have had as many as 150 delegates to the ProPak event so interest is very high and will be even higher since our last time there was 2019! For CPHI it is an opportunity to dig deeper into the pharmaceutical sector, and is very timely as the Thailand Government is investing to make the country a regional hub for the manufacture and distribution of these products," explained Manly. For more information about ProPak CPHI visit www.propakasia.com>ppka>2023 or www.cphi.com>sea
This article was created in collaboration with AIPIA (the Active and Intelligent Packaging Industry Association). For a full update on active and intelligent packaging, come along to the AIPIA World Congress (co-organized by Packaging Europe) in Amsterdam on 14-15 November. The only smart packaging event covering the entire technology spectrum, the World Congress is a meeting place for the global active and intelligent packaging industry where brand owners, innovators, and other stakeholders can network and see and discuss the latest trends and innovations. Register to attend here.