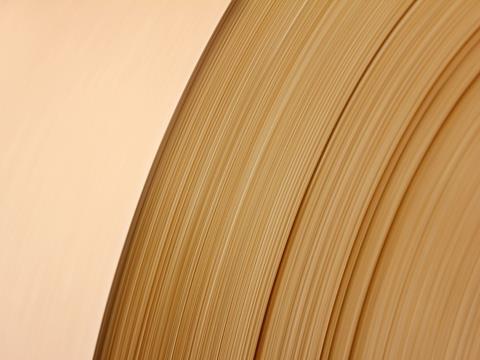 Ahlstrom is extending its product range of paper-based, pressure-sensitive adhesive packaging tape applications.
According to Ahlstrom, there are approximately 30 billion square meters of packaging tape worldwide, and the numbers are growing with the expansion of e-commerce. The company says that the market is currently dominated by plastic tape, constituting 80% of all packaging tape.
By providing its new fiber-based tape backing solutions for water-activated and pressure-sensitive adhesive (PSA) tapes, Ahlstrom says that it hopes to help its customers implement more sustainability-focused products.
With the new products, MasterTape WAT and MasterTape Pack, the company's aim is to address the need for high-quality performance packaging tape backings while providing customers with a paper tape solution that protects and secures packages.
MasterTape Pack Green, a ready-to-adhesive coat tape backing, seeks to offer the optimum trade-off between performance, sustainability, and cost-efficiency. Meanwhile, MasterTape Pack Crepe is a low-basis weight tape backing with high stretch properties. MasterTape Pack Crepe completes Ahlstrom's product offering for PSA tape backing.
Ahlstrom says that its new products use FSC-certified fibres, and include a "high level of biobased content".
If you liked this article, you might also enjoy:
The L'Oréal approach to packaging sustainability
What steps is Apple taking to make its packaging more sustainable?
How did Brazil achieve its 100% aluminium can recycling rate – and can it be replicated in the EU?
Experts have their say on the EU's Packaging and Packaging Waste Directive revisions