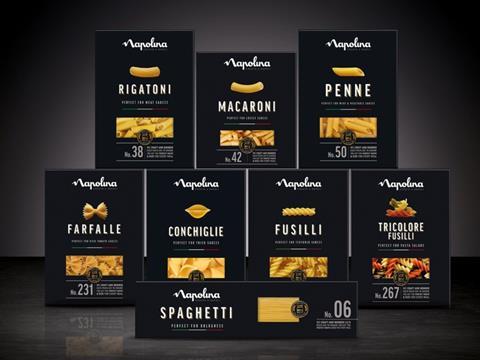 The food and beverages group Princes is set to remove 900 tonnes of plastic from product packaging across a range of its brands, following earlier commitments from the Group to reduce the weight and increase the recycled content of its packaging.
The initiative will reportedly include a project to reduce weight across edible oils and soft drinks bottles for customer own brands. The company adds that Princes' Jucee brand will switch to 100% recycled plastic bottles for its fruit squash range, while Napolina has transitioned its core pasta range from plastic into cardboard.
Last year, the company announced that it would switch all of its branded tuna multipacks to cardboard sleeve packaging, apparently removing 96 tonnes of plastic annually. It also eliminated non-recyclable Expanded Polystyrene (EPS) and PVC from its products.
Princes claims that its existing projects have led to almost 2,000 tonnes of plastic being removed from 2018 to 2020, allegedly representing a 6% decrease across the Group. Additionally, the company is aiming to reduce carbon emissions by 1,100 tonnes via its ongoing packaging projects, as part of its ambition to become carbon neutral by 2030.
David McDiarmid, corporate relations director at Princes, comments: "Princes has made significant progress in advancing packaging sustainability in recent years, with a firm focus on reducing plastic, increasing our use of recycled materials and ensuring packaging is widely recyclable.
"A 700-tonne plastic reduction, for example, has been achieved in oils and drinks bottles used in retailer own brand products. This is a huge reduction and a great testament to the hard work of our packaging team and site colleagues."
Princes reports that its average recycled content rate is 45% across its UK manufacturing base, with 99% of the plastic that it does use apparently classified as widely recyclable. By 2030, the company is aiming to cut all general waste by 30%.
A number of other brands have also recently removed plastic wrap from their product ranges, including Heinz and Coco-Cola's solution for multipacks. This also aligns with supermarkets like Tesco and Iceland's initiatives to reduce the amount of plastic packaging on shelves.