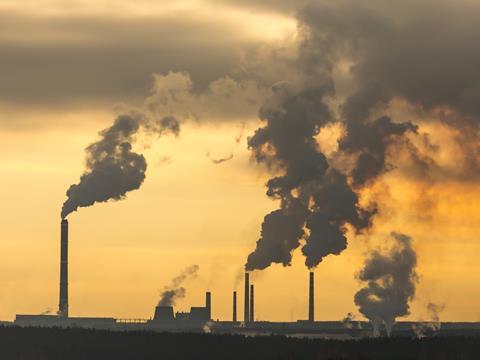 Gartner, Inc. has predicted that, by 2026, 20% of organisations are going to turn their attention to reducing the carbon footprint of their packaging over eliminating plastics and facilitating recycling.
A previous statement from the company suggested that 90% of organisations with a pledge to transition into 100% reusable, recyclable, or compostable packaging by 2025 will not meet their targets; this is expected to motivate a widespread shift in approach. Although this is also thought to result in greenwashing allegations, Gartner suggests that companies pushing for stakeholders, customers, and investors to embrace life cycle assessment (LCA) as a sustainability metric will have the relevant data to support their contributions to reducing emissions and climate change.
John Blake, senior director analyst with the Gartner Supply Chain practice, maintains that previous attempts to popularise LCAs for packaging fell short due to the complexity of the data analysis and a lack of relevancy to general attitudes at the time. However, newer developments in data analysis tools are increasing the accessibility of such testing.
Therefore, it is anticipated that future sustainable packaging initiatives will take the form of material reduction or adopting materials that are produced, transported, and processed efficiently – all of which are said to be financially viable ways for companies to lower their carbon footprints.
"The packaging ecosystem has not advanced at the pace that organizations setting targets back in 2017 and 2018 had hoped for," said Blake. "Organisations face operational and financial challenges that were discovered only through the attempt to deliver their goals, but meaningful progress on sustainability can still be made with more realistic frameworks in place.
"While missing targets will have repercussions in the public eye, organisations that come to terms with the unfeasibility of their previous brand-driven targets and embrace a more realistic, affordable and effective approach will have more progress to show on their sustainability goals than those who remain in denial."
Blake previously spoke with Packaging Europe about the difficulties of companies committing to sustainable packaging commitments; progress in the area can vary between sectors, he explained, resulting in an uneven playing field across the packaging industry. Other roadblocks reportedly include a lack of appropriate infrastructure for collection, sorting, and processing, and a lack of fundamental packaging specification data.
Particular organisations and services have been pursuing the reduction of carbon emissions in the meantime. This time last year, Smurfit Kappa announced that its emissions reduction targets had been approved by the Science Based Targets initiative; and the Spring 2022 releases for Avery Dennison's atma.io connected product cloud featured a tool dedicated to measuring the carbon footprints of products across the value chain.