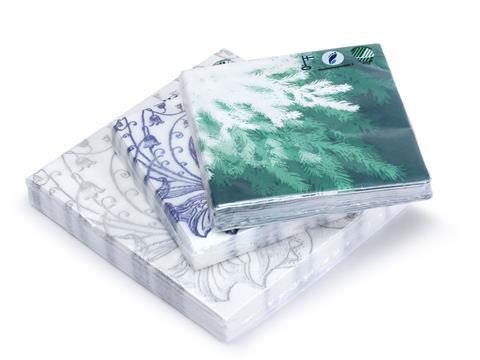 A series of new studies has reportedly shown that Walki's Bioska films completely biodegrade within 6 months.
The studies, carried out by the Finnish Environment Institute (SYKE), measured the biodegradability of bio-based and biodegradable plastics. Walki Plastiroll´s Bioska films were found to be one of the plastics that had the fastest biodegradability.
Within the year-long Ubinam project, SYKE studied a variety of different biodegradable films and materials both in field and laboratory tests. Within these studies, SYKE investigated Walki's new transparent packaging films: Bioska 501 and Bioska+. Samples of the material were placed in the Baltic Sea on the southwest coast of Finland for 6 and 12 months respectively. The study reportedly found that the Bioska films had the fastest biodegradability: there was nothing left of the materials after 6 months.
A further laboratory test apparently confirmed the results, in which the same materials were studied in a one-month long trial. The findings were in line with the sea tests: the materials biodegraded rapidly.
"These results are very encouraging as the EU is challenging conventional plastic with several new directives, including plastic product bans, some of which are coming into force in 2020," said Jani Avellan, R&D Director, Innovations at Walki.
"We are well prepared to help our customers chose more sustainable alternatives. Our Bioska 501 and Bioska + films are based on natural polymers by plants and bacteria. The fact that the material is also very thin contributes to their fast biodegradability", concluded Avellan.
This announcement comes in light of a recent report undertaken by European Bioplastics, which predicts an increase in global bioplastics production capacity from around 2.1 million tonnes in 2019 to 2.4 million tonnes in 2024. Packaging remains the largest field of application for bioplastics, with almost 53 percent (1.14 million tonnes) of the total bioplastics market in 2019.