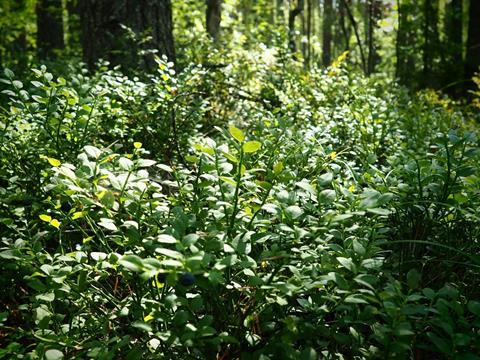 Longstanding AIPIA member AIMPLAS is working on developing bioplastics for active packaging for cosmetics and absorbent litter for the pet industry within the European BeonNAT Project. These are just two of the innovative products that will be developed within the framework of the project, says the Technological Institute of Plastics, which is located in Valencia. The project's objective is to promote the creation of value chains to make use of trees and shrubs grown on marginal land as a biomass source for bio-industries.
The scope of BeonNAT covers the cultivation and harvesting of selected species, extraction and purification of essential oils and plant extracts, and manufacture of paper, biochar, activated carbon, bioplastics packaging for cosmetics, lignocellulosic materials, new absorbents for pets, paper pulp and particle board.
Specifically, as part of the project, AIMPLAS will produce PLA from lactic acid, which will be obtained from fermentable sugars in plant biomass waste and used as a bioplastic to make packaging for cosmetics. Essential oils with different active properties, such as antimicrobial power, will be added to this packaging.
AIMPLAS is collaborating with Laboratorios Maverick to produce packaging, and with IDOASIS as a supplier of active substances in a value chain that includes CIEMAT, the Centre for Energy, Environmental and Technological Research, as well as other research organisations. Another project line is being led by Tolsa in which AIMPLAS is working on the production of silica capsules containing essential oils with different functions, such as providing antimicrobial properties, to improve absorbent litter for pets.
One of the main goals of this project is to generate innovative products with a suitable chemical composition from this underused biomass in accordance with strict ecological requirements. How marginal and unused land can be put to use is also being studied, as well as the capacity of selected species to grow on this land. The biochemical and ecological features of harvested biomass and its potential as a raw material in industrial processes are also analysed as part of the project.
The distribution of cropland in mixed formats with different arrangements is studied to optimize crop yield for each country where the land is located (Germany, Romania, and Spain). Likewise, the best initial soil conditions and crop techniques and technologies are being investigated, as well as other factors that affect the quality and number of harvests. In addition, during the processing of post-harvest biomass, ways of optimizing refining and purification will be analysed.
A key part of this project includes analysing the processes involved. Work will first be done at a pilot scale while industrial scale-up is studied, which allows for increased productivity and a reduction of associated costs, with the overall goal of maximizing performance and ensuring sustainability is a priority at all stages. There are 16 partners involved across the three countries involved. It is supported by the Horizon 2020 research and innovation programme of the European Union and the Bio-Based Industries Consortium.
Want to put yourself at the forefront of smart packaging innovation? Click here to get your tickets for the AIPIA World Congress, which takes place in Amsterdam on the 14th and 15th of November 2022.
This article was created in collaboration with AIPIA (the Active and Intelligent Packaging Industry Association). Packaging Europe and AIPIA are joining forces to bring news and commentary about the active and intelligent packaging landscape to a larger audience. To learn more about this partnership, click here.