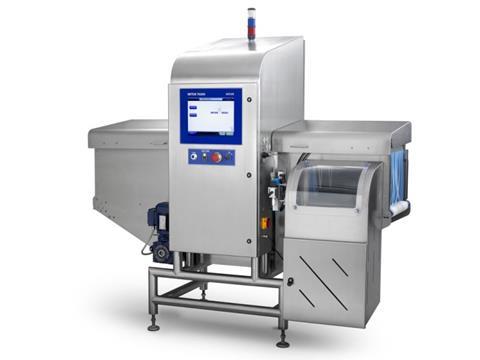 Anyone concerned about tackling waste in food manufacturing can find answers at stand H60 at PPMA, where METTLER TOLEDO will be running live demonstrations of the latest Product Inspection and Weighing solutions designed to reduce wasted time, product and money.
The company will showcase the latest developments in x-ray, metal detection, checkweighing, and vision inspection systems, as well as industrial weighing solutions. Visitors will learn how these technologies can be used individually or in combination to combat issues such as: product wastage caused by false rejects or over-filling; unscheduled downtime caused by equipment failure or operator error, and; reduced productivity due to equipment testing regimes.
METTLER TOLEDO will also demonstrate the advantages of its ProdX software, which allows users to control the entire product inspection management process from a single point or from multiple remote locations; delivering enhanced productivity, superior product quality, high-level security and total process clarity to improve efficiency and quality throughout the manufacturing process.
There will be live product demonstrations of the following systems throughout the exhibition:
• X36 X-ray System
• V6300 Vision System
• CM33 Combination Metal Detector and Checkweighing System
• Profile Advantage Metal Detector
• New modifications to the Gravity Flow Metal Detection System that provide enhanced performance monitoring
• ProdX Inspection Management Software
Mettler Toledo at PPMA: Stand H60, PPMA Show 2017, Hall 5, NEC, Birmingham
More info: