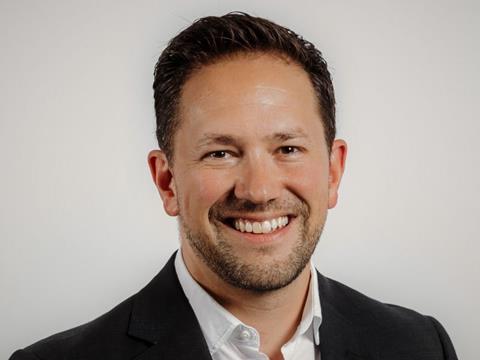 Jose Gorbea, HP's Global Head of Brands explores how, with the right focus, print service providers can react to consumers' search for more sustainable packaging solutions.
The impact of pandemic-induced lockdown has undeniably transformed consumer behavior in an unprecedented manner, from driving a spike in ecommerce across the board to a rise in demand for holistically sustainable goods. The need for change is clear, with 2020 setting new records for climate disasters; incidents that also impact businesses and geographies as well as communities of people from workers to customers. A recent study found that almost 60% of consumers want to alter their purchasing habits to be more sustainable . This shift in attitude relates not only to products themselves, but also to packaging, branding and the supply chain journey, and Print Service Providers (PSPs) have had to react accordingly.
On top of the rising demand for sustainable packaging, there is a heightened expectation from customers for faster time to market, without sacrificing quality. The question is – how can PSPs keep up with these new consumer demands, and reassure them that their packaging can be adapted to meet the ever-increasing sustainability needs?
Thinking proactively
2020 has shown the need for flexibility. No one predicted the changes the pandemic would impose on our lives, and the ways in which businesses would be forced to react. At the same time, we are unable to predict the challenges that will arise in the future which may also demand a rapid response from the sector.
What is certain, however, is that demand for green packaging and print solutions, which the pandemic has accelerated, will continue to grow. A recent survey by McKinsey found that 74% of consumers are now willing to pay more for sustainable packaging . Any new strategies PSPs adopt to meet these growing consumer demands must also factor in the need for more sustainable printed packaging. PSPs must be equipped to advise their customers on this emerging consumer behavior and understand what consumers perceive 'sustainable packaging' to be and ensure that they are equipped to deliver the necessary packaging solutions.
Aligning with consumers' perceptions
With consumer demand for sustainable packaging at an all-time high, the ability to deliver against consumer expectations is as important to PSPs as eco-friendly packaging is to brands. Consumers tend to recognize sustainable packaging as recyclable, compostable or biodegradable, as well as being wholly or partially returnable, and PSPs who can deliver on these credentials are more likely to win big in the market and set themselves up for future success than those who are not.
In addition, packaging is one of the few places where consumers have connected meaningfully and tangibly with brands while certain restrictions have been in place. Consumers physically interact with product packaging, which provides a huge opportunity for brands and PSPs that can leverage newer technologies to drive change through personalization and consumer engagement, creating a positive impact for customers as well as the planet.
To ensure you are equipped to claim sustainability proof points, PSPs and clients must examine the entire lifecycle of the packaging, including its use in supply chain, basic function, marketing, usefulness to the consumer and recyclability. This should also involve examining the packaging's credentials under the three common pillars of sustainability: people, planet, and profit. HP's own experience points to at least part of the answer. Our most recent sustainability report highlighted HP's success, through our Sustainable Forests Collaborative, in ensuring that our packaging does not contribute to deforestation .
Similarly, HP is committed to ensuring that the potentially harmful impact of the digital printing industry on the environment is reduced by encouraging the re-use of HP Indigo supplies. This is realized through HP Indigo's dedicated take-back program; as part of this, clients can return HP Indigo supplies free of charge, with the program covering everything from the reuse of product components such as BIDs and empty ElectroInk cans to re-using old imaging oil and used bobbin wires.
Introducing product carbon footprint labelling
Simply integrating digitally printed packaging into supply chains can help to significantly reduce inefficiencies and waste, which will help with sustainability claims and proof points. For example, this more intelligent process can reduce the carbon footprint of printing process from 65% to 80% and can cut packaging waste by up to 26% .
Informing consumers about the many different aspects of the sustainable packaging strategy can be challenging but introducing a carbon-footprint label will reassure consumers about the product's carbon footprint from manufacturing, through use right up to eventual disposal. It also certifies that the carbon footprint for this specific product has been calculated using an industry-approved methodology which consumers can trust.
HP's products and services can help PSPs and the brands they serve develop measurable and sustainable printed packaging and branding. HP PageWide Industrial presses, for example, offer on-demand, short-run printing to reduce environmentally unsustainable waste. There are no plates to produce, store, or dispose of. They also use water-based inks and support a wide range of sustainable media.
True to the same spirit, HP Indigo Digital Presses are designed from the ground up to work as part of the circular economy. The printed paper from HP Indigo digital presses is fully recyclable. And selected HP Indigo ElectroInks have been certified for use as inks for compostable labels and flexible packaging in accordance with the EU standard. Similarly, in collaboration with the Good Energy Initiative, HP Indigo has established a program to offset the carbon emissions associated with HP Indigo presses.
Being seen as a trusted advisor
Brands navigating the new normal are faced with the challenge of evolving new and existing products to become overall more sustainable, and each brand will have their own journey to meet this increasingly important goal. In most cases, the chosen strategy will include a mix of sustainable printing, sustainable supplies, better recycling facilities and low-impact, intelligent digital technologies which customize output to needs and minimize waste. On top of this, many will choose to work with experts, like those within HP Graphic Arts, to bring behavior-changing campaigns to life through digital printing solutions.
This is an exciting time for PSPs to step up and take on an advisory capacity and see this moment of consumer evolvement as an opportunity to advise brands on where the future of packaging is headed. And to get ahead of the competition, PSPs must cast themselves as trusted advisors and should be equipped to help clients match their packaging and branding strategy to their consumers' expectations and company goals. As the packaging and labelling sector evolves, the industrial print providers who offer the most support and the best experience will emerge as market leaders and will ensure their survival for years to come.