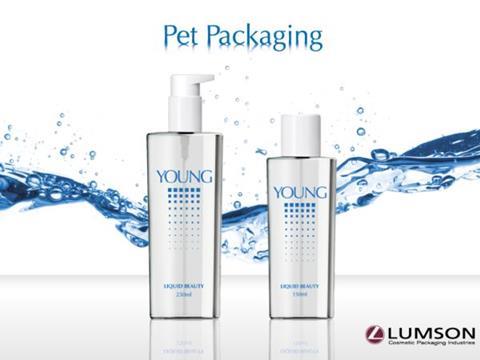 Lumson is a leading company in Europe in the areas of project planning, development, production, and decoration of primary packaging systems and of distribution systems for the cosmetic and make-up market. The company, on the occasion of Cosmoprof's 50th anniversary, has presented an increased range of bottles made with PET.
The newly introduced capacities are diverse, from 250mL to 500mL, with the aim of enriching the Slim and Young collections which boast articles that are match-able with a variety of accessories according to the various needs of dispensing and distribution.
PET is synonymous with crystalline transparency, extreme lightness, elevated resistance and brilliance: these are the attributes that make PET the modern synthetic material.
Years of research and development have transformed PET to the point of rendering it one of the most innovative materials oriented to the future for the manufacturing of modern packaging .
More info: