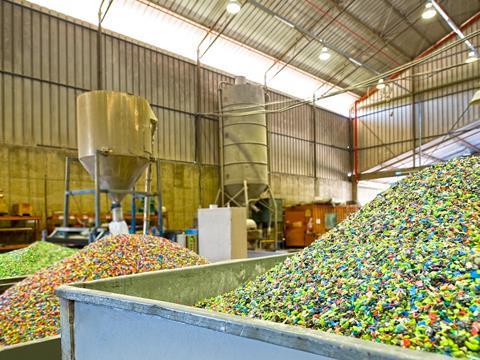 The Packaging Europe team shares updates from industry experts on the latest developments and tips on working from home as we navigate through this unprecedented pandemic.
---
21 May
10:18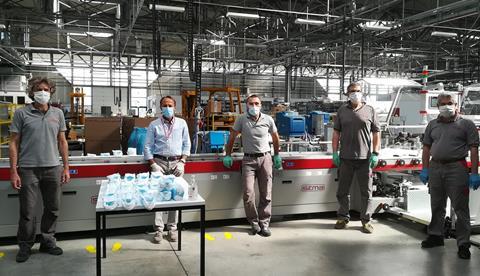 Sitma Machinery, which a little over a month ago mourned the death of its founder Aris Ballestrazzi to COVID-19, has jumped into action to support the fight against coronavirus in a concrete and sustainable way, while respecting all rules and regulations to protect employee health.
Among the existing projects, the company made itself available to package with paper - free of charge - a first stock of more than 30.000 masks for the municipalities of Castelvetro and Vignola, in the Modena area, to be then distributed to the population.
"This is a project with great symbolic value, of which I am sure Aris Ballestrazzi would have been particularly proud," said Fabrizio Della Casa, general manager of Sitma.
"Ours is a company with a strong international vocation — so much so that most of our trade takes place abroad. At the same time, however, Sitma has always maintained a very close link with its territory. In a time like this, it therefore seemed logical to put ourselves at the disposal of the community offering concrete support. "
---
10:11
Food banks around the world are experiencing dramatic increases in demand for food assistance driven by the economic impact of the COVID-19 pandemic.
International Paper is responding with one of its essential products - corrugated boxes. The company has committed to donating two million corrugated boxes to hunger-relief organizations.
---
19 May
11:37
Since the beginning of the COVID-19 pandemic, Ahlstrom-Munksjö has expanded its offering and capacities of protective medical products, including face mask materials, to meet the strong demand globally.
After having successfully developed innovative solutions for face mask applications globally, Ahlstrom-Munksjö is now officially launching its Extia® Protect product range, specifically designed for face mask applications.
The Extia® Protect portfolio consists of a full range of high-performance fiber-based solutions for face masks, including filtration layers, cover stocks, lace media and reinforcement layers.
Each component of the range has been designed to meet specific requirements of the different type of masks, including respiratory masks, surgical masks, but also civil masks. The face mask offering is produced on an global industrial platform consisting of plants in Europe, North and South America and Asia, giving the company the required capacity to meet the regional demand.
---
11:32
Over the past weeks DS Smith has been playing a critical role to support the fight against the COVID-19 pandemic alongside partners including Ventilator Challenge UK.
The company was selected as the provider of choice to deliver packaging for the safe transit of the first government approved ventilator which is being produced by the Ventilator Challenge UK consortium.
Rosa Wilkinson, Communications Director at Ventilator Challenge UK commented: "We would like to express our thanks to DS Smith for its support in this project. Its speed and agility to design, manufacture and supply a packaging solution for the safe delivery of these ventilators was critical."
This time sensitive project involved a number of different materials including three different sized boxes, labels, strapping kits and pallets as well as the coordinated production from multiple sites.
---
18 May
15:07
European Plastics recycling industry is closing production due to the current market developments caused by the COVID-19 pandemic.
The major problems are the lack of the demand due to the closure of converting plants and the record low prices of virgin plastics as well as the decreased activity globally.
Ton Emans, PRE president comments:
"If the situation is to persist and no actions are taken to remedy the sector, plastics recycling will cease to be profitable, hampering the attainment of the EU recycling targets and putting in jeopardy the transition towards circular plastics'. In such a case, recyclable plastic waste will have no alternatives but to be sent to landfill or incineration.
"Damage to the recycling market would, in addition to the grave environmental consequences, have far reaching socio-economic impacts due to the extensive employment in the waste management value chain.
"Plastics recycling industry calls on the EU and the Member States to include recycling as one of the sectors supported by their Recovery Plans and to continue implementing the measures under the Circular Economy umbrella."
---
14:12
Mondi, a leading global packaging and paper group, has contributed material and processing expertise to produce plastic protective gowns for staff at local nursing homes and retirement facilities in order to help mitigate the spread of the COVID-19 pandemic in Germany.
The first 100 of these disposable, single-use garments have been delivered to the regional district's Civil Protection Authority in Diepholz, who will oversee the distribution to facilities that need it most. Mondi plans to produce at least 10,000 further gowns in the coming months.
Creating the gowns has required the collaboration of three Mondi plants alongside partnering with local company Borgerding, who will assist in the assembly of the gowns. The process has involved Mondi Halle extruding a 750 mm-diameter polyethylene film tube that forms the body of the slip-over gown. Mondi Gronau is using its R&D Centre to extrude smaller, 250 mm-diameter PE tubes that will form the sleeves on the gown, and Mondi Steinfeld is converting the bodies and the sleeves. Borgerding is manually attaching and sealing the sleeves to the bodies of the larger tube.
Mondi employees worked extra shifts over the Easter holiday weekend to help develop this solution and have already started to produce the first batch of the needed components.
---
13:28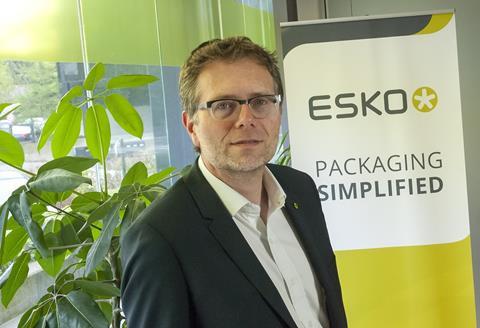 "These are the strangest of times," said Jan De Roeck, Esko marketing director, industry relations and strategy.
"With the continuation of the global food, hygiene and pharmaceutical packaging supply chains being so crucial to society, it has been heartening to see the way packaging sectors have sought to not only meet increased consumer requirements but also go above and beyond in their response to the crisis."
Jan said that in the UK, colleagues at Barnstaple-based Atlas Packaging had garnered praise for keeping the critical supply chain flowing to the NHS, Military and Food Service sectors, while in Leicester, workers at Data Image Group Ltd had been lauded for using their expertise to produce thousands of vital protection screens.
"In the USA, the team at Arkansas-based Resource Design carried out some amazing work," said Jan, "designing and manufacturing Plexiglas boxes made specifically to shield Health Care Workers on the front lines while they save lives intubating COVID-19 patients."
Further north, colleagues at Certa Opportune in Canada worked around the clock to produce 1,000 sneeze guards and visors each day, while the team at AG Event Graphics Group in Ontario created brilliantly effective floor graphics in support of the health care effort.
"In Europe, Spanish company Flexogràfico has been hard at work creating face shields for its customers across the country, while the team at Zeefdrukkerij Zeven in Belgium have been putting their digital finishing tables through their paces, cutting Plexiglas screens which can be fitted either onto counters or in meeting rooms.
"Back in the UK, the sense of community responsibility extends beyond health care too," said Jan. "The Alexir Partnership came up with an amazing initiative to entertain young children with packaging through the Easter break, whilst Kettering-based Rigid Containers Limited donated 600 corrugated boxes to Kettering Borough Council for the creation of food parcels for the most vulnerable in the community.
"We've been continually and simultaneously moved, thrilled and surprised by the work we've been witnessing by these companies," said Jan. "Although none of those involved are seeking reward or appreciation, we feel it only right that they be recognized as packaging and print heroes and we all take pride in being part of this hugely important and impressive community."
---
13:18
Ahlstrom-Munksjö, Filterpak and K Group will start in co-operation the production and supply of face masks for civil use in Finland. The first batch of masks will be available at the end of May.
In the co-operation, Ahlstrom-Munksjö is responsible for the production of the fiber-based mask materials at its plant in Tampere and Filterpak for the assembly of the masks in Hanko. Finland-based retailer K Group has ordered the masks and will take care of their logistics and supply.
---
13 May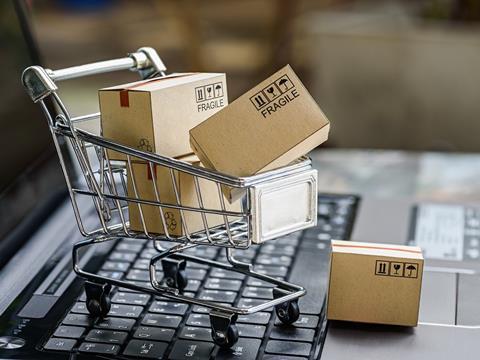 13:29
It's not yet a flood but a wave of packaged food manufacturers have entered the direct-to-consumer e-commerce channel in recent weeks, with more undoubtedly set to follow as producers adopt novel new ways of getting food on the table, according to GlobalData food correspondent Simon Harvey.
"The coronavirus outbreak has forced many consumers online, some out of fear of visiting stores and others just as a means of ticking off their shopping lists because supermarket shelves have often been left empty from pantry-loading.
"And so, some of the biggest names in food manufacturing have turned to the direct-to-consumer (D2C) channel, with PepsiCo this week joining the likes of Nestle and, more recently, Kraft Heinz, in setting up D2C services.
Start-up enterprises have also entered the fray, demonstrating food suppliers are recognising the need to be flexible during these difficult times.
"However, key here will be the reasoning behind launching into D2C – was it something being considered before the onset of the current crisis, which was revealed as the case by some, or just a reaction to it? It's probably a mixture of both, but it will be interesting to see how many of these services survive beyond these unprecedented times.
"A number of packaged-food executives have spoken of their expectation that the broader e-commerce channel will continue to prosper once the dust has settled on Covid-19. How will the fledgling D2C segment fare?
"One suspects D2C may become a new normal as both shoppers and producers alike realise its benefits – after all, who wants to lug heavy cans of food around the supermarket and then get them home, which is perhaps something Kraft Heinz considered when it launched its D2C service for bundles of baked beans and soups in April.
"D2C platforms are not expected to replace existing channels, at least among the big food manufacturers anyway, but are more intended to be complementary to them. And, given the new entrants we have seen in recent weeks, the market in serving the consumer directly is set to remain active."
---
11:25
ROTOCONTROL has announced the availability of ECOline FM machines designed for end-to-end mask production in response to increased demand following the COVID-19 outbreak.
The ECOline FM is designed to produce flat masks for general front-line workers, manufacturing and the public, with an advanced version providing an end-to-end production line for medical masks typically worn by nurses and doctors. Both machines are now available internationally through ROTOCONTROL and its global agent network.
"Both ECOline FM machines will help traditional label printers and other niche market manufacturers respond to spiralling demand for general and medical face masks by diversifying into mask production," said Marco Aengenvoort, ROTOCONTROL managing director. "It's an opportunity to utilize their production expertise and quickly expand their manufacturing infrastructure already in place."
---
10:19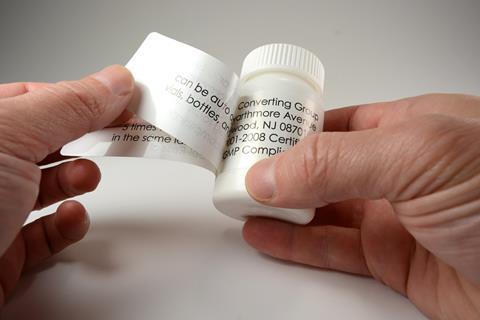 Luminer, a labelling solutions provider has seen a significant rise in demand for extended content labels for clinical trials – several of which deal with ongoing development for drugs related to the ongoing coronavirus pandemic.
Another pharma niche seeing a spike in orders are labels for over-the-counter medications that mitigate flu-like symptoms. A number of these products, especially those in small packaging, require multi-page labels to meet regulatory requirements.
The sudden prioritization of drugs to combat coronavirus symptoms, as well as the search for an effective vaccine, has led to some labeling formats being particularly sought-after. Extended content labels, or ECLs, are in especially high demand, as they are necessary for the sort of detailed multi-language patient instructions, strict regimen adherence and tight oversight necessary for well-executed clinical trials.
The other area seeing increased demand for pharma labels – medications that suppress flu-like symptoms – is an indicator of the sheer breadth of the COVID-19 pandemic.
"It is undeniable that the coronavirus pandemic is playing a significant factor in determining which labels are in highest demand in the current pharma landscape," said Tom Spina, President & CEO of Luminer. "The increased need for ECLs and labels for OTC flu-symptom suppressants has been noticeable for several weeks, and we expect it to continue into the summer."
---
09:51
Renata Smataviciene, EU & US Quality Director at RETAL recently spoke with Packaging Europe about the effects the pandemic is having on her company.
What measures are you taking to ensure you meet the challenges presented by the pandemic?
We will continue with our coronavirus protocol for the foreseeable future to keep protecting our production staff and our business. Many non-production employees that previously worked in our plants have found it very positive and productive working from home, so we will keep discussing how we can harness that once the restrictions are lifted. It is crucial to keep our risk assessment and protocol up to date as the situation changes, for the support of our people and our business. We will also continue to stay in closer contact with our customers, as we've found that staying customer-orientated in response to quickly-changing demands has been really positive.
How do you see coronavirus impacting more generally on packaging / FMCG, and do you have any suggestions as to how the industry can mitigate these impacts?
The value of food safety has certainly been brought into focus, with it clear that consumers need reassurance that the food and beverages they are buying with their hard-earned money are reliable. Plastic packaging has played an important role in food safety during coronavirus as people are encouraged to wash their supermarket shopping, which is far more easily done when the product is plastic-wrapped. Consumers are more concerned with the direct impact of their choices, so the primary need to feed their family with safe food and beverages is taking precedence over environmental issues, particularly when the practical difficulties faced by the recycling industry during this crisis are being widely reported.

But of course, that doesn't stop sustainability from being part of the equation, especially as it was one of the industry's key drivers before this crisis. Larger format packaging for water products has been particularly in demand, coupled with a slower demand for on-the-go products. Brand loyalty vs brand availability is also an impact. So plastic packaging manufacturers have an opportunity to create and produce reliable food and beverage packaging that is mindful of the circular economy; Design for Recycling, utilising recycled materials, encouraging closed-loop activities…none of these stop for coronavirus, and nor should they!
Are there any broader lessons about packaging that industry – or society – should draw from the pandemic?
We've noticed a lovely trend throughout RETAL that reflects the increased need for personal connection. There's been a blurring of 'work persona' and 'home persona', with people sharing more about themselves, their talents, their challenges. Our sales director even shared a video of him singing and playing the guitar on our RETAL Social intranet page! We are also discussing the best alternatives to events, trade shows, communicating with customers and each other while we are unable to travel as planned.

So while we are all keen to return to 'normality', there are certainly ways of communicating that we will continue as it has been very positive to learn about colleagues that we did not previously know, whilst realising we are all part of the same global team. We need to be able to keep what is good about this challenging time, rather than just wait until it's over and carry on the same. This seems to be true for RETAL as a company and for society at large.
---
12 May
10:31
Libby Munford caught up with Lloyd Harvey, sales executive for Cambrian Packaging, supplier of plastic packaging solutions to hear about the effects of the pandemic on the plastic packaging sector.
How has corona impacted your business?
Demand for all of our products has increased by over 100%, especially when it comes to dispensers, such as trigger spray heads, mist sprays, lotion pumps and flip tops. Basically anything that can be used to dispense liquid has been extremely sought after. We've seen increased enquiries from existing customers in the cleaning sector, but also from specialist chemical blenders and distillers producing their own hand sanitisers and gels. Demand from the medical sector has also more than doubled, as you can imagine.
Our staff have mostly been working from home, with a few customer service and operations staff in the office, due to the need for social distancing and ensuring there is enough distance between desk spaces etc.
Are there any broader lessons about packaging that industry – or society – should draw from the pandemic?
It is interesting to note that the requirement to contain liquids has meant that recycling issues are not currently centre stage. Plastics are now essential, but how long will this attitude last? The coronavirus pandemic has made many people rethink their priorities and has really demonstrated the importance of plastic. I was very interested to learn from friends in New Zealand that over there recycled materials aren't used in packaging due to the input costs involved. Instead, packaging is light-weighted and scrap plastic is shredded and used for products where the finish isn't as important, such as the building industry.
---
10:26
Hand sanitizers are currently urgently needed everywhere to protect against infection from coronavirus.
This particularly applies to hospitals, retirement homes, health authorities and advice centers, physicians' surgeries, and emergency service vehicles. Gerresheimer is currently working flat out to produce a high number of PET bottles so that they can be filled with the required disinfectant and supplied to recipients. For interested parties and customers, Gerresheimer has recently revised and updated its PET program so that the desired bottle can be found quickly and easily using various search criteria.
"A major customer has ordered hundreds of thousands of bottles from us to fill with hand sanitizer, and we're doing everything we can to supply them as quickly as possible," says Christian Haas, sales manager at Gerresheimer. The bottles are being manufactured in a variety of sizes at Gerresheimer's plant in Zaragoza and sent straight to Berlin in Germany for nationwide use to meet what is currently a very high level of demand.
---
11 May
15:07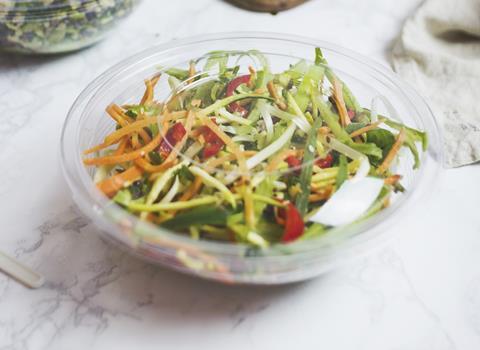 Caterers planning the return to work post-lockdown face a new set of practical challenges. Vegware has created a 24-page interactive guide to new packaging considerations, to help foodservice plan for new socially-distanced service models.
Disposables are in greater demand, and sustainability is more important than ever. As well as practical advice on packaging formats to enable distanced service and successful client communication, the brochure contains a visual 'look book' for chefs developing new menu offerings.
Vegware's entire range is made from plant-based materials and is suitable for commercial composting where accepted. The guide shares Vegware's environmental advice, as the experts in helping clients access suitable composting collections.
Caterers are considering these post lock-down service models and related packaging requirements:
• 'Al desko' delivery: Food brought to clients at their desks, pre-packaged and in a bag or carry pack.
• Pop-up pods for grab & go: Instead of one large restaurant, smaller pods cater for different areas of the site. Units may include hot drinks, snacks, and a small chiller and hot cabinet for grab & go.
• Takeaway: A highly practical solution for distancing, incorporating contactless collection. Carriers and cutlery packs are a must.
• Packed lunches: Many foodservice settings are finding packed lunches the simplest solution.
• Sitting in: QSR and dine-in contract catering settings are seeking attractive disposable trays and plates as a good temporary solution.
• Delivery: Practical and attractive packaging is key to customer experience, including how the food looks after delivery.
Sales director Teresa Suter says, "We are here for our friends in foodservice, providing the packaging they need to get back to what caterers do best: creating new menus, serving delicious food, and feeding communities."
---
15:02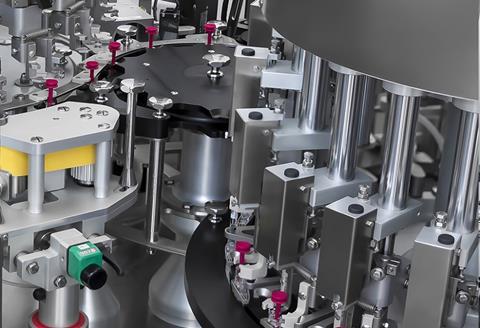 Marchesini Group are currently producing and delivering packaging machines for vaccines.
In 2004, a well-known Chinese company commissioned a line that would carry out the whole process of filling and packaging vaccines in a syringe. A few years later, in 2009, the same customer became the first Chinese big pharma company to receive authorization to produce a vaccine against the H1N1 virus that caused swine flu and purchased the second complete Syringe Packaging Line from Marchesini, who are in the process of delivering three additional vaccine packaging lines as well as other stand-alone machines to update existing lines.
"Our technology and machines also enabled us to produce lines for pharmaceutical multinational companies involved in the production of antibiotics against the H5N1 virus, responsible for the avian flu. We will try, even in this unprecedented moment in history, to be as quick as possible in delivering our machines, while safeguarding our staff's health," said Pietro Cassani, CEO of Marchesini Group in interviews given to RAI, the Italian state television.
---
14:44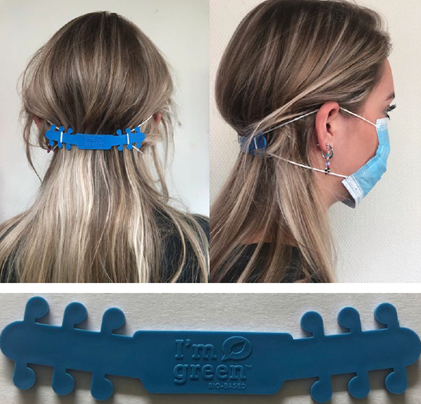 Biopromotions, a company based in the Netherlands, is reacting to the current circumstances with an innovative and supportive approach not only for the healthcare segment but also for anyone who uses a mask in their daily routine.
The innovation lies in the adding of a mask strap that supports the rubber band of the mask, removing excess pressure from the ears, making the mask more comfortable to wear.
"We have seen how our nurses in the Netherlands, but also worldwide, are fighting hard to save the lives of thousands of people every day. Given the increased use of masks and other vital protective equipment at this time, our aim was to come up with a design that could help avoid irritation for medical professionals – hence the mask strap which reduces the day-long strain around a nurse's ears. The material used to make the mask strap should reflect our company's ideals of quality and sustainability, which is why we chose to use this particular material.
"Because of our great cooperation with Braskem, we have chosen a soft bio-based material that is very nice to use and also feels soft around the head. In this way, we at Biopromotions and Braskem hope to bring some much-needed relief to essential workers in this battle," says Robert de Waal, managing director at Biopromotions.
---
13:42
LINDAL have transformed some of their manufacturing equipment at their French production site to produce vital face shields that will all be donated free of charge to local key workers.
It has taken the company's Research and Development team from their Global Innovation Centre in Val de Briey and their production team, under a week to design and modify selected assembly lines and initiate a daily production of 1,000 face shields.
Initially created using 3D printing technology, the shields are manufactured from injection moulding which utilises recycled plastics from LINDAL's own production waste, making them sustainable, as well as vital.
To increase the volume of mask production and to further protect the community from COVID-19, LINDAL is offering to share its 3D printing and injection moulding CAD designs with other companies who may also want to produce the shields.
---
07 May
14:11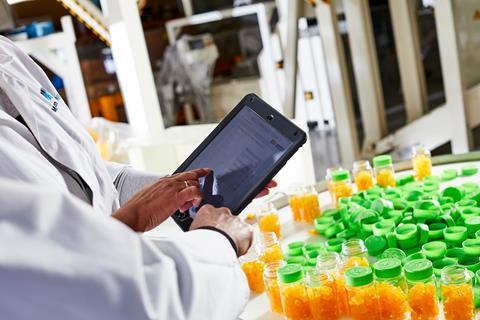 Nulogy, a leading provider of agile supply chain solutions, has expanded its cloud-based platform with Rapid Contact Tracing, a new digital capability for contract packers and manufacturers to protect employee health and safety while maintaining resilient business operations.
Nulogy's Rapid Contact Tracing enables suppliers to track employees in real time and be prepared in the event of a potential COVID-19 infection within a production site.
Users can generate reports by shift, specific time period, and production line to quickly identify and isolate areas of risk without the need to shut down an entire facility. In addition, contacts are tracked while preserving employee privacy.
"In the wake of COVID-19, external suppliers are required to continually evolve their operations to safeguard the health of their employees as well as the continued well-being of their businesses," said Jason Tham, CEO, Nulogy.
"As the next progression of Nulogy's pandemic preparedness initiative, Rapid Contact Tracing allows contract packagers and manufacturers to leverage data automation to minimise operational risk and protect business continuity."
---
06 May
15:43
The IK, a trade association representing the interests of manufacturers of plastic packaging and films, has released the results of its survey on the effects of the COVID-19 crisis.
The answers of the more than 120 mostly medium-sized companies show how differently the manufacturers of plastic packaging are affected. IK says that while the manufacturers of system-relevant packaging for food, pharmaceutical, and medical products are in some cases reaching the limits of their capacity, suppliers to the automotive industry in particular are confronted with a considerable drop in demand.
Across all segments, 37% of the companies stated that they had fewer orders compared to March. A quarter of all companies even reported declines of more than 20%. In contrast, a good half of the companies reported an increase in orders in April, although mostly in the range of between 10% and 20%.
---
14:31
Injection moulding as an alternative to 3D printing for a quicker response to health worker protection needs: this was RadiciGroup's objective in donating its polyamide 6 material for the production of 3,000 frames for protective visor face shields for medics.
The frames were moulded at Rimplast, another Bergamo company, which immediately made available its plastic moulding technology and specialists.
The initiative was started as a follow-up to a project carried out by the young members of the Interact Bergamo club, who, during the last few weeks, made 300 protective visor shields in collaboration with FabLab (3D digital printing lab at the professional training association Patronato San Vincenzo in Bergamo).
Using 3D-printing technology, the teenagers produced frames and attached them to PVC sheets to make visor face shields for extra protection (to be used in addition to, not as a replacement for certified PPE) for any workers who may come into contact with potential carriers of COVID-19.
---
05 May
11:41
Some of the world's leading coatings specialists gathered virtually at the Royal Society of Chemistry to discuss how special surface technologies could be used to tackle the global COVID-19 pandemic.
More than 130 academics, technical industry specialists and representatives of major healthcare and transport organisations remotely gathered at the event hosted in collaboration with the British Coatings Federation, the UK Trade Association representing paints, coatings, printing inks and wallcoverings manufacturers and suppliers in the UK. The webinar set out to identify the challenges and share knowledge on techniques that could prevent the spread of infection, both in the present and the future.
Anti-viral coatings contain agents that prevent microorganisms growing on the surfaces of materials, and are increasingly being researched for potential use in clinics, industry and domestic environments. As well as technical challenges, there are regulatory hurdles that need to be overcome before these materials could be deployed in public spaces.
Helen Pain, Acting CEO of the Royal Society of Chemistry said: "Bringing together the biggest and brightest names in materials research to tackle this issue is of paramount importance, especially now, and we are proud to be able to facilitate this level of discussion. While we already have a number of technologies and techniques at our disposal, there is a clear need to accelerate research output and this meeting represented a crucial step towards advancing that."
"It's crucial that the direction taken from here is representative of the diverse range of views and experience from across the anti-viral community, which is why we are calling on anyone with relevant insights to join our Surface Coatings Interest Group as we further these discussions."
---
11:13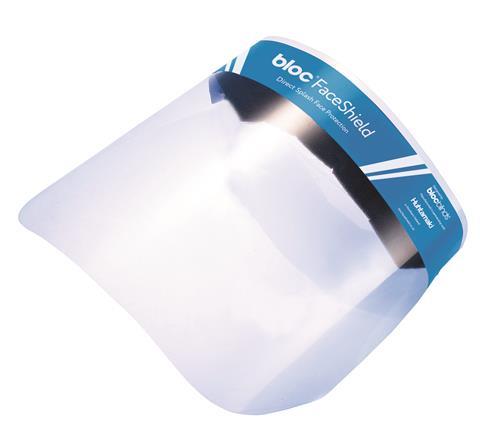 Huhtamaki helps fight the pandemic by expanding its manufacture of protective face shields (PFS). Ramping up to produce 8 million shields per week in June, for health care workers and other close contact occupations.
This is on the back of its recent scaling up of the industrial manufacture of protective face shields (PFS) at its folded carton unit in Belfast, Northern Ireland. Initially this was the result of a partnership with a local partner, seeking to alleviate the severe shortage of personal protective equipment for local health care workers fighting COVID-19. Huhtamaki is now leveraging its know-how and planning to ramp up the production of this essential personal protective equipment through production at five additional locations in Europe.
---
11:05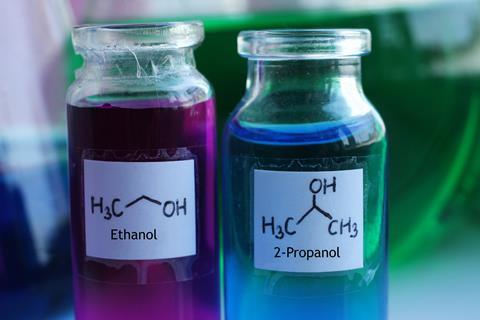 Dr. Dieter Niederstadt, technical marketing manager, Asahi Photoproducts discusses how the rise in alcohol prices is creating financial impact for packaging companies.
For flexographic companies using solvent-based platemaking processes, the sharp rise in alcohol prices we are seeing in several EU countries increases the cost of flexographic plates by as much as 3 EUR per square meter.
At the same time, it is true that if a flexographic platemaking operation has a recycling unit on site, it can recover up to 85% of the solvents. This would still mean an extra cost of 45 cents per square meter.
While this impact may still be moderate for flexo plate maker, packaging printers who are currently using solvent-based inking systems have a much bigger burden to carry. Most large industrial ink suppliers currently implement a price surcharge for solvent-based packaging inks around the globe. In addition, it should be mentioned that they cannot guarantee supply if governments decide to redirect products for medical purposes. Whereas flexographic printing can operate with several different inking systems like UV, EB, water and solvent, packaging suppliers such as rotogravure printers are faced with limited choices.
---
10:21
The Foodservice Packaging Association (FPA) has called for hygiene and public safety considerations to be assessed as part of all relevant legislative frameworks going forwards and for exemptions to be made where items may be critical in a pandemic situation such as the one we are experiencing now.
Executive Director Martin Kersh said: "Whilst we support the need to ensure materials are used more efficiently and fully support legislation that builds a circular economy and reduces waste and have been working closely with both government and our members on policies to achieve this, there are items and instances where specific products are demanded by health and care sector procurement in dealing with our national response to crises such as the current coronavirus issue.
Single use items for food and drink, produced under strict food contact and safety regulations, are demanded by hospitals and care homes where the risk of cross infection is very high. Items such as sets of plastics cutlery that are wrapped and delivered in a totally hygienic and safe condition, are currently in huge demand, alongside single use cups, plates and bowls. Plastic straws are also in high demand in healthcare settings.
"It's important to for legislators to consider that we must have access to supplies of these items in any future situations. If the current proposed total bans were in place now these items would not be available from UK producers and severe delays would be incurred in securing supplies from overseas and in competition with other countries with the added risk that production facilities, quality standards certification and working conditions have not been checked at source."
---
04 May
14:58
European self-adhesive labelstock demand surges in Q1, mixed prospects in the face of COVID-19, according to FINAT.
The increase followed modest growth rates of 1.8% and 1.4% recorded in 2019 and 2018 respectively, although the second half of 2019 already indicated an upward trend with above 3% year-on-year increases. Inevitably though, the current and future quarter results are and will be severely impacted by the COVID-19 outbreak and subsequent lockdowns in countries around Europe since March, as short term demand for critical supplies to the food, pharmaceutical and medical markets surged and retail chains started stockpiling in anticipation of prolonged lockdown periods and consumer hoarding.
While demand in UK was hit by a significant decline in the months surrounding Brexit, Scandinavia showed a mixed picture, and demand growth in central Europe was slowed down by below-average but still robust growth in Germany, Southern European countries which were most severely hit by COVID-19 (with the exception of France) showed growth numbers in excess of 5%. Year-on-Year growth was strongest in Eastern Europe with leading markets showing annualized growth rates in excess of 10%.
Although the COVID-19 lockdowns only started in March, it can be assumed that their impact already came into force in February as customers (both for critical and non-critical goods) started stockpiling. In view of these numbers, it should be no surprise that lead times for self-adhesive materials, especially for non-critical goods have increased substantially.
---
12:45
As part of the worldwide Henkel global solidarity program, the company is donating €2 million to the WHO/UN COVID-19 Fund and selected aid organizations around the world as well as 5 million units of personal and household hygiene products.
Henkel also supports its industry partners. In the professional beauty sector, the closing of beauty salons due to the virus has left many without work. Henkel's Beauty Care Hair Professional business donated $200,000 to the Professional Beauty Association (PBA) COVID-19 relief fund to help licensed hair stylists who are unable to work and experiencing financial hardship.
---
12:13
Berry bpi, one of the UK's leading manufacturers of polythene film, is adapting its existing manufacturing facilities and investing in new equipment in order to provide localised production and supply of much needed PPE (personal protective equipment) for NHS workers.
It has made a substantial investment in the new equipment and technology in order to set up a highly efficient operation that can produce both style of aprons, which are manufactured in low-density polyethylene (LDPE), cost competitively. The ultimate aim is to establish a sustainable domestic supply route for these types of healthcare products.
"We have deliberately taken a long-term approach," explained Berry bpi chief executive Andrew Green. "We were able to call on our extensive resources and experience, as well as the flexibility and commitment of our workforce, to produce the aprons within an extremely fast turnaround to help make up shortfalls in the current supply chain.
"At the same time," he continued, "we intend to scale up production so that after the immediate needs of the coronavirus crisis, we can continue to offer a cost-effective local supply solution that will be able to meet as much as possible of UK demand."
---
12:00
DS Smith has become the latest partner to join the SalutetheNHS.org campaign effort – developing, producing and delivering 75, 000 boxes to ship personal care packs to frontline NHS staff over the course of the past week.
The boxes include personal care products donated by Unilever and will be delivered by Yodel to Government-designated COVID-19 hospitals and self-isolating frontline workers' homes.
As a global leader in e-commerce packaging, DS Smith adapted the packaging from its ePack range – an arm of the business devoted to providing bespoke, recyclable packaging for small ecommerce businesses. The items it produces can be turned around in days and focus on increasing the impact of the ultimate unboxing experience through new design and digital print, while reducing fibre and ensuring that it is recycled or reused in practise, not just in theory.
---
11:53
Reusable water bottles demand topples owing to production halts associated with COVID-19, concludes Fact.MR
With the ongoing restrictions on mass gatherings and large events due to COVID-19, there has been a bearish trend in the global demand for reusable water bottles. Manufacturers of reusable water bottles have narrowed down production due to the fall in purchase statistics of reusable water bottles as well as disrupting supply chains. At-home utilization of reusable water bottles remains consolidated, but out-of-home utilization in sports and travel related activities has almost come to a standstill which earlier generated the highest margins.
These insights are based on a report on the reusable water bottle market.
---
30 April
10:48
Join Packaging Europe for its first-ever live broadcast at 13:00 CET/12:00 UK today!
We will be hosting a discussion on packaging through the prism of COVID-19 with experts from Suez, Flexible Packaging Europe, and Dow.
The broadcast will be taking place over on our YouTube channel, and you can read more about the entire event here.
---
10:08
In the wake of the economic effects of COVID-19, the focus for manufacturers is on the immediate pressure on global supply chains, according to the 22nd edition of the EY Global Capital Confidence Barometer.
The economic shutdown seen in many parts of the world has increased the urgency of supply chain for manufacturers. The survey found that more than half of manufacturing business leaders (52%) are already taking steps to change their supply chains, while 45% are actively re-evaluating their processes.
COVID-19 is also shaping global manufacturing leaders' strategy when it comes to the management of people and processes. More than two-thirds (69%) are already taking steps to change the way they manage their workforce or are re-evaluating their current approach.
Meanwhile, the speed of automation and digital transformation in the sector is set to increase considerably, with more than two-thirds of manufacturers evaluating or already taking steps toward transformation on both fronts (78% and 67%, respectively).
Packaging Europe caught up with Michael Loughran, CTO, Rockwell Automation (UK & Ireland) and Adrian Reisch, partner and global leader, product lifecycle management at Ernst & Young to hear their thoughts on an uptake in digital transformation.
Adrian Reisch states that our environment has become increasingly uncertain during the COVID-19 crisis. He spotlights technology, globalization, demographics and resource security as the main factors which prompt companies to transform and improve operations, but these factors have all been hit by volatility, uncertainty, complexity and ambiguity.
Michael Loughran adds, "This could lead to a mindset change, whereby more project-driven companies and enterprises have a necessity to become leaner, more agile, and digital."
---
09:29
Greiner Assistec is now supplying a face covering for various lines of work – the Greiner Visor.
The plastic shield offers protection and reduces the risk of infection with COVID-19 in today's much-altered world of work. The visor is equally suitable for a company's own employees, as a giveaway with a practical benefit in the current situation, or as a sought-after donation in kind.
"In producing the Greiner Visor, the team at Greiner Assistec is taking advantage of our core area of expertise – processing plastics – to deliver a product we have pioneered ourselves. In this situation, we see this as both a challenge and our duty. We believe we can overcome the COVID-19 crisis by sticking together, which is why we're taking on a share of the responsibility for ensuring the safety of people in Europe. We applaud everyone who has a really tough job to do out there right now – whether in the health-care sector, in the police, or as part of the food supply chain," says Karl Berger, Vice President Greiner Assistec.
---
08:57
How is DS Smith coping with the effects of COVID-19? We recently spoke with Stefano Rossi, CEO of its Packaging Division, to find out.
Speaking on the potential effects of the pandemic, he said:
"This will likely result in a structural change in how people shop and live. As social distancing continues, e-commerce is likely to grow significantly – we are already seeing many of our customers pivot to selling online. Across the business, we are working closely with both SMEs and multi-nationals to design and develop packaging solutions for revised business models focused on home delivery."
The full interview can be read here.
---
29 April
10:01
Transcend Packaging, a company that usually supplies bio-degradable paper straws to McDonald's, has shifted its focus to making PPE visors for key workers in the UK.
Lorenzo Angelluci, CEO of Transcend Packaging said:
"We're delighted to have designed, produced and received our CE-marked, regulatory approval for a face shield that can be produced quickly, inexpensively and in large quantities.

"These face shields will help provide COVID-19 protection across Wales and beyond, protecting our brave NHS staff, care home workers, retail and restaurant staff and other frontline workers.

"Our goal is to get as many shields in the hands of key workers as possible and we should be able to produce between one and two million face shields a week as long as the need persists."
---
28 April
15:48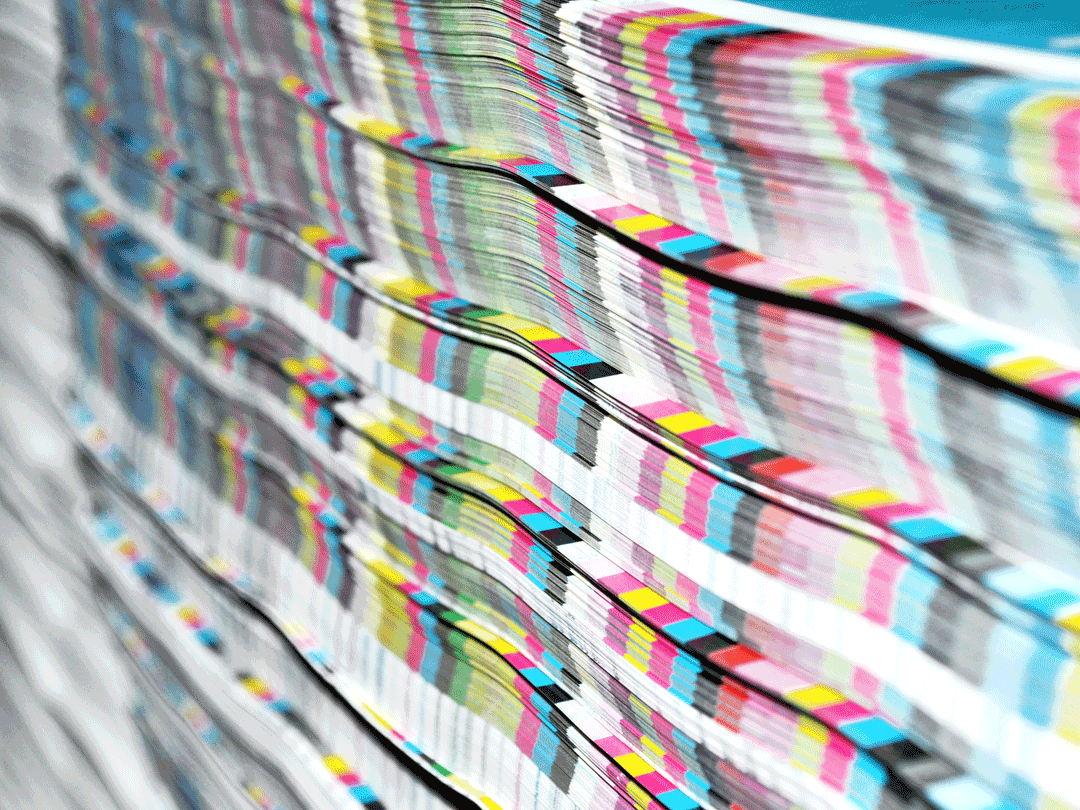 Heidelberg has released a report on the current state of the global print industry during the COVID-19 pandemic.
Among the key points made in the report is the claim that during the corona pandemic, print production in China fell by up to 80% compared to normal volumes, but recovered as the infection curve fell and is now back to last year's levels in both the commercial and the packaging/label segments.
According to the report, the packaging and label segments are very stable in the corona period, mainly due to the increasing demand for food and pharmaceutical packaging. Nevertheless, local supply problems such as the discontinuation of paper production in India are having a negative impact on this segment in some countries.
In terms of the wider perspective, the report says that while print production in all other countries was stable until mid-March 2020 and was above the level of previous years, the outbreak of the corona pandemic and the shutdown in the countries has led to a significant reduction in print volume worldwide, especially in the commercial market.
---
10:58
In common with many other manufacturing sectors the European aluminium foil sector saw a slowdown in demand for its products during 2019, particularly in domestic markets.
But the total tonnage delivered, 933,056t, represents only a small 1.0% drop compared to the record levels of 2018 (942,496t), according to the latest figures released by the European Aluminium Foil Association (EAFA).
Continuing the trend seen throughout the year, total deliveries to European customers declined 3.1% to 781,320 tonnes. Once again exports showed more resilience, ending 11.4% up at 151,736 tonnes overall. However Q4 figures, often a strong period in recent years, saw overseas demand down 16.7% (32,043t) with domestic orders flat at 185,953t, a fall of 2% on 2018.
"Given the continuing trade dispute between China and the USA, flat demand in Europe and now the disruption to global trade caused by the COVID-19 pandemic, we should be satisfied with such a small overall drop in demand," said Bruno Rea, EAFA President.
---
10:15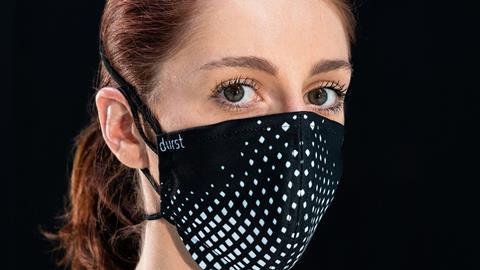 Durst, manufacturer of advanced digital printing and production technologies, is now producing "community masks" in its demo center at the Brixen headquarters in South Tyrol, Italy.
The masks are produced in the first step for employees of Durst Group and sister company Alupress and afterwards the production capacity will also be available for other companies. The know-how for the production of the "community masks" will be made available to interested print service providers worldwide through its branches.
"At the beginning of April, our printing technologies for the label and packaging industry were classified as systemically relevant and we were able to go back into partial operation," said Christoph Gamper, CEO and co-owner of Durst Group. "Now we will also use our textile printing and processing systems, which are located in the demo center for customer demonstrations, for the production of "community masks".
Durst explicitly points out that this is not a protective equipment in accordance with VO (E) 2016/425 or a medical device in accordance with Directive 93/42 / EEC.
---
27 April
11:50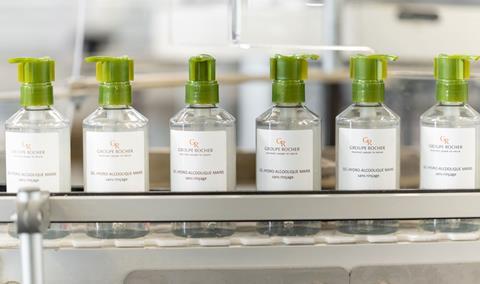 Aptar Beauty + Home, a leader in dispensing and packaging solutions for the global cosmetics industry, is mobilizing its resources in the fight against the coronavirus pandemic.
By moving promptly to reorganize its production priorities, Aptar was able to deliver essential supplies to customers as they began manufacturing health and safety products for first-line responders. Aptar's production capabilities meant it was able to respond to the urgent need for large quantities of essential items like pumps and closures for hand sanitizers.
For example, Aptar Italia produced GSA pumps for Spanish manufacturer Laboratorios Maverick, enabling it to speed up production of hand sanitizers for Spanish hospitals.
And bottles of hand sanitizer that were donated from the Groupe Rocher to the University Hospital (CHU) of Rennes were equipped with Aptar's GS lotion pump and transport safety clips.
---
24 April
14:21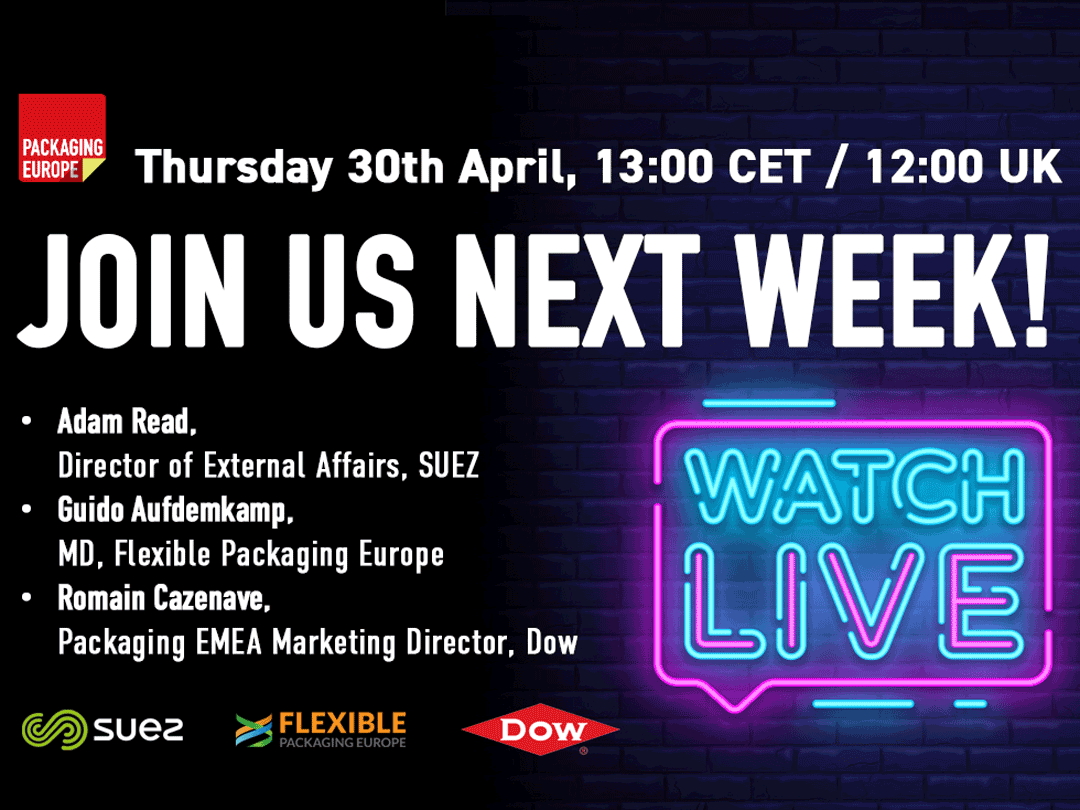 Join Packaging Europe for its first live broadcast discussing flexible packaging and sustainability through the prism of COVID-19.
Next Thursday the 30th at 13:00 CET/12:00 UK, we will be hosting:
Adam Read, Director of External Affairs, SUEZ
Guido Aufdemkamp, MD, Flexible Packaging Europe
Romain Cazenave, Packaging EMEA Marketing Director, Dow
The event will be taking place on our YouTube channel - don't forget to subscribe and turn notifications on so you don't miss it!
---
11:28
Libby Munford caught up with Jeevaraj Pillai, joint president - packaging & new product development from the UFlex headquarters in New Delhi, India, to hear how the global pandemic has affected them.
"Coronavirus is unique and everyone was unprepared. It would not be incorrect to state that 'co-existence' is the biggest lesson that each one of us should learn from the current pandemic, and also that 'global problems need global solutions'."
Read the full interview here.
---
23 April
13:40
Following extensive consultation with the industry AIPIA, the Active & Intelligent Packaging Industry Association has decided that the 2020 World Congress will be run as a virtual event, returning as a physical Congress in 2021. The date for AIPIA VC is September 10, 2020.
Making the announcement AIPIA's managing director Eef de Ferrante said, "We spoke to the industry's leading players across every product and service and it was absolutely clear this was the right decision at this time. The world may soon be recovering from the COVID-19 pandemic, but the effects on business activity will go on for some time. So we decided the Congress is just too important to be spoilt by these disruptions."
---
13:24
Ahlstrom-Munksjö signs 100 million face mask material contract with French Government Resilience program
During May, the company will produce material equivalent to 100 million face masks for civil servants in contact with the public such as police, prison administration and social workers as well as companies active in essential sectors e.g. food, energy, water and waste.
"The attainment of this long-term work for the selection of our products represents a moment of collective pride at Ahlstrom-Munksjö. Our Medical business serves the medical device market worldwide all year round, and our agility and ability to innovate makes us an ideal partner in critical situations," says Lionel Bonte, Vice President of Medical business at Ahlstrom-Munksjö.
---
13:14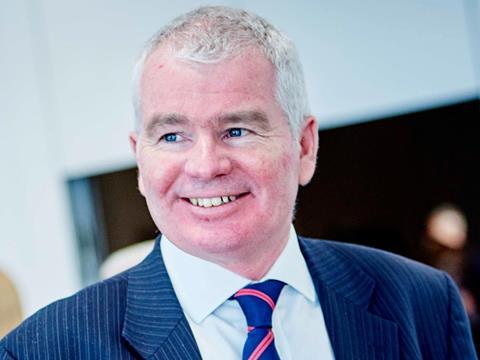 Rick Hindley, executive director at Alupro, explores the impact of COVID-19 on UK kerbside recycling collections and puts forward the importance of maintaining high reprocessing rates to create essential packaging materials.
Last week (14 April), the Association of Environment, Economy, Planning and Transport (ADEPT) published data investigating the impact of Covid-19 on local authority waste and recycling services. The findings, which prove hugely insightful reading, report that more than 90% of councils are continuing to run dry recycling collections as normal (or with only minor disruptions) – despite national staff absence rates of c.20%.
Andy Doran, senior manager (sustainability & recycling development) at Alupro member Novelis UK, commented: "As our automaker customers are severely impacted, we have temporarily stopped our assets serving that sector. On the other hand, our Warrington plant will continue to serve the beverage can market, which remains very much business as usual in the current climate."
---
09:11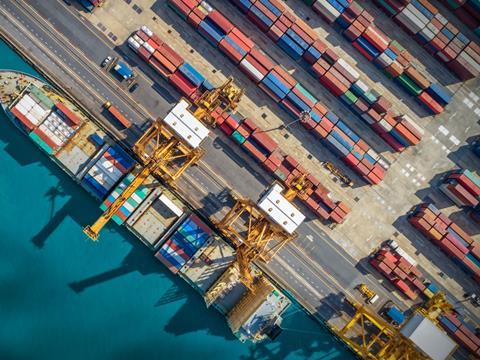 What might supply chains look like after COVID-19?
John Perry, managing director of supply chain and logistics consultancy SCALA, has looked at how the current pandemic might affect a key industry sector. He comments:
"For many, we are likely to see a re-assessment in supply chain strategies. Reliance upon global supply chains will reduce, particularly on single sourcing of components, raw materials and finished products. Subsequently, this could also potentially lead to more positive encouragement of domestic production, manufacturing and farming where possible."
---
22 April
14:19
Stuart Wilkinson, sales and marketing director from P Wilkinson Containers, manufacturers and stockists of metal and plastic containers, gives a birds eye view of the effects of the coronavirus on the market from a stockists' vantage point.
Read the full interview here.
---
14:09
In our latest article, Sumitomo Demag argues that like many manufacturing processes, injection moulding (IM) can benefit considerably from automation. This is, apparently, especially the case in the current climate where non-life-sustaining businesses are having to close their doors, workers are self-isolating, and supply chain complications and higher demand for medical and infection prevention parts are impacting planned production schedules.
The industry's ability to adapt is being thoroughly tested right now. Yet, production goes on. The company's UK managing director, Nigel Flowers comments:
"As an industry, we are united in our focus to stay operational, look after the welfare of our workforce and support the concerted efforts to produce life-sustaining healthcare and other products essential to everyday life. Automated systems and moulding processes will be integral to this effort."
---
11:30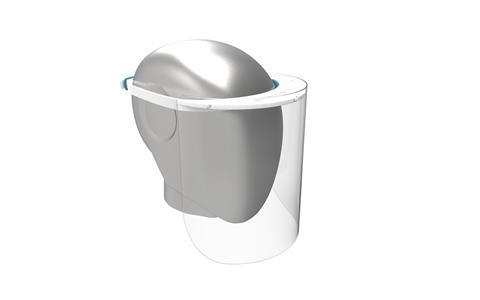 Global retail solutions provider Mainetti has responded to the COVID-19 pandemic and will begin manufacturing protective face shields for frontline medical and care services at its Scottish plant in Jedburgh.
Mainetti, who traditionally manufacture and recycle garment hangers and a wide range of packaging solutions, is now utilising its expertise and technological capabilities to re-engineer the business and produce these in demand items on an industrial scale. Orders for the face shields are being taken now for delivery at the beginning of next month (May).
Production will begin at 8,000 protective face shields a day, with 1000 being donated to the plants local hospital – Borders General Hospital in Melrose. Production can then be scaled up based on demand.
---
11:12
17 European companies within the MinebeaMitsumi Group, including three Minebea Intec locations in Germany, donate N95 protective masks to hospitals and care facilities.
MinebeaMitsumi President Yoshihisa Kainuma and Jörg Hoffmann, General Manager of Regional Affairs for Europe, have now initiated the distribution of a total of 17,000 N95 protective masks around the 17 European locations. "In the current situation, we see it as our responsibility to protect not only our own employees, but also the local communities and associations, and thus also the regional economy, as best we can," says Jörg Hoffmann.
As a subsidiary with three locations in Germany, the global supplier of industrial weighing and inspection technologies, Minebea Intec, will split its donation: "In Germany, we are represented in Hamburg, Aachen and Bovenden near Göttingen," explains Patrick Moll, director human resources at Minebea Intec. "Our protective masks will be distributed there to senior citizens' and nursing homes. Elderly people need special protection during this time. We are very glad to be able to contribute a small amount with our donation."
---
11:02
SATO, a global leader in the development of auto-ID and labelling solutions, has today announced its business operations are continuing as normal in light of the ongoing coronavirus situation, pledging its support to the quick service restaurant sector during this uncertain period.
The quick service restaurant industry, like many other public-facing businesses, has encountered considerable challenges over the past few weeks. Globally, many countries are now facing a nationwide lockdown, urging non-essential businesses to close amid the COVID-19 outbreak. Theoretically, this has meant that dine-in only restaurants have had no other option but to close. But many have met that challenge head-on with new take-out and delivery services to meet the social distancing requirements, as well as to support consumers isolated at home.
Switching business models from dine-in to take out or delivery services requires support from across the food industry supply chain to ensure products are delivered safely and on time. To do this, restaurants require access to hardware and software solutions that enable them to work on-the-go or from new locations. For example, using cloud-connected, easy-to-clean and portable label printers, including those that are operated with touch-screen technology, allows food service workers the ability to print accurate food labels from any location.
---
10.00
'An opportunity for us to re-evaluate our choices.' In the latest of our series looking into the effects of the COVID-19 pandemic on the packaging industry, a spokesperson from flexible packaging producer Hatzopoulos gave us an insight into how the company is navigating the crisis.
View the full interview here.
---
09:34
What short and long-term trends might emerge from the disruption of COVID-19 and how might it impact investment and M&A activity in the packaging sector?
Barry Sheehan, a Director of Arrowpoint Advisory, the lower mid-market financial advisory team of Rothschild & Co., comments:
"As we enter a period of heightened levels of uncertainly, investors may place greater value in businesses operating in more 'resilient' sectors, such as packaging. "
Read the full breakdown on the potential implications for sustainability, supply chains, eCommerce and M&A activity here.
---
21 April
14:29
Skymark, a leading independent manufacturer of flexible film packaging solutions supplying the hygiene, medical and food sectors, has developed protective aprons containing antimicrobial technology in response to the national call for help with the shortage of personal protection equipment for healthcare and key workers in the UK.
The company recently produced a trial batch of 25um blue embossed antimicrobial aprons for evaluation and having received positive feedback, the Skymark team is now manufacturing 100,000 of them in the next ten days.
Paul Glover, Skymark commercial technical director, said: "The combined creativity and innovation of our team has enabled us to take this project from idea to fruition, through our design and qualification process, within a few days."
"Our team understood the needs of the application, and quickly found ways to adapt our current production capability, to come up with the poncho style apron, designed with a tie back for ease of donning and doffing in high pressure environments."
---
14:01
In the latest of our interviews with members of the industry on the COVID-19 pandemic, we spoke with colour management specialists GMG Color.
Speaking on mitigating the effects of the lockdown, they told us:
"An added complication of coronavirus is the designers that packaging producers rely on may be working from home with limited access to resources, making correct colour management a potential challenge. That's why we've offered GMG ColorPlugin customers a free temporary license that they can use at home to get the benefits of this software when working within Photoshop at their home offices."
Click here to read the full interview.
---
13:16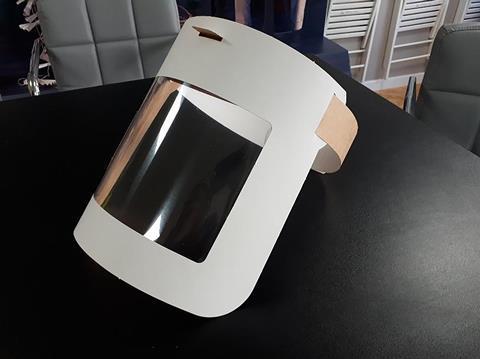 SIRANE is offering a range of products designed to help keep you safe during the global pandemic crisis – including much-needed facial visors/shields.
The face visors/face shields are constructed from water-resistant board, with a clear PP window, and can be supplied with an absorbent strip for added comfort.
Simon Balderson, Sirane MD, said: "These visors are a much-needed PPE product, vital in the fight against COVID-19 not just in hospitals but in care homes and other medical settings. People are also using them in other industries.
"We have stock waiting to be shipped out and can also supply custom printed with short lead times. We'll also supply small quantities for people visiting relatives etc."
---
11:33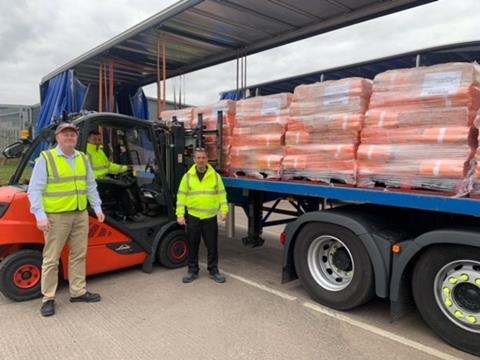 The Heanor factory of Berry bpi recycled products has made the first delivery of clinical waste sacks to the new NHS Nightingale Hospital in London.
Built over 10 days with the assistance of the UK Armed Forces, the temporary hospital, housed in the Excel Exhibition Centre, has the capacity to treat up to 4,000 patients affected by Covid-19.
"We have been working closely with the NHS at the highest level to ensure that we meet the increased demand for clinical waste bags," commented Berry bpi sales director Lorcan Mekitarian. "However, given the speed of development of the Nightingale Hospital, we were asked to deliver these sacks in less than 24 hours. I am deeply proud of the efforts from everyone at bpi and XPO who have helped us in meeting this challenge in very difficult circumstances."
---
11:04
As healthcare professionals and first responders have come under increasing strain due to the COVID-19 crisis, Novolex has retooled its manufacturing capabilities and repurposed its supply chains to develop products to protect them in North America.
After compressing what would typically be a six- to eight-month product development process into three weeks, Novolex is now ramping up its capabilities to produce up to 25,000 face shields and 100,000 medical isolation gowns per week.
"We've leveraged all of the company's manufacturing ingenuity to pivot from manufacturing to-go containers to producing medical supplies," said Galen Killam, a Wisconsin-based engineering manager for Novolex. "We're using facilities originally designed to produce food packaging such as tortilla bags to make protective gowns, and we're adapting muffin containers, reusable cutlery and plates to create face shields."
---
10:15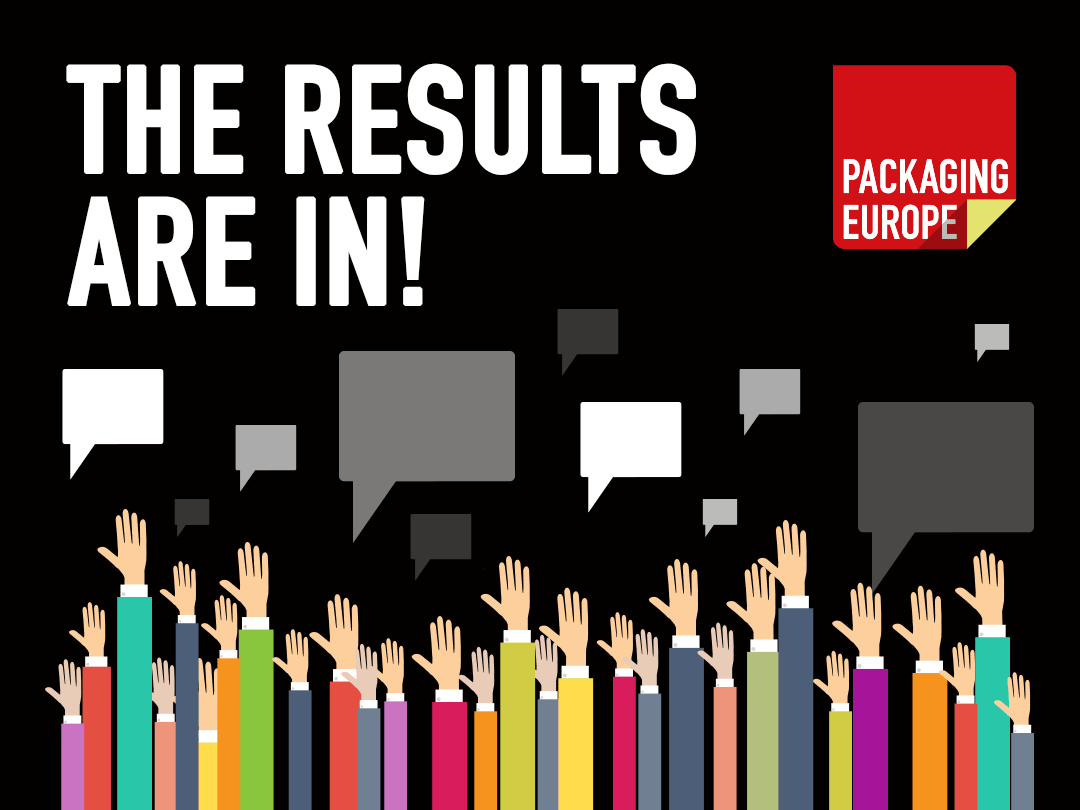 Packaging Europe has collated views from across the value chain on the current challenges and wider implications of the COVID-19 pandemic for packaging and FMCG. Answers flooded in from across Europe which shed light on the mindset and direction that the industry is taking as a whole.
Our summary of the results can be read here.
---
20 April
14:01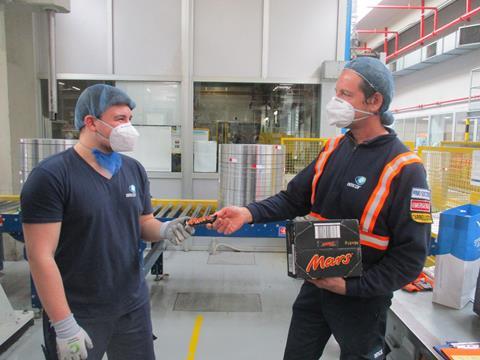 In a new series, Packaging Europe looks into the effects, both short and long term, of the COVID-19 pandemic on the packaging industry. Through talking to organisations of all sizes from across the value chain, we'll discover how the industry is dealing with this crisis and how it aims to come out stronger on the other side.
This time around, we put our questions to Melinda de Boer, director, external communications at Amcor. The full piece can be read here.
---
11:44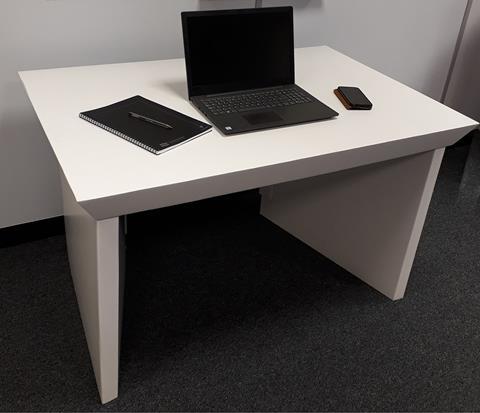 Weedon PSC, an independent producer of retail ready packaging and point of sale displays, is applying its skills to help the many employees and schoolchildren working from home during the coronavirus outbreak.
The company is manufacturing a small desk made from corrugated board which will fit into an alcove, against a wall or even in a large cupboard. The desk is supplied flat-packed and arrives as four pieces of super-strong corrugated board. It can be assembled easily with minimal gluing and stands 1200mm wide x 800mm deep x 695mm high.
As part of its contribution to the current situation, Weedon PSC is making these desks available at cost price.
---
11:21
Brett PA Lamont, senior business creator at OneCircle and Lightweight Containers (KeyKeg, UniKeg) argues the value of single-use plastics:
"There is no simple fix for COVID-19, there is no off-the-shelf vaccine, the world has never needed more ventilators than it does right now. It is the same for environmental challenges. Very often the solutions are not off-the-shelf, new technologies and the old need to be combined to create new solutions.
"If we are to secure a viable future for humanity, I strongly believe being prepared for the next pandemic will be on the agenda and within that strategy, I will be very surprised if single-use products will not form a part of those preparations. They are here to stay, they save lives."
---
10.30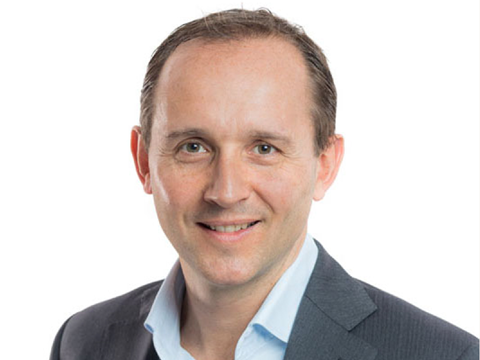 Tom Van Aken, CEO of Avantium, shares his personal perspective on the impact of COVID-19 on his company's operations:
"Like many of us, I have had to get used to home confinement to help contain the spread of COVID-19. I miss the water-cooler chats and face-to-face contact that you get in the office. And, no longer being able to jump on planes and trains to visit customers, partners, and investors is a challenge: I presented our full-year results for 2019 via video from home – it was a strange feeling!

"In other respects, we're able to continue business as usual. We have kept our three production sites running by adopting strict social distancing protocols.

"But working from home brings dividends elsewhere. Each day, we have lunch as a family and together we all talk about the things that are helping us get through this difficult period.

"We all need to find the silver lining of this extraordinary situation. Now more than ever, social connections are vital and that is why I am making it a priority to personally reach out to our employees, partners and customers as much as I can. I must do my part to ensure the well-being of Avantium's employees, our partners, and the wider communities in which we live and work."
---
10:11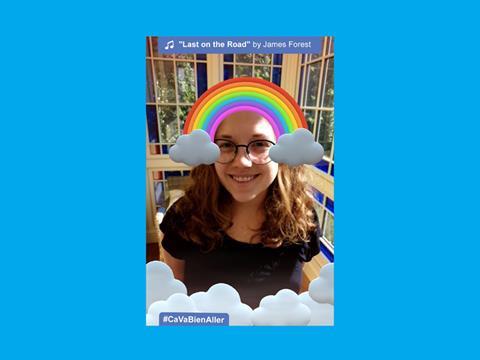 Solucan has partnered with microbreweries in an effort to emphasise solidarity and locally sourced products in a time of crisis through the use of augmented reality.
With the support of Zappar, an augmented reality platform and creative studio, and James Forest, a musician, Solucan will be launching the "Zappar Scan" #cavabienaller (#thingswillgetbetter) initiative. Canned editions from participating microbreweries will feature the #cavabienaller rainbow logo, where an interactive WebAR experience activates upon the scanning of a QR code.
According to the company, this initiative aims to add a splash of colour onto the grey canvas that this period of confinement represents. When scanned, a face filter appears where clouds gather around the participant's head, with rain and thunder. After a few seconds, the clouds dispel to reveal a rainbow shining over the user's head, representing how the situation will improve. Once a photo is taken, it can then be shared across social media and with friends and family.
---
09:51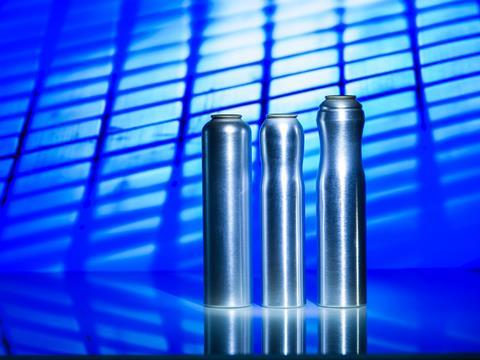 The closure of shops such as hairdressers and make-up parlours in the haircare and beauty sector has been reflected in the declining demand from numerous clients in the aerosol can industry and in their ordering behaviour.
Furthermore, uncertainty on the part of the general public, reduced working hours and job losses are also having an impact on consumer purchasing, according to AEROBAL. Panic buying of food, sanitising products, hand creams and soaps is being offset by cost-cutting measures for other products, such as cosmetics, which lose their fundamental importance for many consumers during times of crisis.
"Despite all the adversities caused by the crisis, though, the continued operation of food and chemists' shops and pharmacies coupled with the packaging industry being recognised as an important part of system-relevant supply chains means that, with a few exceptions in certain countries, the industry is far less affected by the cuts than other industrial sectors," says AEROBAL's president Leopold Werdich. "Certain market segments are even enjoying something of a temporary boom in demand."
The explosive increase in the production of disinfectants worldwide, for example, is also creating unexpected business opportunities for manufacturers of aluminium aerosol cans. The relevance of pharmaceutical products that are indispensable for the patients who use them, such as asthma sprays and other medical care products, really manifests itself during crises like the one at present.
---
09:42
Exploring the innovations and announcements scheduled for interpack
Here at Packaging Europe we've been adapting our digital strategy to keep information flowing and to keep the packaging value chain connected while face to face meetings are restricted. Dusseldorf's interpack fair was set to be this year's focal point for announcements, product launches and discussions around packaging innovation. The postponement leaves the industry with a severe information gap – which we plan to fill with a series of activities and live events providing comprehensive coverage of all the packaging news and views that will be coming out during the original interpack week.
---
17 April
13:24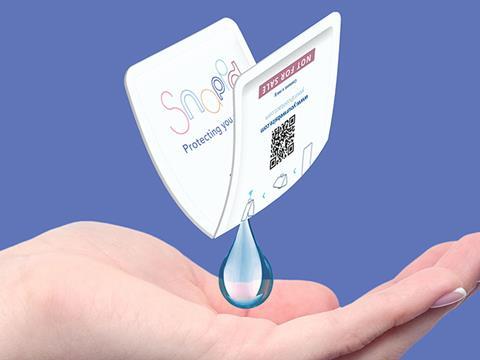 Lifestyle Packaging has announced Snappd – a unique one-hand dispensing mechanism for alcohol-based hand sanitiser.
The company says that many hand sanitiser dispensers on the market are plastic unit dose bottles which can be touched by several different people. This could unintentionally contribute to the spread of bacteria and viruses, such as COVID-19, in retail, office, transport, and healthcare environments.
Snappd avoids multiple contacts. The sachet can dispense a single dose of hand sanitiser gel when it is bent in half with one hand, keeping contact and cross-contamination to a minimum.
---
10:42
Due to the ongoing coronavirus pandemic and subsequent disruption to businesses, Defra's ban on plastic straws, stirrers and cotton buds is being delayed until October.
Due to the ongoing coronavirus pandemic and subsequent disruption to businesses, our ban on plastic straws, stirrers and cotton buds is being delayed until October. Read more here: https://t.co/Hq2uQnuxtp

— Defra UK (@DefraGovUK) April 16, 2020
---
10:21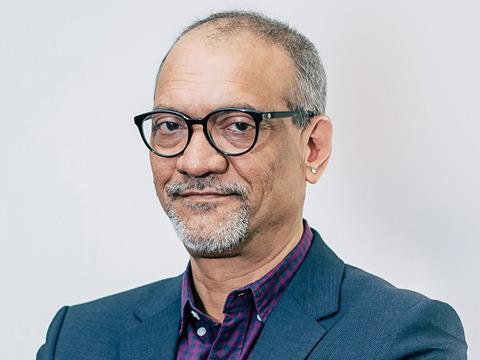 ACG continues production to meet mission-critical pharmaceutical requirements.
Despite widespread disruption, ACG says it is continuing production in its factories around the world, helping to keep supply chains running smoothly to meet mission-critical demands.
The company provides dosage capsules and high-barrier blister packaging films for all specifications, as well as advanced machinery and technical support for pharmaceutical facilities. All ACG Capsule and ACG Films & Foils factories around the globe are reportedly currently running at full capacity, and all orders are being fulfilled.
In lockdown countries, ACG continues to provide workers with ready-packed vegetables, groceries and sanitation kits to take home to their families. Meanwhile, for safer commuting between home and work, ACG has arranged special vehicles that are sanitized before and after every journey.
Mr. Sunil Jha, Group CHRO, said: "People are our first concern – our associates, suppliers, partners, customers, and end-users. All efforts at ACG are dedicated to helping make people, and the world, healthier. It may be our business, but right now it's also about so much more. We salute the spirit of our employees who are coming to work every day and doing their bit in fighting the COVID-19 virus. ACG stands with them."
---
16 April
12:32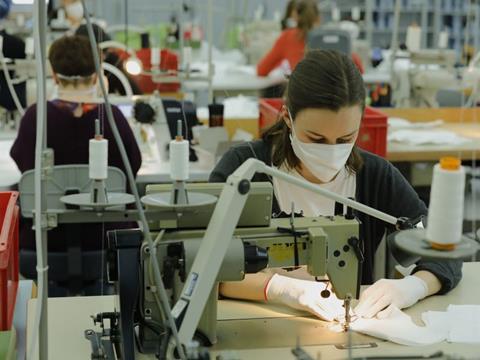 Plastic film manufacturer RKW, Sporlastic, a company specialized on the production of bandages and orthoses, the Gherzi Consulting Group, as well as other partners, have combined their expertise and capacities in the FIGHT consortium to jointly produce FFP-2 type protective masks.
RKW Group is participating in the production of FFP-2 protective masks with a laminate made of spunbonded nonvoven fabric from the Gronau site in Germany. In less than two weeks, the FIGHT consortium, in which the RKW Group is involved, succeeded in developing masks from first draft to certification and market readiness.
Production has been running at full speed for a few days now, with the aim of achieving a weekly capacity of around 750,000 masks. The RKW spunbonded nonwoven is processed in Gronau into a laminate with meltblown material that meets the high demands on the filter material for FFP-2 masks. It must capture at least 94 percent of the particles in the air down to a size of 0.6 nanometers - for comparison: the COVID-19-triggering coronavirus is bound in water droplets averaging around 1 nanometer in size. The first production batch will be delivered to the first client, the Ministry of Social Affairs and Integration of Germany's federal state of Baden-Württemberg. Further public sector clients are currently in negotiation with the consortium.
---
09:31
Huhtamaki has joined forces with the International Red Cross to provide COVID-19 emergency relief.
Huhtamaki has announced a donation of EUR 0.5 million in support of the International Federation of Red Cross and Red Crescent Societies' (IFRC) COVID-19 appeal. The funds will be channeled via Finnish Red Cross to go towards boosting emergency relief efforts in Asia and Europe and improving the lives of the world's most vulnerable people.
Huhtamaki has also asked management teams across its 81 global locations to reach out and see where they can lend a hand to the local community. For example, Huhtamaki has started to produce face shields for healthcare workers together with a local partner in Belfast, Northern Ireland. Initially, 4 million face shields will be produced per week for HSCNI, the publicly funded service which provides health and social care services in Northern Ireland. Huhtamaki is looking to ramp up production to 6 million per week and investigating whether the shields can be produced in other locations, too.
Huhtamaki is also donating its products to health care systems. For example over 6 million foodservice products to hospitals and nursing homes in Europe to ensure food hygiene and safety. The company also says that it is looking at other opportunities to help going forward.
---
15 April
13:45
Güneri Tugcu, digital innovation director at Schawk, makes the case for the increased use of connected packaging during the ongoing crisis.
"Every crisis is also a new opportunity. I believe the fact that people are pushed to keep their shopping trips quick means that the point-of-sale currently has ceased to exist. Packaging gains more attention and has a lot more value than before. The industry has been preaching this for quite a long time, and connected packaging is an ideal tool for brand owners and retailers now. As everybody is promoting and pushing for cashless and digital payments, how come we still don't use connected packages and products to the same degree?

"Why would I ask consumers to go out, risk their health and have more people on the streets and in the stores while a connected package could not only entertain and educate my consumers but also connect through multi-channel to my online shop and reorder automatically when it is empty? The tools are there, the industry is ready, and the processes are fast and easy to implement, even the costs are quite scalable. It could offer consumers and brands a chance to connect on a new and strong level."
---
13:10
Ahlstrom-Munksjö has expanded its production capacity for face mask materials.
At the beginning of March, the company began producing face mask materials on a fine fibre line normally used for industrial filtration materials at its Turin plant in Italy.
Now, Ahlstrom-Munksjö is further expanding the production of face mask materials to a line normally used for the same purpose at its Tampere plant in Finland. Considering the ongoing production, the company says that its new plant can deliver fabrics for around 10 million face masks per month on short notice.
---
09:55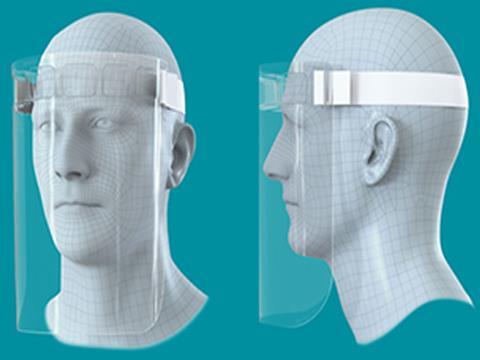 Thermoformed packaging designer and manufacturer Macpac Ltd, has designed and produced a PPE Visor for critical care workers requiring vital protection to combat COVID-19.
The Visor has already been approved by the MHRA (Medicines & Healthcare Products Regulatory Agency) on device compliance and is made from 100% recyclable material.
Graham Kershaw, managing director of Macpac, commented:
"Manufactured using high clarity recycled PET material that is 100% recyclable, this product offers a cost-effective, quick to market option that will help to fight COVID-19 and save lives. We are all trying to do our bit, and we are doing this as a strictly non-profit exercise."
---
14 April
16:03
European Plastics Converters (EuPC) has sent an open letter to the EU Commission advocating for the postponement of the Single-Use Plastic Directive.
In the view of EuPC, the directive was driven by "political" motivations, rather than practical ones:
"The EU Commission DID NOT TAKE into account the hygienic consequences of banning or reducing Single-Use Plastics… We are, and will be, in a completely different world where hygiene and consumer health will be the number one priority for all of us."
EuPC concludes the letter by asking the EU Commission to postpone the deadline for the implementation of the SUP Directive for at least an additional year at a national level and to lift all bans on some single-use plastics items.
This postponement, the organisation says, will give the industry more time to focus on more urgent measures in the fight against COVID-19 by distributing SUP in emergency situations.
---
14:03
Walki, a producer of multi-layer laminates and protective packaging materials, has developed a high-performance protective material for single-use hospital aprons.
The material, called WalkiApron 45, is a high-performance extrusion coated polypropylene non-woven suitable for medical applications.
According to Bart Vansteenkiste, Business Development Manager Engineered materials at Walki:
"Our new product meets all the requirements: it's flexible and highly tear-resistant with good barrier properties against water."
Speaking on the future of the product, he added:
"Currently the WalkiApron 45 is in the process of being certified and we expect to have the feedback within a week", says Vansteenkiste.
---
10:59
Emma Schlotthauer, Chief Marketing Officer at Miraclon, talks about how the company, and flexo print businesses in general, are weathering the pandemic storm.
Our products – flexographic plates and equipment – enable our customers to fulfil what is classified in this time as 'essential business', and includes printed packaging for food, beverage, healthcare and other consumer products. They are busier than ever to fulfil demand and we're working closely with them to ensure consistent supply in the weeks and months to come.
Our customers are all in the packaging printing business. They are an essential component of the consumer goods supply chain and are working hard to keep up with demand for food, beverage and healthcare labels and packaging while maximizing the safety of their own personnel. With the need to segregate production crews, run very separate shifts and, in many cases, increase output levels, those companies that have made significant investments in standardized operating procedures and print processes that require minimal intervention and deliver the highest yields are best positioned. Now, more than ever, the shift that we've seen over the past ten years in flexo from a 'craft' to a true manufacturing process is paying real dividends – and we're more committed than ever to supporting the users of our KODAK FLEXCEL Solutions as they continue that journey.
---
09:38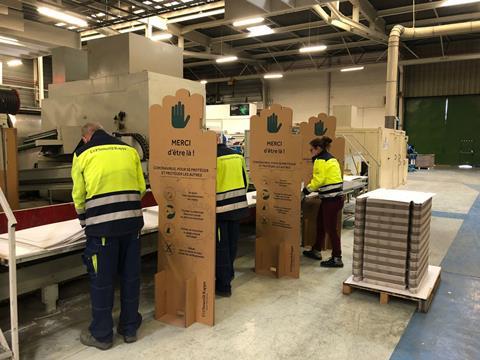 Smurfit Kappa has launched a new "Design for Help" portfolio of products with the aim of helping to alleviate some of the challenges being experienced during the COVID-19 pandemic.
One of the products, a corrugated workplace divider, is now reportedly being sought after for use in many other locations and workplaces, including a designated emergency area within the Hospital Complex of Navarra in Spain where they are used to separate patients' beds for hygiene and privacy.
Arco Berkenbosch, Smurfit Kappa VP of Innovation & Development, said: "We are all seeing the media reports about various product shortages and the need for a rapid response.
"I'm very proud of our designers who were so quick to rise to the challenge of creating a suite of simple but effective products which are clear proof that corrugated is the ultimate single-use hygienic material. The designs are all freely available for all and we will continue to add other useful solutions to our 'Design for Help' portfolio in the coming weeks."
---
08 April
15:45
In China, the biotech company CanSino is working together with the military medical department to develop a vaccine against the COVID-19 virus.
The researchers are supported by products from Minebea Intec: These play an important role in the manufacturing process and ensure that high-precision weighing and dosing is possible.
CanSino previously relied on Minebea Intec in 2014, when it developed a vaccine against Ebola.
The Tianjin-based company is one of 41 companies worldwide working on a vaccine against the virus. CanSino was one of the first institutions to start working on a vaccination against COVID-19 and just recently secured permission from the Chinese government to start tests with humans in a clinical trial.
Prior to this, Minebea Intec's products ensured reliable weighing results, precise dosing and rapid transmission of the measured data during the production of the first substances.
---
14:28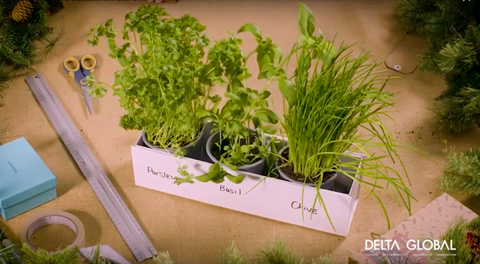 With restrictions on shopping habits set to essential items only in a number of countries, hyper-consumerism has started to slow.
Robert Lockyer, owner of luxury packaging provider Delta Global, stresses that as a result, consumers are now coming to realise the worth of their old goods.
"With high streets closed and many of us spending our time working from home or self-isolating, online shopping prevails. Deliveries typically arrive in cardboard boxes or polythene bags that would usually end up in the bin.
"Imagine what you might do with an old wine gift box or even a shoe box - why not get green-fingered and turn it into a windowsill herb garden? You can even transform those non-recyclable bags into a waterproof liner - all you need is some creativity, the soil from your garden and some seeds."
And it's not just exterior packaging that can be recycled. Glass objects such as cosmetics and perfume bottles can make stylish home-made reed diffusers and vases.
---
13:15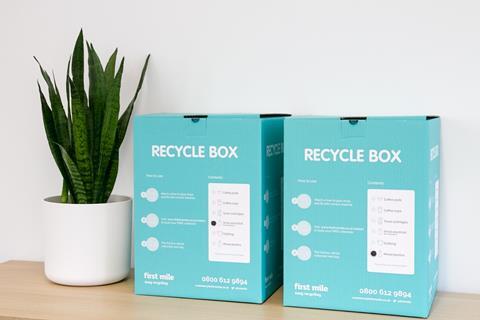 Delphis Eco, a leading eco-friendly plant-based chemical company, and leading recycling company, First Mile, are calling on homes throughout the UK to recycle all of their plastic bottle closures - such as trigger sprays, hand soap pumps and flip top caps - via a free RecycleBox courier collection.
China and Northern Italy are the two main manufacturers of plastic bottle closures for cleaning and personal care products. As a result of COVID-19, there is now a global shortage of pretty much all bottle closures, including trigger sprays, hand soap pumps, and spray pumps. This shortage is causing issues in getting anti-bacterial hand soap and sanitisers to those that need them the most.
In response, Delphis Eco and First Mile are asking UK households to collect and give a quick-rinse to all of their empty plastic personal care and cleaning bottles and closures of any size or brand, place them in an empty cardboard box and book a free collection . First Mile will then sort and clean items before returning them to Delphis to be refilled and reused.
---
12.25
Dr. Adam Read, external affairs director at CEFLEX member SUEZ, talks to us about the challenges of operating waste and recycling collections during the Coronavirus pandemic.
SUEZ is maintaining municipal services as best we can, where we are working for local authorities. Collection, treatment services and disposal are currently running pretty much as close to close to full capacity as possible. Some of the ancillary, marginal services such as green waste or food waste or bulky waste collection has stopped, as well as most of our commercial collections, as many businesses are closed or working from home.
---
09:44
Following the news that Reifenhäuser Reicofil has converted two of its test plants to produce components for face masks, the company has now announced that it has found a customer for these components.
However, in order to actually solve the wider problem of PPE shortages, the company argues that Europe needs its own industrial production sites with closed European supply chains and decisive political action. In its view, the aim must be to supply Europe with protective material independently and competitively, both now and in the long term.
Bernd Reifenhäuser, CEO of the Reifenhäuser Group, says:
"We need a strategic production reserve for medical protective clothing in Europe. We have to quickly build up the machine capacity for the industrial production of masks in high volumes, but at the same time, the corresponding capacities for the production of the necessary high-quality nonwovens in Europe must be created. Otherwise, our dependence will remain at a crucial point in the supply chain. Other nations have recognized this, in some cases much earlier, and have already ordered equipment".
---
07 April
15:24
EngView has takеn steps to help its customers: packaging houses, display producers, and diemakers transition their employees to work remotely without sacrificing quality or efficiency.
The company is giving its customers free home-office editions of the EngView Package & Display Designer Suite for the duration of the COVID-19 restriction period. With the free software, EngView will help structural and graphic designers, diemakers, and other packaging professionals maintain high productivity while working from their homes.
---
14:20
Dominique Alhäuser, head of communication at CEFLEX member Windmöller & Hölscher KG, shares her company's industry outlook during the corona crisis.
"Packaging for food and medical supplies is very important for our safety - that fact has become more clear during the corona pandemic, and has changed public opinion of flexible packaging. We are convinced that this will permanently impact the view on packaging and therefore increase the demand for flexible packaging. The need to quickly support our customers and their production during this extraordinary time is top-of-mind for all of us in the worldwide W&H community. That leads to new ideas and to a quick implementation of these ideas in the market. For example, new digital solutions like our Visual Assistance Services or Digital Training, which would normally take some time to get tested and to gain acceptance in the market are now being used as a quick solution, by more customers and for bigger tasks than we thought possible before. What counts is to create solutions together and keep the production going.

"With regards to CEFLEX, I foresee challenges due to shifting priorities and restrictions, but on the other hand, projects might even benefit from the new mindset that is more open to new solutions and the growing feeling of community."
---
13:34
NiceLabel announces free label cloud solution for those fighting COVID-19
Label design and management software provider, NiceLabel has announced it will provide free label cloud software to organisations that have joined the fight against COVID-19.
This non-profit-based initiative offers free subscriptions of NiceLabel's cloud-based solution and technical consulting services in a bid to help organisations get vital deliveries of medical equipment and supplies (such as respirators, disinfectants and masks) to those in need as quickly as possible. The cloud solution aims to help manufacturers and food producers to speed up supply and ensure their equipment and products arrive on the frontline without delay.
---
11:09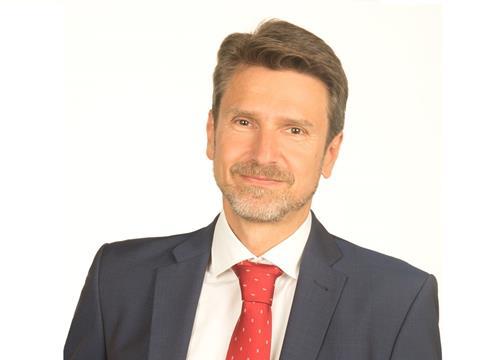 President of Pro Carton, Horst Bittermann gives a statement on supply chain management and logistics:
"There will inevitably be challenges ahead. To ensure wide availability of goods, the supply chain needs to work smoothly from its start right through to the consumer's home. For us that means having sufficient raw material, both virgin and recycled fibre. It is essential that the supply of wood pulp is maintained and equally that paper based packaging and other paper products are sent for recycling (with separate collection where this is practised). It is imperative that local Governments and Councils maintain the operation of these recycling systems to guarantee that sufficient recycled paper fibre is available.
"The haulage industry is under pressure to supply the numbers of drivers, vehicles and containers that are required. This is likely to be even more of a problem after the Easter break when some drivers may be required to quarantine before returning to their duties. The EU Commission has recognised the important role that the packaging industry plays in the supply chain of essential goods and has opened up their "green lanes" with the aim of ensuring good transport flow throughout Europe."
---
10:50
Tetra Laval Group is donating € 10 Mio towards COVID-19 relief efforts.
To support the global response to this crisis, the Tetra Laval Group will donate € 10 Mio to various voluntary organisations supporting the health care systems across the countries that it operates in.
While maintaining important measures to ensure the health and safety of its employees, the Tetra Laval Group which comprises Tetra Pak, Sidel and DeLaval, is fully committed to play its part in ensuring uninterrupted food supplies during these difficult times.
---
06 April
11:47
FINAT Managing Director Jules Lejeune gives an update on the self-adhesive labels market and short run packaging:
"Several countries have explicitly or implicitly declared labels and packaging as essential part of the critical infrastructure for the food and medical supply chain. We also welcome the EU Commission's new 'Guidelines for Border Management', implementing Green Lanes for essential freight transport. We however look forward to even more concerted measures on European level to contain the economic impact of this crisis. In Europe, governments, industries and workers alike, we are all in this together.
"The European label and narrow-web industry is strongly committed to play its part in the critical infrastructure. Presently, however, the European label value chain is facing considerable challenges, as businesses are struggling to keep up with excessive short term demand due to hoarding, while at the same time, companies are coping with labour shortages and restrictions on the availability of critical raw materials and chemicals in the manufacturing process."
---
11:25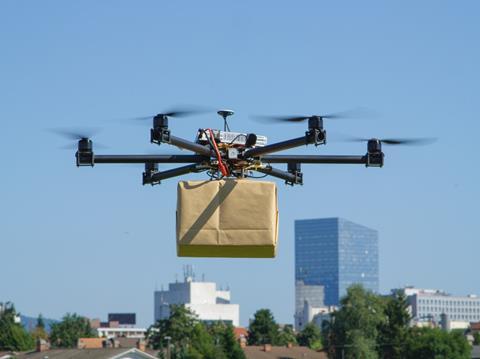 The coronavirus outbreak has highlighted use cases for mobile robotics to successfully disinfect, monitor, surveille, and handle and deliver materials.
These proven use cases will propel the overall mobile robotics market to US$23 billion by 2021, states global tech market advisory firm, ABI Research.
"Crises shift perceptions on what is possible regarding investment and transformative action on the part of both private and government actors. By the time the COVID-19 pandemic has passed, robots will be mainstreamed across a range of applications and markets," says Rian Whitton, senior analyst at ABI Research.
In the short term, to enforce quarantine mandates, governments will need to increase their security apparatuses, as well as the productivity of their medical agencies. Robots will be key to achieving that through disinfection, monitoring, and surveillance.
Furthermore, the shutting down of households and even ships represents a chance for robot delivery companies (for both land and air) to display their worth. The drone delivery market could take its experience with transporting supplies in the developing world and scale up their operations in the most affected countries.
---
10:59
Simon Ellin, the Recycling Association's chief executive has recently raised concerns over lack of fibre to make cardboard boxes as many councils across the UK suspend their recycling facilities due to COVID-19.
Cardboard has recently seen a spike in demand in light of the recent government lockdown, making it a key product in the supply chain for food and pharmaceuticals.
Jochen Behr, Head of Recycling at DS Smith has reacted to this warning:
"DS Smith is not currently experiencing any significant disruption to its recycling and paper-making operations following the outbreak of the coronavirus. We have robust plans in place to deal with an escalation of this issue and will continue to keep our people and customers informed of any developments
"We operate the largest mill for recycled papers in the UK in Kemsley, Kent and we continue to see strong supply from the retail sector. In particular, we are seeing a spike in material delivered from the grocery retail sector, driven by increased consumer demand during this crisis. Going forward, we are planning for a decline in material coming directly from certain manufacturing sectors, but we expect this to be offset by the retailers.
"We are working closely with local authorities and encouraging them to maintain collections to support the supply of essential raw materials which underpins the critical work of the paper and packaging industry in keeping essential goods moving. We are not, at this stage, being impacted by a decline in collections, but we are monitoring the situation closely with both customers and industry bodies."
---
03 April
14:00
As part of a serious journalistic investigation, we hope to determine who has the cutest pet and resolve once and for all whether the packaging value chain is more into dogs or cats. #PackagingPets
---
13:50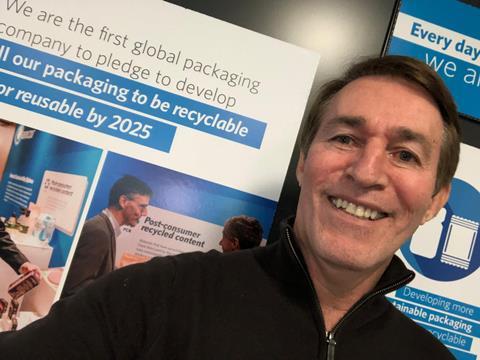 Amcor CCO Michael Zacka is working in the company's Zurich HQ out of solidarity with production staff who are keeping vital supply chains working during the pandemic.
He shares his perspectives on the challenges and implications of the pandemic and lockdown.
"From our global perspective, we see collaboration reaching new heights. Amcor teams in more than 40 countries are responding to the challenge and helping our customers meet demands from consumers. We have put in place a host of measures to protect our people, our customers, and our business partners so that, together, we continue to deliver while also staying safe."
Read Michael Zacka's full comments here.
---
12:14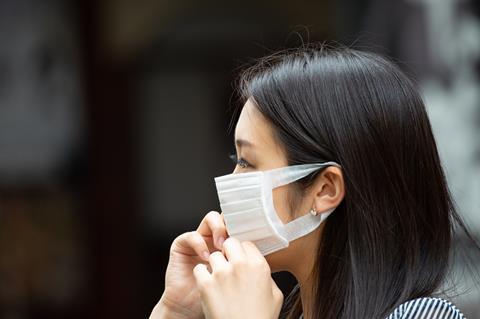 Mondi adapts production line in Germany to make much-needed face mask components:
Mondi's Personal Care Components team has found a way to convert a production line at its Gronau plant in Germany to manufacture soft, elastic straps which are now being used for face masks and used by medical professionals and consumers globally.
The plant was able to quickly adapt one of its manufacturing lines to produce a three-layer, laminated strap that binds a stretchable plastic film between layers of soft, nonwoven material. The straps, which Mondi supplies to its mask-making customers on a reel, are then cut and attached to each side of a mask, which can loop comfortably over the user's ears to hold the mask in place.
This elastic material replaces a rubberised band that holds the mask to the face, thereby increasing operational speed of the machines in comparison to rubber which is slower.
"Mondi Gronau is working to provide straps that will fit more than one billion nonwoven face masks. As there is increasing demand for such types of face masks, we are building up our capability to meet this demand. By producing this soft elastic strap, we are able to produce more volume to meet growing demand," says Dr. Michael Trinkaus, director of R&D and application engineering for Mondi's Personal Care Components division.
---
02 April
10:22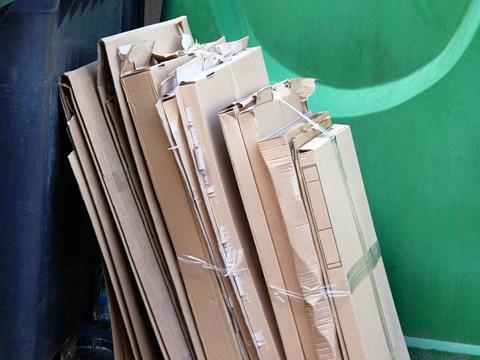 Industry bodies from across the packaging value chain are warning of a shortage of cardboard and paperboard, due to decreased recycling collection rates during the coronavirus crisis.
According to Jori Ringman, Director-General of Cepi:
"Recently, individual cities in some Member States have announced that they might have to reduce separate collections or even close sorting centres due to the current COVID-19 crisis, especially in relation to health and hygiene concerns for workers.

"If we fully understand the concerns for worker safety, we have warned authorities of the risk of stopping separate collection of paper for recycling from households and supermarkets, as recycled fibres are an essential part of our supply chain."
Simon Ellin, Chief Executive of The Recycling Association, commented:
"Our members are hearing reports from all corners of the world that essential cardboard, paper, glass, metal cans, and plastics are in very strong demand. We've got to keep our supply chains open to ensure food and medical supplies can reach those who need it."
David Nicklin, managing director at Nicklin Transit Packaging, the UK's largest independent packaging supplier, said:
"Manufacturers are working hard to meet customer demand but are inevitably starting to prioritise orders from critical sectors like food and drink, pharmaceuticals and medical technologies. These are hugely challenging circumstances but through collaborative working and innovation, packaging manufacturers have a pivotal role to play in ensuring critical goods and supplies continue to get where they are needed most."
---
01 April
09:58
The aluminium packaging sector for both food and pharmaceutical products is experiencing a special development, according to an ad hoc survey conducted by Gesamtverband der Aluminiumindustrie.
Fifty per cent of the companies surveyed are reporting increases in orders and call-offs while the other half is anticipating stable demand. "It is crucial now to maintain the supply chains in their entirety," says Marius Baader, executive director of GDA. "These highly relevant chains will cease to function without metal production, the manufacture of semi-finished products and recycling, including the recycling of process scrap."
In comparison, 80 per cent of the companies questioned said that new orders and call-off figures from the automotive industry had declined sharply and had even come to a complete standstill in some cases.
---
08:49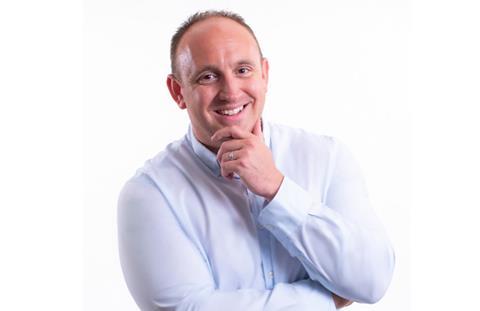 Tri-Star managing director Alex Noake looks at the effects of the coronavirus on the food service packaging industry, highlighting that the agenda has shifted from sustainability to endurance:
"It's fascinating watching the agenda change so fast. Suddenly disposable single-use plastic is in demand again and with a focus on hygiene, there is an expectation for food to be wrapped and even double-wrapped.
"Some product lines are in more demand than others and some market sectors have swapped around. For instance, cutlery and food service packs which used to go to the airline industry are now going into the healthcare sector.
"Sustainability issues have quite naturally lost their top slot on the agenda, in favour or business durability, but we are not going to let the importance of environmental sustainability become lost through this crisis. Indeed, with more packaging going into people's homes, our messages around recycling and home-compostables will continue.
"Also, as a result of coronavirus, everyone is going to become increasingly hygiene-aware. And this isn't just for months. People will remember COVID-19 for years. They will be precious about it for probably a generation. That's going to drive increased use of chemicals, hand sanitisers, and cloths. So there is a great opportunity to stock core ranges, but also to develop niche ranges to fit in with eco-brands. Let's have eco- hand sanitisers, eco- cloths and all manner of eco products."
---
31 March
10:36
Siegwerk, one of the leading global providers of printing inks for packaging applications and labels, will implement price surcharges for solvent-based packaging inks and varnishes in EMEA with immediate effect, whilst Flint Group Packaging Inks Europe has also announced a solvent surcharge across all solvent-based inks and coatings.
Siegwerk states that demand for these products, in particular ethanol, continues to outstrip supply which has led to reduced global availability and rapid price increases. In addition, due to the industry shutdowns in China and India, disruptions to freight and logistics, and many other isolated supply disruptions, Siegwerk is not always able to avoid price increases without increased risk of supply disruption.
The progressively worsening global economic situation caused by the current coronavirus pandemic is placing untenable pressure on the supply chain for packaging inks and coatings, according to Flint Group. Supply across a number of raw material categories, notably solvents, is tightening and costs are rising quickly as the market becomes more constrained. Additionally, freight constraints are resulting in higher costs across all transportation modes.
Flint Group is also witnessing increasing rates of absenteeism and sickness at all sites and disruptions throughout supply chains have meant that the standardisation of production lines has become necessary; in some cases, customers may need to accept alternative products to ensure the continuity of supply.
---
30 March
12:49
Packaging Europe is collating views from across the value chain on the current challenges and wider implications of the COVID-19 pandemic for packaging and FMCG - and we'd be very grateful if you could spend 3-4 minutes completing our survey to help paint this picture. The results of the survey will be freely shared in due course by Packaging Europe.
---
12.25
DS Smith has developed boxes for safer delivery during COVID-19
Stefano Rossi, CEO of Packaging at DS Smith said: "We were approached by several of our food supply customers to design a new packaging solution that would maximise efficiency and provide everyday essentials to many of society's most vulnerable.
"We worked very closely with our customers to design and produce a solution which allows for a 'stack, drop and go' approach that is more time efficient, more hygienic and frees up time for more deliveries. Our sustainably designed solution is also fully recyclable at home.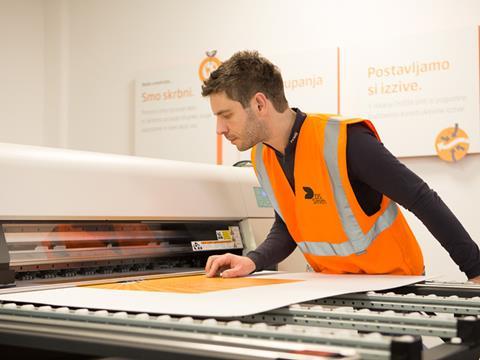 ---
10:26
The FDA has published guidelines on food safety and coronavirus, stating:
Currently there is no evidence of food or food packaging being associated with transmission of COVID-19.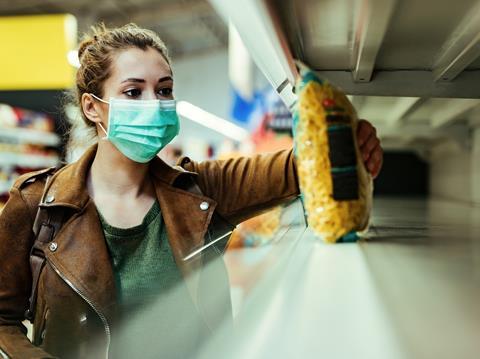 It may be possible that a person can get COVID-19 by touching a surface or object that has the virus on it and then touching their mouth, nose, or possibly their eyes, but this is not thought to be the main way the virus spreads.
CDC notes that in general, because of poor survivability of these coronaviruses on surfaces, there is likely very low risk of spread from food products or packaging that are shipped over a period of days or weeks at ambient, refrigerated, or frozen temperatures. It is more likely that a person will be exposed by person-to-person transmission involving close contact with someone who is ill or shedding the virus.
This news comes amidst rising anxiety amongst consumers:
I read this article that made me even more paranoid that said we should be washing our food packaging. Are people catching it from food packaging? I don't know if I have it in me to wash my peanut butter jars.

— Matt Haig (@matthaig1) March 27, 2020
---
09:56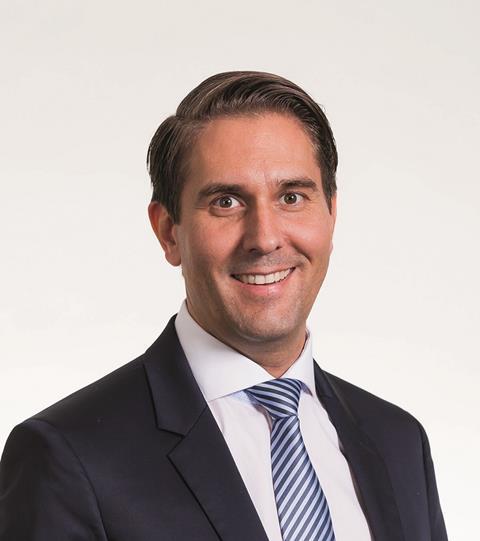 Timo Kollmann, sales director, Hugo Beck shares tips on how best to stay in communication with customers:
"We are developing plans to use our demo centre in Dettingen to facilitate live-stream demonstrations of our machinery. This will allow us to present our latest solutions to customers, which previously we would have shown them at interpack and drupa this year.
"Importantly, and thanks to Industry 4.0 and our remote servicing capability, we are also able to stay in contact with most of our customers worldwide, providing support to their machines without the need to travel. This feature was rolled out, initially on our servo-driven machines, some five years ago and ensures we are able to deliver remote support whenever customers need it. And where this is not possible, our onsite service cases outside Germany are being handled by our local representatives."
---
27 March
12.31
We spoke to Tim Evans, CEO and co-founder of Quadpack and found out how the company is dealing with the coronavirus crisis.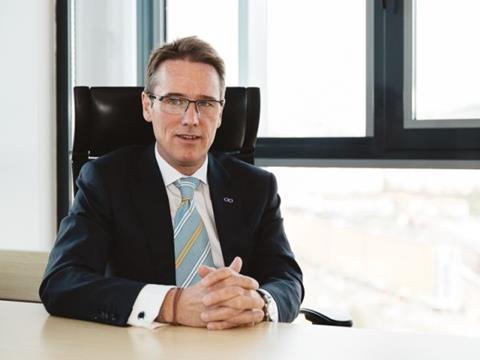 Have production and the supply chain been affected, or do you expect it to be?
"Our factories in Spain and Germany are operating at 86 per cent capacity. Safety measures are causing some delays, but nothing significant. Our suppliers in Asia and the Americas remain operational, although there are delays in delivery of on average 15 days."
What measures are you taking to ensure you meet these challenges?
"In our factories, we have extra safety measures such as taking workers' temperatures on arrival, compulsory masks and gloves, working at a distance and disinfecting equipment between shifts. In these uncertain times, it is vital to stay open and transparent. We are communicating our operational status in real time via a new COVID-19 dashboard on our website."
How do you see coronavirus impacting more generally on packaging / FMCG, and do you have any suggestions as to how the industry can mitigate these impacts?
"The packaging industry is having to be creative in finding solutions to keep operational and meet clients' needs. A flexible business model helps, to offer different solutions and spread risk. The pandemic has brought an uplift to some areas, too. Pharma and OTC packaging are experiencing a boom. Ditto stockists and e-commerce operations."
Are there any broader lessons about packaging that industry – or society – should draw from the pandemic?
"This situation is showing just how much a business relies on its people. The creativity, empathy, patience and collaboration I have seen the past few weeks has been impressive and uplifting."
---
10:40
EU confirms use of priority lanes for transportation of packaging materials:
Following calls from the packaging industry, the European Commission has confirmed that the transportation of packaging materials for essential industries such as food and pharmaceuticals will be able to use its "green lanes" – essentially fast-tracking the movement of materials.
---
10:17
We caught up with Jean-Marc Galvez, president of Berry Global's Consumer Packaging International division to ask him some key questions.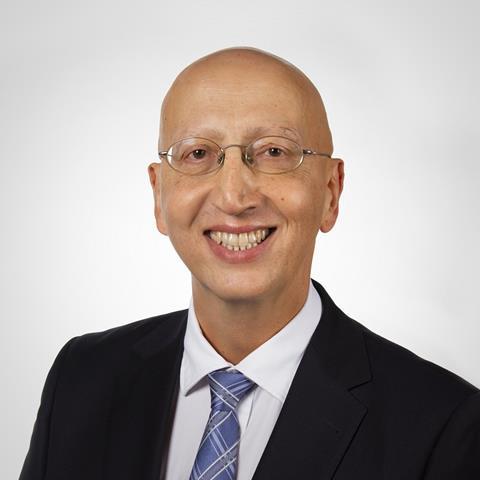 Jean-Marc Galvez
How has corona impacted your business?
"The coronavirus has led to a significant increase in demand for a wide range of our products. To meet this need, and as a world leader of packaging and nonwoven materials, we have prioritised the production of materials in the UK, Europe and globally for hand sanitisers, hospital waste sacks, disinfectant wipes, face masks and respirators, supplying the leading healthcare and consumer brand companies. As nearly all of our 290 manufacturing facilities around the world have been deemed "essential businesses", we are therefore able to ensure maximum output for these critical items.
"Everyone across Berry is collaborating to provide the service and products our customers, end consumers and communities now need, and we are incredibly proud of their invaluable contribution."
Has production been affected, or do you expect it to be?
"We are running our packaging and nonwoven manufacturing lines around the clock and shifting capacity to help combat the coronavirus. We have strong partnerships with our customers and are working closely with them to meet the demand brought on by the pandemic. We will continue to be agile in this time of critical demand for the essential products we manufacture.
"With the move by countries to ensure their citizens self-isolate, we are seeing an increased demand for food and beverage packaging products as schools and universities, bars and restaurants shut, and demand shifts towards supermarkets."
How do you see coronavirus impacting more generally on packaging / FMCG, and do you have any suggestions as to how the industry can mitigate these impacts?
"It is clear that packaging in general has an essential role in all our lives, protecting the goods and items we all use every day. Within this, the pandemic has highlighted the critical role that plastics play in protecting people from infection and the spread of the disease. Its hygienic and protective properties are vital benefits for the packaging of all types of healthcare, medical and pharmaceutical products - and these benefits are equally important in helping to maintain an effective food supply chain."
Are there any broader lessons about packaging that industry – or society – should draw from the pandemic?
"As the need for hygiene and safety has never been higher, plastic packaging provides the protection and affordability to keep consumers safe. Berry Global's mission is 'Always Advancing to Protect What's Important', and that mission has never been as critical as it is today as we seek to protect communities around the world with our essential products. We are extremely proud of the valuable contribution we are able to make, and in particular how this has demonstrated the power of plastics and its vital role in these difficult times."
---
26 March
09:35
While governments are coordinating necessary measures to ensure the continuous movement of fresh produce between countries and continents, border restrictions and workforce shortages have induced considerable delays in cargo flows, rendering perishables particularly vulnerable to spoilage and waste.
"We are continuously hearing reports of vessels not being unloaded on time, and containers left sitting for long periods at harbours,"
says Gary Ward, Ph.D., business development manager for StePac, manufacturers of fresh produce packaging.
"Fresh produce exporters and importers are concerned that by the time their produce reaches the customer, the quality will have deteriorated considerably, impacting its value and increasing waste."
Another current major concern is the contamination risks that can arise from handling of foodstuffs. According to Gary Ward, customers are increasingly seeking packaged fresh produce that traditionally sit naked on the shelves.
---
08:28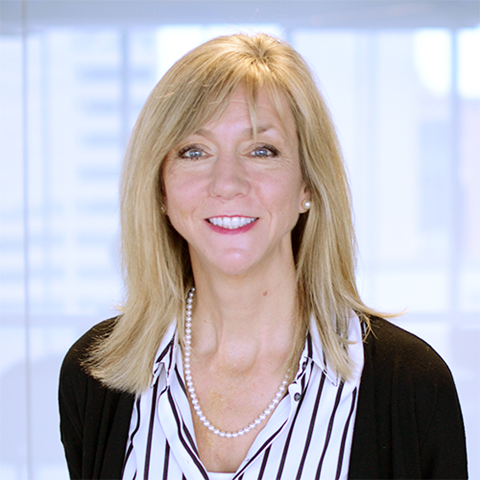 Josephine Coombe
We ask Josephine Coombe, managing director of the UK division of Nulogy, the global co-packing software developer:
How do you see coronavirus impacting on packaging and FMCG?
"While some of our customers have seen a downturn in their business, many have suddenly found themselves dealing with a massive surge in orders, particularly for staples such as pharmaceuticals, household goods, cleaning products and other high-demand items.

"We have observed the strategic advantage that agility offers in the packaging / FMCG industry environment in which volatility is often the default state. Our focus on responsiveness has been driven by the need for brands and their external co-packing and logistics partners to outpace competitors in rapidly evolving market conditions – such as shifting consumer preferences, the rise of e-commerce, and retail transformation.

"Today, with COVID-19, volatility has taken on a wholly new form. With consumers stockpiling staples, brands are rethinking their demand curves, their stock ranges, and their distribution schedules to meet consumer needs. And their third-party logistics and co-packing suppliers must adapt and respond with speed to meet this. From one day to the next, across a massively varied spectrum of goods - from paracetamol to toilet tolls - it has been hard to predict which products will see surges in demand. Agility and adaptability have therefore never been more important. The companies that will survive and thrive through this period will therefore be those that can respond with speed to changing needs.

"Those companies that are still trying to manage with manual processes and spreadsheets will find it increasingly difficult to compete against those that have digitalised their operations. Co-packers and logistics providers who can access data and process orders with greater efficiency and immediacy will be the ones who succeed in this new environment."
And are there any broader lessons about packaging that industry – or society – should draw from the pandemic?
"COVID-19 has shown society how critical FMCG companies and the supporting logistics industry are to our daily lives.
"For business leaders, this has been a lesson in the importance of readiness for change, agility and resilience. They must all now ask tough questions about how prepared they are for the unexpected and for dealing with rapidly changed circumstances. How fast can you adapt? For brands and their supplier networks, how agile is that ecosystem? By answering these questions, we will all learn lessons and be in a better place."
---
25 March
14:09
Sun Chemical has said it will implement surcharges affecting its solvent liquid inks in Europe, effective 1 April 2020, outlining its reasons:
The current situation is causing considerable pressure on the supply chain of alcohols - in particular, ethanol. With supply already limited in the second half of 2019 due to a bad crop of raw materials increasing the demand for fuel ethanol, the coronavirus has caused further increased demand for pharmaceutical and sanitized products, with governments considering allocation measures. While availability is reducing globally, prices are increasing quickly.
In order to secure its supplies for the coming months, Sun Chemical has accepted higher prices to comply with current market conditions. The risk always exists that governments may seize the products for health emergency reasons - a situation that is beyond Sun Chemical's control.
As from 1 April 2020, a solvent surcharge will be applied to Sun Chemical's ink and varnish prices. Surcharges will vary depending on product types. Sun Chemical will communicate specific increases directly with its customers. The surcharges will last until the situation normalises.
---
11:43
CEFLEX asks if COVID-19 is changing perceptions and attitudes around plastics?
With disposability and hygiene playing crucial roles in consumer demands during the current coronavirus climate, plastic packaging is showing its credentials, which were previously swamped by the sustainability debate.
AMB, producers of high-barrier materials for protective food packaging with production facilities in Italy and the UK, comments for example that it is 'playing a crucial role' during the international shutdown caused by the coronavirus - not only because it is a key part in food supply chain, but also because its products guarantee hygiene and long shelf life for food products.
AMB films can keep consumers safe and allow the food industry to meet high levels of demand by keeping food on the shelves longer.
Giles Peacock, AMB COO, said:
"In recent weeks, a large number of our customers have contacted us looking for reassurance because they need AMB to carry on manufacturing right now. The orders are rapidly increasing and we have to show to our customers that we are ready to face this difficult moment without any fragility. Almost six weeks ago, we set up a supervisory group to deal with the situation, whose focus has been the management of customer concern and the implementation of emergency risk policies through the business."
---
10:05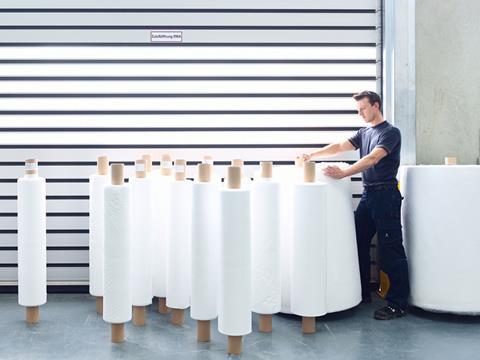 To aid in the fight against the COVID-19 pandemic, Reifenhäuser Reicofil has converted two of its test plants to produce components for an estimated one million face masks.
Dr. Bernd Kunze, CEO of Reifenhäuser Reicofil, explained the decision:
"We have considered what contribution we can make in this crisis. This is, of course, mainly the fast delivery of meltblown lines to build up additional capacities. We have drastically reduced our delivery times here, but we also wanted to provide support at shorter notice. Until the currently lacking capacities are built up, we are therefore stepping in with the test plants in our pilot plant station. Not using this capacity now would be irresponsible in our view."
---
24 March
14:42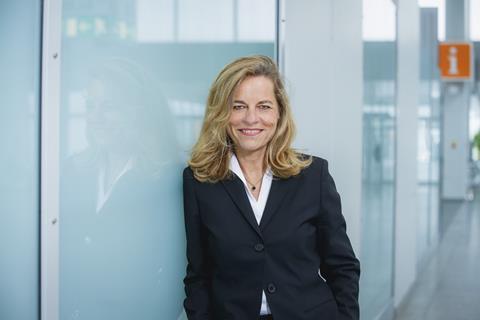 Sabine Geldermann, director of drupa and global head print technologies of Messe Düsseldorf, follows up on the postponement of drupa to 2021, and outlines the initial effects the pandemic is having on the print industry:
"The current situation is affecting all industries worldwide in an unprecedented way and the effects of the coronavirus are already having a drastic impact on public and economic life. As in other industries, the printing industry is feeling the effects of this in the form of short-time work, production downtime and supply bottlenecks – on a national and global level. In this situation, however, the health and protection of employees and partners takes precedence.

"The reaction of our international customers and partners to the postponement was therefore consistently positive and met with great understanding and acceptance.

"There is no doubt that there will be declines and lasting economic setbacks. The government's measures and aids are on the way. However, it is important that the industry does not suffer a complete standstill in production as a result of the current measures. Our industry must continue to invest in the future in order to seize market opportunities, because print, with its so many different and extensive applications and forms of use, will continue to be indispensable in many markets in the future."
---
10:16
According to the British Coatings Federation, printing ink manufacturers across Europe are reporting reduced availability of ethanol and n-propanol.
These are key inputs into the production of printed packaging inks and other materials, like varnishes, which, in turn, are vital in the production of consumer product packaging.
Availability issues are arising because ethanol, along with other industrial alcohol solvents like n-propanol, is also used in the production of disinfectants and sanitary products such as hand gels. With the obvious increased demands for sanitary, medical, and pharmaceutical products as a response to COVID-19, resources are increasingly being diverted into this area.
For example, INEOS, one of the world's largest manufacturing companies, has today announced plans to produce one million hand sanitisers per month to help with the European shortage.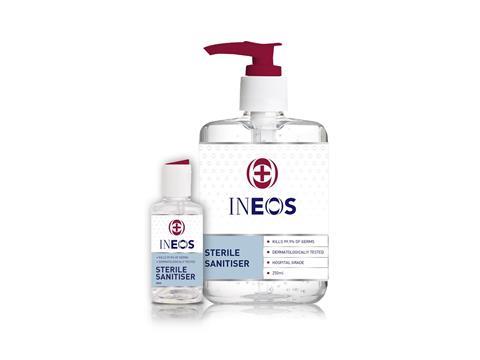 INEOS is one of the leading European producers of the two key raw materials needed for sanitisers – isopropyl alcohol (IPA) and ethanol. The company has been diverting more of this product to essential medical use and will now build two new factories for the production of hand sanitiser.
Sir Jim Ratcliffe, founder and chairman of INEOS says,
"INEOS is a company with enormous resources and manufacturing skills. If we can find other ways to help in the coronavirus battle, we are absolutely committed to playing our part."
---
23 March
14:43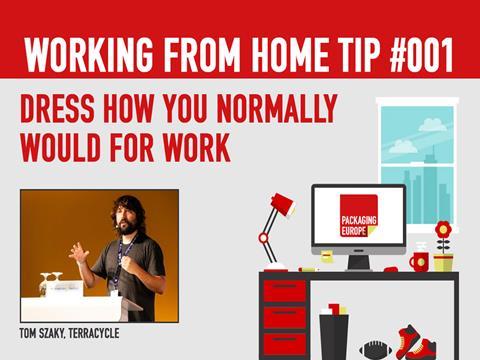 CEO of TerraCycle, Tom Szaky, has offered readers of Packaging Europe an invaluable tip for working from home:
"If you're working from home then dress how you normally would for work, whatever that means. You need to be in the right mental headspace so the worst thing you can do is sit in your pyjamas."
---
11:15
Europen, a cross-industry organization presenting the opinion of the packaging supply chain, has argued that the EU should recognise packaging and its raw materials as essential and to open designated priority lanes, the "green lanes", for their intra-EU transport.
A representative from Europen commented:
"Packaging is an essential component of the product groups which have been identified from the Commission as critical, such as 'health-related and perishable goods, notably foodstuffs'. To support the self-isolation measures encouraged by national governments and the Commission, a well-functioning packaging supply chain is particularly critical to ensure uninterrupted delivery of pre-packed goods safely from factories, through retail and e-commerce, to consumers.

"EUROPEN and its members are committed to, and engaged in, providing the continuous supply needed to deliver these essential goods without interruption. This is only possible if goods can circulate freely."
---
10:10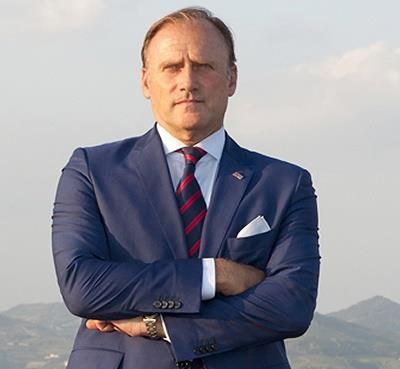 Aldo Peretti
Aldo Peretti - president of Acimga, the Confindustria association representing manufacturers of machinery for the graphic, paper and converting industry, sheds light on how the Italian packaging, printing and converting industry is facing the coronavirus emergency:
"Our technicians and sales agents are unable to travel. Fortunately, in view of the Industry 4.0 many companies have long equipped themselves to provide remote assistance. Many Italian machines are equipped with remote monitoring sensors, and several companies have predictive maintenance programs to avoid blocking production and preempt breakdowns. Thanks to these services, we can ensure that packaging machines will not stop in case of problems.

"This is no longer just a commercial service; it has become almost a social service. The food and drug supply chain must not stop and we too must do our part. Now that the problem has spread to a global scale, Italy must get out of the crisis as soon as possible and contribute to supporting the supply chain all over the world. For this reason, Acimga, together with Federmacchine and Confindustria, has asked the relevant ministries to issue an internationally recognized medical pass that certifies the state of good health of our technicians as soon as possible.

"When, hopefully soon, the contagion curve in Italy starts falling and the rest of Europe is still in the midst of the crisis, this will enable us to resume machine installations, currently on hold, and when required on-site assistance outside of Italy. We will ensure that the packaging supply chain, now more vital than ever, does not stop elsewhere and we will give new impetus to the industry."
---
09:30
The International Confederation of Paper and Board Converters in Europe call on the European Commission and Member States governments to ensure continued cross-border and intercountry transport of raw materials, goods and packaging.
In this crisis situation, packaging is essential to ensure continuing supply for the pharmaceutical, food and drink and medical equipment sector.
CITPA Secretary General, Angelika Christ says:
"The industry urges governments to keep the borders open and to allow continued transport of raw materials and packaging which are vital for the medical and food sectors."
Member States are starting to develop lists of key or critical sectors. CITPA calls on them and the European Commission to ensure that paper & board packaging manufacturing and related value chain activities are recognised as a critical sector and included in the "green corridors" for transport of raw materials and goods.
---
07:45
Is packaging "system relevant"?
Germany's plastic packaging association IK highlights the importance of packaging for the safe delivery of food, protective equipment and pharmaceuticals, and calls for such products to be declared packaging 'system relevant'.
As more and more countries are closing down non-essential production and services and enforce restrictions on peoples' movement, this issue becomes increasingly urgent. "The system relevance of food and pharmaceutical packaging should be considered in future decisions about quarantine orders or closing companies. Employees in such companies should also have access to emergency childcare across the board," IK says.
The association also recommends that transporters with packaging and raw materials should be allowed to use 'fast lanes' across borders.
In France, the food industry, including manufacturers of food packaging, have already been classified as 'priority industries'.
---
20 March
16:00
Lessons learnt from a multinational company operating in China.
Bo Zhou, CEO, Futurmaster gives his perspective on supply chain planning, and how companies can anticipate and react to such crisis situations, mitigate risks and avoid too much disruption.
"The impact of the coronavirus has been huge to Chinese business. According to official data, Chinese exports in January and February fell by 17.2 percent compared with the same period last year.

"During times of such uncertainty, every company needs to make simulations on how demand may evolve and if and how they can satisfy this demand based on their production and warehouse capacity. You also need to closely monitor which transportation routes are cut, or how many workers will be unable to show up at various sites due to lockdown.

"Sourcing materials may not be the biggest problem on the supply side. Companies are also seeing reductions in their production and warehousing capacities due to labour shortages: for instance, when one worker tests positive, the whole team has to be put into quarantine.

"Everything that seems normal everyday becomes totally impossible. For many businesses, you might need to find another logistics network. You have to focus on where's the best factory that you can produce in and look closely at costs and feasibility. All the normal variables that supply chain planners use on an everyday basis become uncertain and questionable. But you can act with foresight to mitigate risk."
---
14:02
The British Plastics Federation has surveyed its members to learn exactly how the coronavirus pandemic is affecting the plastics industry within the UK. 127 BPF members responded.
Following a request from the UK government, the survey asked companies if they could potentially use their facilities to provide products and services that could be used by the NHS or the government to help fight the coronavirus. Nearly a third of plastic companies said they could assist and their details have been passed on by the BPF.
Almost 80% of the companies surveyed expected a drop in turnover over the next six months, with 98% of those expressing concern over the coronavirus's impact on business operations.
Almost 90% of responders said they expected the coronavirus to impact their supply chains over the next three months, while more than half stated that the coronavirus had impacted their staff's ability to work.
Across the entire industry, 25% of the workforce could potentially work from home. Amongst plastics processors that number falls to 18%.
Any UK suppliers looking to assist by providing products and services, visit here for ventilator components, and here for PPE.
---
10:09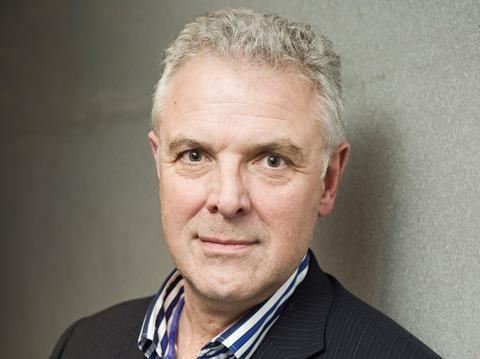 Kevin Vyse, head of technical at Rapid Action Packaging explores the implications of the coronavirus outbreak on the packaging industry for the food sector:
"It was going to happen. The world has been set for a major epidemic for some years and COVID-19 is a stress test for the provisions the world has made to deal with such an event. China, Italy and Iran have been the first major casualties but gradually we are seeing the larger side effects of a modern world's connectivity.

"I think it is time the consumer was made aware of just what it takes to get food to them and how important a well thought through piece of packaging is to their everyday lives."
---
07:40
Reflecting these times of global manufacturing uncertainties, The Flexible Packaging Association has issued a letter to the White House, all Governors, and Capitol Hill leadership with regard to the need for essential packaging manufacturing, stating:
"It is of fundamental importance that the industry's manufacturing facilities stay open and functioning in order to supply the necessary packaging consumer product companies and retailers need to supply goods the public needs through this health crisis.

"In order to do so, FPA requests certain clarity with respect to state and local mandates. We ask that there be uniformity at the state and local levels in distinguishing bans on social gatherings and the closure of bars, gyms, and museums from business operations.

"Employees should not be confused about whether or not they report to work based on a myriad of state and local limitations on public forums."
---
19 March
15:05
A timely reminder from the German plastics packaging association IK: As sales for instant soups, pasta and tins are dramatically up, please make sure you actually eat all the products you buy and recycle the packaging correctly.
Diese #Lebensmittel werden jetzt verstärkt gekauft. Gut, wenn wir je nach Anforderung die Wahl haben zwischen verschiedenen Verpackungen oder unverpackten Lösungen. In jedem Fall gilt: Bitte Lebensmittel verbrauchen und Verpackungen in die Sammlung geben. https://t.co/D6WGaR0QLT

— IK Industrievereinigung Kunststoffverpackungen (@IK_Verband) March 19, 2020
---
14:20
Packaging Europe's Elisabeth Skoda observes empty shelves in the packaged bread aisle and less demand for fresh bread at her local supermarket.
Is this just a short term reaction due to fear of contagion and a desire for longer shelf life, or will consumers turn their backs on "naked" products in the longer term?
---
12:05
There's no need to panic-buy, people! (Initially, we forgot the all-important comma after 'buy'; but it's also true that there's no need to panic-buy people. Ever.):
Yesterday we spoke to:

- Major supermarkets: said shops won't shut

- Global distributors: said NO problem with supply lines. Empty shelves are short term because of panic buyers

- A SINGLE MUM: she cannot afford to bulk buy. Panic buyers mean she can't get her bare minimum https://t.co/kfpN6pBwtQ

— Paul McNamara (@PGMcNamara) March 19, 2020
---
09:31
Jan Godsell, professor of operations and supply chain strategy at WMG, University of Warwick, UK, offers her expert comment on ways to stop consumers from panic buying:
"Whilst UK retailers have started rationing, some are still offering promotions. Buy-one-get one-free, three for two, or buy two for a fixed amount, all encourage consumers to buy more than they actually need. Perhaps now is the time to stop such promotions, move to fixed pricing, to discourage purchasing more than required.

"The Italian retailers are a number of weeks ahead of the UK retailers in understanding the impact of the virus on demand. It would be expected that once initial panic buying is over, when cupboards are full, replenishment will return to a more normal rate. There may be some uplift as we stay at home, and consume more in our domestic environment. Insight from the Italians, shared with UK retailers and their suppliers could help us to prepare.

"With more consumers shopping online, and rationing in place, donations to food banks have fallen at a time when they are needed more than ever. Perhaps it is time to consider, how we can move food banks online too. Donate food, as part of our online shop or as a direct donation. With digital food bank vouchers, enabling the most vulnerable to get direct supply from a retailer."
---
18 March
14:20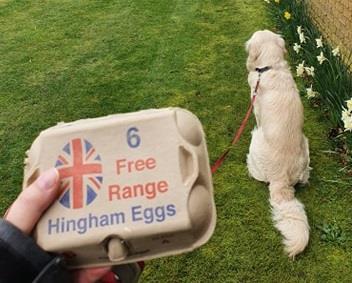 Libby Munford, editor, Packaging Europe, shares her thoughts on day two of working from home amidst the coronavirus lockdown:
I live in a village in the UK and the community support seems high - local butchers and pub are now doing home deliveries for those self-isolating. I just went for a walk and bought some fresh eggs two minutes up the road from my house from the 'farm egg hut'.
I will be taking advantage of local produce more than global food supply chains in the coming weeks. With more of a need to shop locally, I wonder whether this pandemic will push consumers into purchasing food from new sources? And ultimately, could this have an effect on how we model societies on global food supply chains?
---
17 March
12:10
A new study from Princeton University and the USA National Institutes of Health claims to show how long the novel coronavirus can survive on plastic, stainless steel, and cardboard.
According to the study, the virus could still be detected on polypropylene and stainless steel up to 72 hours after it was applied. Meanwhile, the virus could apparently be detected on cardboard up to 24 hours after it was contaminated.
---
13 March
13:15
Two of the biggest events in the packaging industry calendar, interpack and drupa, have been moved to 2021 due to coronavirus fears.
interpack will now take place from 25th February-3rd March 2021, while drupa has been rescheduled to 20th-30th April 2021.
Werner M. Dornscheidt, chairman of the board of management of Messe Düsseldorf GmbH said:
"The decision was taken in close consultation with our advisory board and sponsoring associations. As their partner, we are currently doing everything in our power to reduce the economic losses suffered by our exhibitors."
---
12 March
09:30
Packaging Europe's stance:
Like everyone else in the packaging ecosystem, here at Packaging Europe, we're assessing the implications of Covid-19 – for our team, our customers, partners and our plans for the coming months. There is an immediate question around travel, and several events with which we are partnering have been cancelled or postponed.
We'd like to assure our advertisers that we'll work with them flexibly to neutralise the disruption from corona, for instance moving special expo editions, and associated advertising and content, to rescheduled dates. In the meantime, we'll be active in facilitating communication and information while face-to-face meetings are constrained, including a series of webinars and virtual meetings.