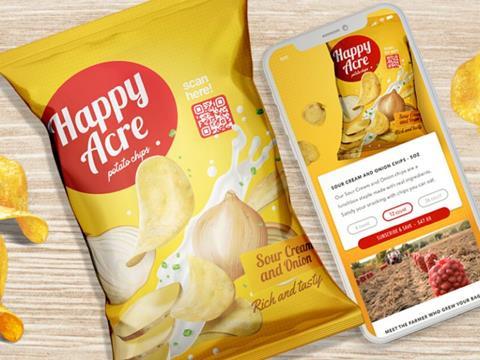 David Rogers, marketing manager at Blue Bite, discusses how brands can benefit from smart packaging technologies and build a digital platform to engage consumers.
How would you describe the effect of developments of smart technologies on the packaging industry? What possibilities has it opened up?
Brands are using smart packaging technologies to build stronger and longer lasting consumer relationships. Regardless of how the technologies are used — be it any kind of active packaging or intelligent packaging — the brand is able to provide a better experience for consumers. In return, consumers have more trust in the brand and their products.
These relationships lead directly to concrete benefits for brands: more sales, increased lifetime value, the ability to get consumers involved in sustainability initiatives, better product analytics and much more.
Could you give us an overview of the different technologies that can be used to make packaging smart, such as QR codes, NFC tags and AR?
QR Codes and NFC tags are versatile connecting technologies that can be easily added to packaging. Usage for both, which was already growing, has accelerated during the pandemic as consumers increasingly demand a contactless world. Consumers launch digital experiences by simply tapping or scanning these technologies that have been added to packaging.
AR connects brands and consumers in a similar way, providing a variety of different types of experiences that engage consumers. These experiences often require an app — something QR and NFC do not usually require. However, as more non app-based AR experiences become available, the user experience will become more seamless.
How do these technologies allow digital experiences to be attached directly to packaging and products?
NFC tags and QR codes are physically added to packaging. AR can be accessed in a variety of ways and sometimes needs a more extensive call-to-action. The technologies are often combined (for example, an AR experience may be accessed by scanning a QR code).
Regardless of how the technologies are added to packaging, they empower consumers to access mobile digital experiences on their phones, transforming physical packaging into a digital platform.
In general, what possibilities does this open up for brands?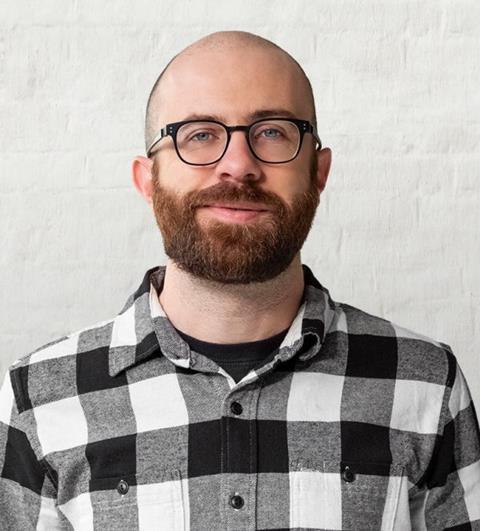 Building a digital platform means going far beyond the limitations of traditional packaging. Brands are including video, offering product authentication, updating their messaging and even seeing how products are being used in real time — things that are just not possible on physical packaging.
This is particularly important when products are sold through retailers, since brands now have the opportunity to connect with consumers directly and keep them engaged long after the purchase — increasing lifetime value.
How do these technologies facilitate seamless integration in an omnichannel context?
Once consumers are in the brand's ecosystem, the possibilities are limitless. A consumer that originally purchased the brand's product through a retailer may now reorder and buy related products directly from the brand with one click in the digital experience. A consumer that previously wouldn't have connected directly with the brand may now provide their email address in exchange for a coupon offered. A brand that previously had to buy second- or third-party data now has access to first-party data analytics for physical products.
How can Blue Bite's tools help specifically in this context?
Blue Bite provides the platform where brands create these consumer relationships that add so much value. Rather than use QR or NFC to simply link a consumer to a webpage, the platform provides engaging brand content that builds lifelong customers.
Because Blue Bite is contextual based on product-, location-, user-, behavior-specifics, consumers get a dynamic experience they want to engage with. Brands powered by the Blue Bite platform use this dynamic logic to provide different consumer experiences before and after purchase, always-current messaging, location-based information and much more.
Best of all, these dynamic experiences are easily built using a simple drag and drop interface — no coding required. And because Blue Bite experiences don't require a separate mobile app, consumer interactions are absolutely seamless.
In conclusion, how can brands benefit from smart packaging technologies in general and Blue Bite's tools in particular?
Brands benefit from smart packaging technologies by going far beyond traditional packaging and giving consumers more than was ever before possible.
Blue Bite makes gaining this increased engagement easy with frictionless, app-free consumer experiences that are simple for brands to create. Adding lifetime value has never been easier.