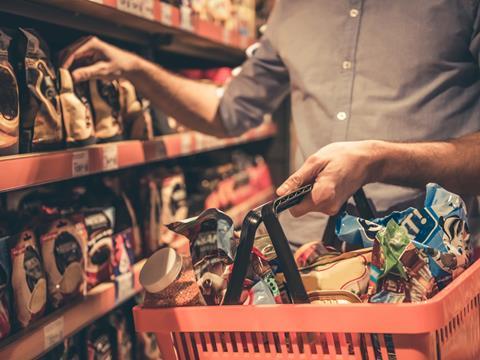 A new campaign by a leading charity is urging businesses to be aware of the issue of inaccessible packaging and the impact it has on blind and partially sighted people.
As part of its 'Design for Everyone' campaign, the UK's Royal National Institute of Blind People (RNIB) is opening its 'WhatsIn Store', an experiential event aiming to give an insight into how it feels to be confronted with inaccessible packaging. The store will be stocked with products with blank or intentionally vague packaging.
Hidden cameras in the shop will film people's reactions, while the shopkeeper then reveals that this is often the reality for people with sight loss when they are out shopping or want to buy food on the go.
The RNIB's CEO, Matt Stringer, says: "Everyone has the right to know what they're buying yet packaging information is so often inaccessible for blind and partially sighted people.
"Our research shows that almost three-quarters of people feel that accessing product information on food packaging is very important to them. Yet 9 in 10 said that packaging is difficult or impossible to read.
"While RNIB can help solve issues around inclusivity, we can't do it alone. Only by working closely with the industry can we achieve a significant impact. RNIB can support businesses to change current inaccessible packaging and ensure that people with sight loss have the same access to essential product information as everyone else.
"RNIB is campaigning for products and services to be reimagined with accessibility in mind, because when products are designed for anyone, the result is better for everyone."
For consumers with health issues like diabetes, for example, it is essential that they can access the number of grams of carbohydrates, to be able to adjust and administer insulin.
Samantha is 32 years old and lives in Essex. She was diagnosed with Diabetic Retinopathy six years ago and often struggles to find accessible nutritional information, which puts her health at risk.
She said: "Keeping my sugars under control is crucial to preventing my eye condition from getting worse. Not being able to access the nutritional information I need as a type 1 diabetic can be very serious.
"I will sometimes ask staff to find the information I need but this makes me feel very anxious as I can't check if it's correct. Accessible packaging would mean the freedom to choose what I want to eat and give me back another part of my independence."