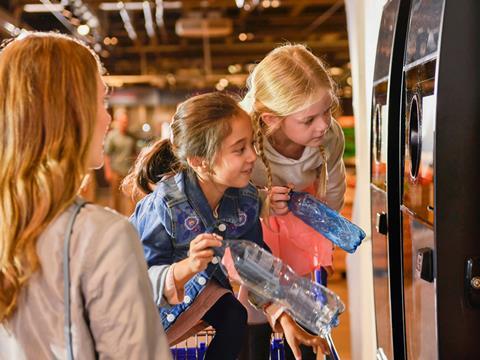 TOMRA is set to provide the reverse vending technology for Latvia's upcoming deposit return scheme, which is set to launch in just over six months on February 1st, 2022.
Deposit return systems add a small deposit on top of the price of drinks sold in beverage containers, which is repaid when the consumer returns the container for recycling. Reverse vending machines like TOMRA's automate the collection of used beverage containers for recycling in DRSs.
TOMRA has over 45 years of experience working in deposit return systems. The company has approximately 80,000 reverse vending machines in 40 deposit markets (and further markets without deposit systems), with seven of every 10 reverse vending solutions worldwide produced by TOMRA.
In addition to return technology, TOMRA has worked in roles across every part of the DRS value chain, including material pick-up, PET processing, and data management.
Its roles have included large-scale rollouts of reverse vending infrastructure in new DRSs in Lithuania in 2015-2016, as well as in 2017 in New South Wales, Australia, where those rollouts had a timeframe of four months or less.
Containers eligible for recycling in Latvia's deposit return system will include drink cans and plastic/glass bottles in various sizes (covering beverage types such as non-alcoholic drinks, beer and cider).
The containers will have a deposit value of €0.10, and grocery retailers will serve as return locations. The reverse vending equipment will be owned and maintained by TOMRA, who will be paid based on the volume of beverage containers returned through the machines.
The new DRS will see Latvia join the other Baltic states of Estonia and Lithuania in offering deposit systems. The country also hopes that the new scheme will also help it to achieve the goals of the European Union's Single-Use Plastics Directive, which stipulates that its member states must separately collect 90% of plastic beverage containers for recycling by 2029, in a commitment to slashing plastic waste and pollution.