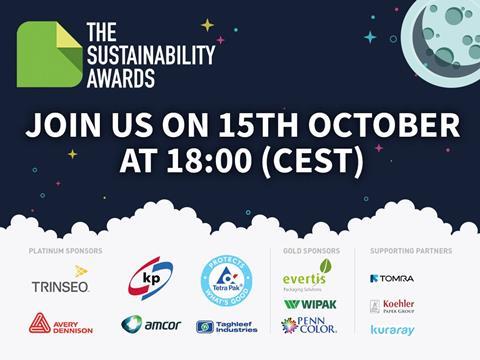 Tune in on Thursday 15th October at 18:00 CEST to see which ground-breaking innovations will be crowned the winners of Packaging Europe's 2020 Sustainability Awards!
Join the virtual ceremony to be the first to find out what our global independent expert judging panel has picked out as the most significant sustainable packaging innovations and initiatives of the last year.
We'll be hearing from all of the 2020 finalists to learn more about the most cutting-edge innovations of today, then comes the moment you've all been waiting for: discovering the winners.
As a new feature this year, we've introduced a 'pre-commercialized innovation' category, which was especially competitive. The winner of our Readers' Award, which has been judged by the Packaging Europe audience, will also be revealed – voting closes on the 13th, so cast your vote now if you haven't already!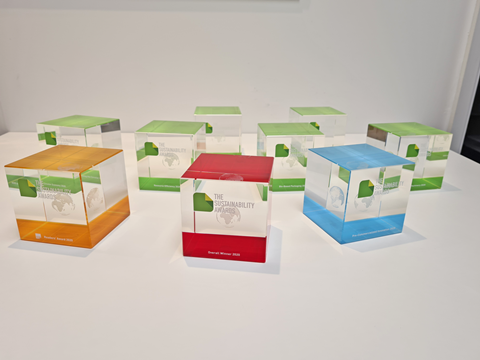 The other awards represent innovations across different categories that are already launched - an overall winner of the SA2020 will be chosen from these.
The ceremony marks the start of the Sustainable Packaging Summit 2020, a season of exclusive high-level panels, presentations, workshops, and networking events running until early December.
There is no cost to take part in the Sustainability Awards or Sustainable Packaging Summit, but we ask all participants to register and log in so we can facilitate networking across an audience of sustainability and packaging professionals.
Click here to register for the event, and click here to download a calendar invite and get a reminder before the event.