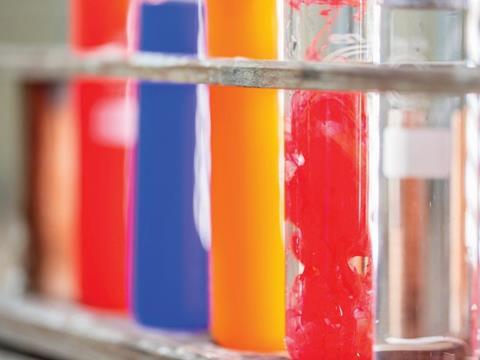 James Cropper 3D Products is poised to revolutionise the sustainable packaging sector with the launch of COLOURFORM™, a renewable, recyclable and coloured moulded fibre packaging product that helps brands stand out sustainably.
Made from 100 per cent renewable, natural wood fibres from well managed forests and high-quality recycled content from James Cropper's own world-class recycling plant, COLOURFORM™ acts as a sustainable alternative to plastic and other packaging materials, and aims to help brands reduce their carbon footprint.
COLOURFORM™ is easily recycled with household paper – and the precision embossing enables clear information to help consumers recycle appropriately. However, even if the customer chooses not to recycle and the product ends up in landfill, it is naturally biodegradable and therefore leaves no trace whatsoever.
Benefitting from over 170 years of world-leading innovation and expertise in coloured paper and fibre products, every product is designed and made specifically to customer requirements and can be manufactured to match any colour with guaranteed consistency and a quality, tactile finish.
Matthew Miller, business director at James Cropper 3D Products, said: "Sustainability is higher on the agenda of businesses than ever before, with consumer brands in particular looking to tackle the landfill crisis by sourcing more environmentally responsible ways to package their products. With COLOURFORM™, we're allowing such companies to boost their 'green' credentials, while helping end consumers to recycle easily – a huge milestone for packaging."
James Cropper 3D Products works with world class brands who are leading the way to a sustainable future with COLOURFORM™. Typical applications include box inserts to support, display and protect products, outer packaging and packaging components.
Matthew added: "Historically, moulded fibre packaging has been rather prosaic and only available in a limited number of colours and textures. However, with our bespoke, design-engineered approach and exact colour matching capabilities, we can offer brands unrivalled quality, appeal and design, which enables them to enhance their brand identity while reducing their environmental impact.
"Brands really do now have all the creative freedom they need to stand out sustainably."
More info: