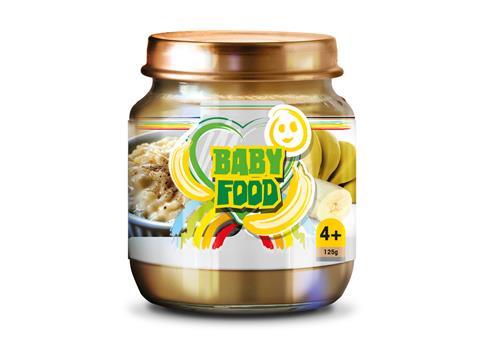 A tamper-evident seal can also act as a 'seal of approval'. It is an assurance that the baby food manufacturer has taken full care of the product in accordance with their brand ethics and requirements. This can include sourcing high quality ingredients, care during food preparation and manufacturing, through to the filling process. Most consumers will automatically assume, and trust a brand, that the baby food only contains the listed ingredients. The seal should act as confirmation that the product has completed comprehensive food safety and quality assurance programmes.
Verifying Tamper-Proof Seals
Simply having a tamper-proof seal is not enough though; manufacturers need to verify that it is correctly in place and be able to prove this.
Utilising cameras, vision inspection technology captures images of each pack, label and seal. The software then analyses the images and assesses whether the pack is correct as specified during set up phase. Capabilities include:
Inspecting tamper-evident seals in real time to guarantee that the product was securely sealed when leaving the production facility.
Identifying certain graphical elements to verify individual serialisation numbers to ensure that the correct codes are displayed.
Rejecting any products without tamper-proof seals or correct serialisation codes from the conveyor belt for investigation and rework.
Capturing all product inspection activity which is easily accessed to prove due diligence in the event of a product recall.
By confirming that all products have tamper-proof, numbered seals on leaving the facility can manufacturers protect consumers against security breaches, such as product interference, further in the supply chain. It also serves to close any gaps between manufacturers and retailers, as the company receiving the goods can verify the seal numbers against shipping documents prior to being displayed onto a supermarket shelf. Vision technology can also further protect consumers through alerting the manufacturer to any mislabelling.
By incorporating advanced security packaging solutions and inspection technology innovations can manufacturers deter criminals from product tampering thereby protecting the consumer, the brand and the food industry from, potentially, fatal consequences.