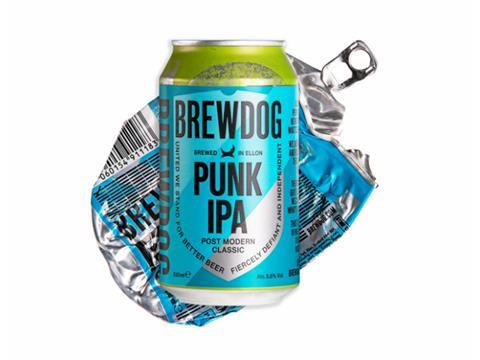 In this article, Paul Jenkins, managing director of ThePackhub, takes a look at some of the most exciting products to have come out of the refillable and reusable packaging sectors in the last 12 months.
2020 will go down as a year of upheaval for the packaging industry. Consumers have been forced to modify their shopping behaviours and forge new buying habits, which has impacted the whole of the packaging supply chain.
We also experienced an inevitable temporary slow down in packaging innovation initiatives arriving on retailers' shelves or the landing pages of e-commerce websites. It does now start to feel like life is beginning to get to something like a "new normal", with sustainability once more acting as a strategic focus for brands, retailers, and suppliers wanting to make an impact.
One area that has seen a substantial increase in activity over the last 12 months is refillable and reusable packaging. New initiatives are coming to market on a regular and increased basis.
BrewDog, a multinational brewery and pub chain based in Ellon, Scotland, likes to do things differently. The maverick brand has often been in the news with several attention-seeking initiatives – the latest instance of this has been its efforts to become a zero-waste business.
The company has publically acknowledged that the beverage can printing process is fairly inefficient. It estimates that almost a billion otherwise perfectly good cans are wasted every year in the UK alone. Several factors contribute to this high number - print-ready processes, minimum run sizes, various errors in production, and inaccuracies in forecasting lead to significant waste.
BrewDog has started an initiative to save the cans that would otherwise go to waste. Their Punk IPA brand is now available in a "Trash Can" variant that sees cans saved and reused. The cans lack uniformity, but the brand is keen to assure drinkers that their contents are more important.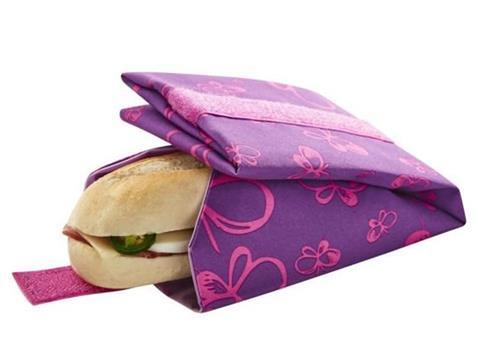 The drive to reduce single-use packaging and decrease household plastic waste has led to some inventive reusable pack alternatives from around the world. European retailer Spar is on the case and has introduced a new reusable packaging solution for food items for their Interspar hypermarket chain across Hungary.
The washable Snack'n'Go food bag is a BPA-free solution, suitable for the packaging of a variety of different items such as fruit and vegetables, sandwiches, and even seeds. The inside of the distinctive-looking bag is made of a stain repellent material that does not allow moisture to pass through but still offers excellent breathability to help keep produce in optimum condition. It is not clear how much this will cost shoppers to purchase.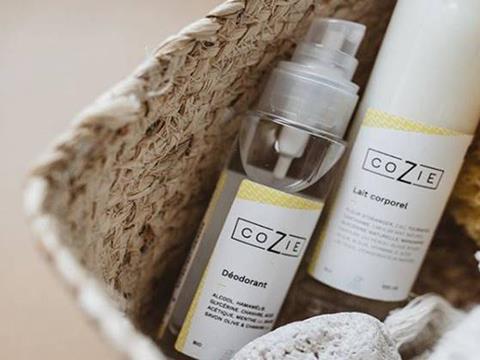 French cosmetic brand CoZie has announced the introduction of a range of unisex cosmetic products that will come in reusable and returnable glass bottles. This is part of a significant trend in the cosmetics sector that has seen lots of reusable pack formats coming to market recently.
The returnable and reusable containers have been designed to have the "lowest environmental impact" (although no LCA information is available to support this) while also being zero waste. The products are offered in pre-filled glass bottles.
Customers can choose their CoZie product from their preferred retailer, and, once the product is finished, they can bring their CoZie bottle back to the shop and redeem rewards for their next purchase. After this, the bottle is washed and sanitized and goes back into the loop to be used again, following strict cosmetic hygiene rules.
Cozie also has a partnership with Terracycle for the recycling of its pumps. The products can be ordered online and are also available in some outlets in France and Belgium. Cozie has also introduced an instore refill process.
ThePackHub is publishing a report on this growth trend that will be available on Friday 25th September. Click here to find out more and save with an early bird discount.