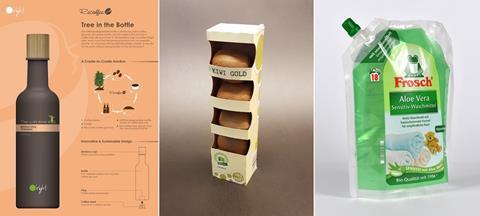 Entries to the most important international sustainable packaging competition have smashed last year's record by 60%. Now we have removed the duplicates and entries that don't meet the criteria and our expert judging panel has started its deliberations, we are sharing below the complete list of approved submissions to the 2019 edition of the annual, global snapshot of sustainable packaging innovation.
As well as seeing by far more engagement than ever before, this year's edition of the competition was the most internationally diverse, attracting submissions from five continents, featuring entries from countries as distant as Brazil and Taiwan, Israel and Canada, Nigeria and Finland. Reflecting the world's present preoccupation with packaging waste, the categories with the most submissions were 'Recyclable Packaging' and 'Driving the Circular Economy' with 59 and 48 entries respectively. In selecting the best of the best the independent judging panel will look for the most significant innovations with the biggest holistic impacts.
Stay tuned for further announcements about the Sustainability Awards 2019:
Coming soon - introducing a new category that you can vote for
Early September - revealing the 24 finalists
25th September at FachPack - join us for the Sustainability Awards 2019 ceremony and Sustainable Packaging Summit for high-level discussion, winner announcements, trophy presentations and some food and drink!
Sustainability Awards 2019 submissions:
Best Practice category
CEFLEX - Driving towards the Circular Economy for Flexible Packaging (CEFLEX, Netherlands)
CoolRail, the first cooled train (Euro Pool System, a division of Euro Pool Group, Netherlands)
Detergent Pack (Grphicsleader packaging, Portugal)
Dropps Laundry Pods (Cot'n Wash Inc., USA)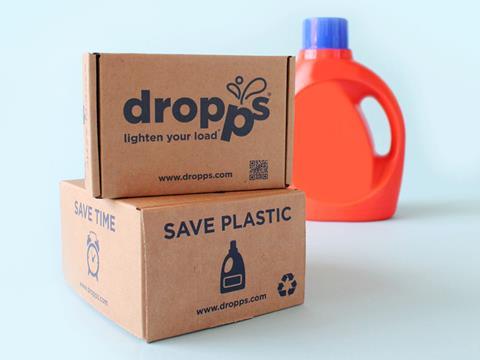 Global commitment to renewable energy (RETAL, Lithuania)
Henkel Beauty Care Social Plastic Ecosystem, (Henkel AG & Co KGaA, Germany)
Loop: The New Circular Shopping Platform (TerraCycle, USA)
Moving towards Zero Single Use Plastics (The Coca-Cola Company, Belgium)
Natural branding (Eosta BV, Netherlands)
One size fits all (EcoNord, Sweden)
Römerquelle 100% recycled PET (Römerquelle Trading GmbH, Austria)
Sensual alchemy for couples (Alzamora Carton Packaging, Spain)
Sustainability Strategy (Ardagh Group, UK)
The Friary (Adelphi Group of Companies, UK)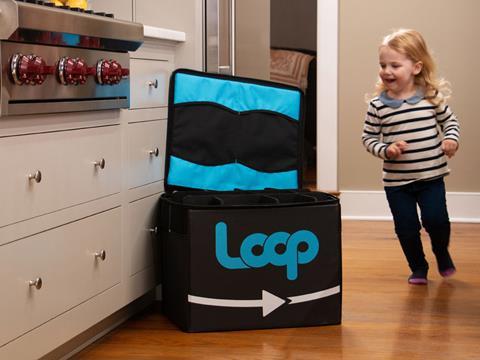 Bio-Based Packaging category
A Single Shampoo (Davines SpA, Italy)
AGENACOMP - The regional & bio-based packaging solution (AGRANA, Austria)
BIO GSAffinity (Aptar SpA, Italy)
Bio-based BoPLA NATIVIA® NTSS film for Candies (Taghleef Industries SpA, Italy)
Bio-Zentrale / shelf-ready tray for cereals (Panther Packaging, Germany)
City Water (Join the Pipe, Netherlands)
Coconut Coir pots (EcoNord, Sweden)
Compostable flexible packaging (TIPA-Corp, Israel)
Eco friendly, high barrier solutions based on Cellulose NanoCrystals (Melodea ltd, Israel)
EcoWorks (EcoCortec, Croatia)
Experience Sustainability with a Tree in a Bottle (Hair O'right International Corporation, Taiwan)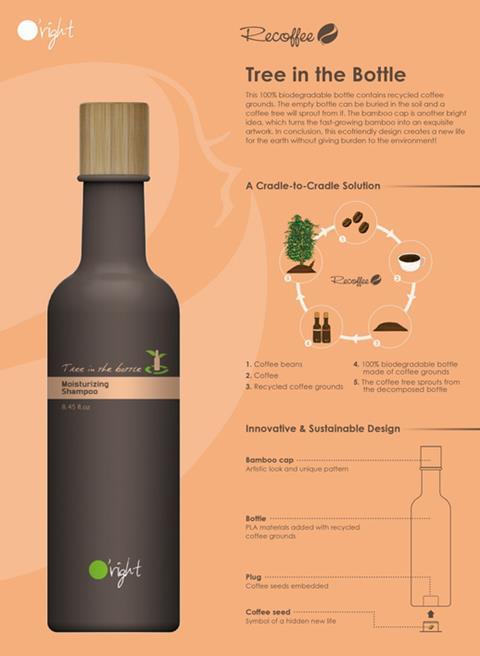 Gas-tight tray in chilled food packaging (Stora Enso Consumer Board & AR Packaging, Sweden)
Globe Soap (popular packaging, Germany)
Gran D'or (Alzamora Carton Packaging SAU, Spain)
Katan-Ex Biobased Stretch Film (AFP, Netherlands)
Multi-purpose windscreen packaging for Scania, (Smurfit Kappa, Spain)
NatureFresh (Gruppo Fabbri SpA, Italy)
organiCAN (popular packaging, Germany)
organiPAC (popular packaging, Germany)
Oxo-Biodegradable bags for Sanitary Napkins (SB Packagings Pvt Ltd, India)
Packnatur® Wood-Based Net Packaging (VPZ Verpackungszentrum GmbH, Austria)
PaperLite Bio (AR Packaging, Sweden)
PAPTIC® - Next Generation Packaging Material (Paptic, Finland)
Percol Coffee (Parkside, UK)
Pyroll FlowPap® Evo (Pyroll Group Oy, Finland)
Reusable and Reduced Size Giftset with Paper Foam Inlay (Rituals Cosmetics Enterprise BV, Netherlands)
tara-cool TC20 - tempered transport box based on bio-degradable material and tracking (Taracell AG, Switzerland)
The Happy Pear Compostable Granola Pouches (Foxpak Flexibles Ltd, Ireland)
The New Classic Spice Grinder (Joma Kunststofftechnik GmbH, Austria)
TObeNATURal (TUBETTIFICIO M.FAVIA SRL, Italy)
Two Farmers Crisps (Parkside, UK)
Driving the Circular Economy category
100% recyclable pouch with detachable decorative panels (Mondi Consumer Packaging and Werner & Mertz, Germany)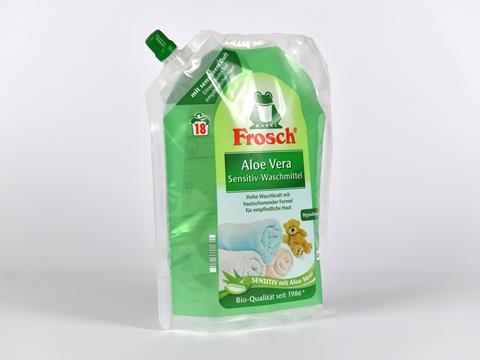 3D Click (3D Interactives Solutions SL, Spain)
AgroPaper™ (Smurfit Kappa, Spain)
Asclepius PCR based BOPET packaging films (Flex Films, USA)
Blue Edge PE (Ampacet Europe, Luxembourg)
Circular Seas (The Coca-Cola Company, Spain)
Colour Separation Technology, Reusable Plastic Layer Pads and Reusable Water Bottle (Ardagh Group, UK)
Cryovac® Darfresh® rollstock (Sealed Air, UK)
Pioneering a Reusable Revolution (CupClub, UK)
CupCup (NGO Cupcupas, Lithuania)
De-inking technology (Cadel Deinking, Spain)
Delaminate and Deink Plastic Surfaces (CADEL DEINKING, Spain)
Design for Recycled Content Guide (The Sustainable Packaging Coalition, USA)
Detecta (Quinn Packaging, Ireland)
Detergent pouch with 45% PCR content (SAICA GROUP, Spain)
Eco-conscious flights thanks to PET recycling (PACCOR (Zell) Deutschland GmbH in cooperation with partners, Germany)
ESSI Kiertokääre/ Green Pack (Amerplast Ltd, Finland)
Garment Hanger Re-use (Braiform, UK)
Integration of Social Plastic® in packaging for Beauty Care and Laundry & Home Care products (Henkel Laundry & Home Care, Germany)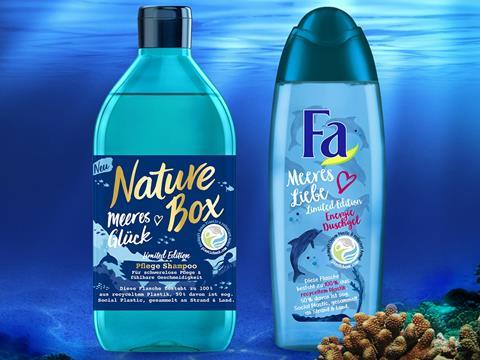 HolyGrail (Full-value chain Pioneer Project from New Plastics Economy, Belgium)
True water-based inks for single-pass inkjet corrugated packaging printing (HP PageWide Industrial, USA)
Lightweight Containers / KeyKeg / OneCircle (Lightweight Containers, Netherlands)
Livingpackets (France)
Loop Ready Packaging (DS Smith, Belgium)
LuxCR™ Depolymerisation Process (DuPont Teijin Films, Luxembourg)
Making Multi-layer Packaging Circular-Economy Ready (Uflex Limited, India)
Recyclepro Innovation (Nigeria)
Overprint to reduce packaging waste (Rotoprint Sovrastampa Srl, Italy)
Pacco Zero (Legambiente Geofilos and Terra Felix social cooperative, Italy)
Packshare (UK)
Positive Plastics Pledge (Klöckner Pentaplast, UK)
Regranulation and transformation of OPP film waste in new products (Taghleef Industries SpA, Italy)
RePack (Plan B From Outer Space Oy, Finland)
Reusable Bamboo Cultery Set (EcoNord, Sweden)
R-PET Pharma Bottles (Bormioli Pharma, Italy)
Sarafil RPET (Polyplex / Transparent Paper Ltd, Thailand)
Renewable paperboard designed for effective recycling (Stora Enso Consumer Board, Finland)
Fully automated & first non-destructive tamper evidence (Linksmar Technologies, India)
Sustainable shrink wrap film (Segers & Balcaen, Belgium)
World's First Upcycled Pumps & Bottle (Hair O'right International Corporation, Taiwan)
PolyAl recycling collaboration (Tetra Pak, Switzerland)
The Eternal Life of a Circular Shrink Hoods (Valipac, Belgium)
The Ritual of Namaste Skin Care Jar with Refill System (Rituals Cosmetics Enterprise BV, Netherlands)
The Ritual of Samurai Skin Care Face Cream pump with refill system (Rituals Cosmetics Enterprise BV, Netherlands)
ToPo (Dr William Johnson, Guernsey)
ValueBin (Italy)
Machinery category
BoostPRIME™ (Sidel, France)
DigiColor / IoD (Bobst Firenze SRL, Italy)
EcoStitch All-electric Hot Melt Gluing Solution (Valco Melton, USA)
Green SFP 30 packer (SMI SpA, Italy)
High pressure processing - Food preservation at 6000 bar (thyssenkrupp Industrial Solutions, Germany)
HyPET HPP5e System (Husky Injection Molding Systems, Canada)
LCA and Environmental Product Declaration of F2 MC flexography press (Comexi, Spain)
Nowa Packaging - the new solution for biobased packaging (The Loop Factory AB, Sweden)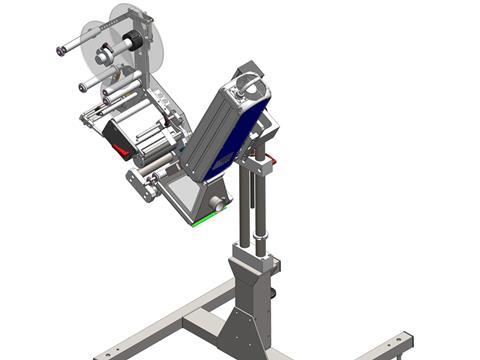 Print and Apply Label Applicator with Laser Overprint (Intrex Sp zoo, Poland)
Combined technology to run fully recyclable packaging material without speed limitations (SN Maschinenbau GmbH, Germany)
Packsize M1™, a future-ready, custom box-making platform (Packsize International LLC, USA)
Transport Simulator Project (Talos Packaging Systems, UK)
Recyclable Packaging category
100% Recyclable Cup (Magenta, UK)
50% TiO2 reduction to improve compatibility of white opaque PET packages with recycling streams (Penn Color Inc, USA)
PP mono-material pouch solution for dry foods (Jindal Films / Unilever / Mondi, Luxembourg)
AmLite Ultra Recyclable (Amcor, Switzerland)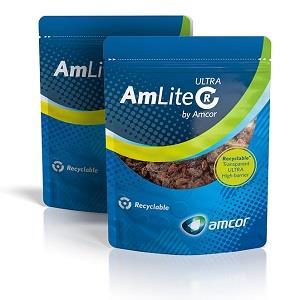 ARTYSIO Packaging - aq-inkjet printable & functional narrow web films - made for recycling (SiHL GmbH, Germany)
BalloonGrip™ (Van Genechten Packaging, Belgium)
Bear Naked Granola Recyclable Pouch (The Kellogg Company, USA)
Bistro Cold - Designed to be recycled (Plus Pack AS, Denmark)
BOPE (Max Speciality Films Ltd, India)
CELLPouch (BBC Cellpack Packaging, France)
Clear is the new Green (The Coca-Cola Company, Belgium)
Livia's Kitchen (Clifton Packaging, UK)
Coffee Guard (Schur Flexibles, Greece)
CONVERT - PE Based Recyclable Barrier Film (Vishal Containers Ltd, India)
CONVERT - PE/PE Recyclable Laminate Packaging (Vishal Containers Ltd, India)
Corrugated punnets replacing single use plastic punnets/trays (DS Smith, UK)
CumaPET L04 100 for improved recyclability and sealability (DuFor Resins BV, Netherlands)
Case Coding - helping to close the loop (DataLase, UK)
Earthpouch (Sirane Group, UK)
Paperfloc (easy2cool GmbH, Germany)
EcoString Bag (Schur Flexibles, Poland)
All-paper padded bags (Enviroflute, UK)
EXTENDO® XTMH for stand-up pouch – 100% Recyclable PP Solution (Taghleef Industries SpA, Italy)
Finish 0% Eco Pouch (Reckitt Benckiser, Netherlands)
FlatSkin® (SEALPAC, Germany)
Flexi-Hex Bottle Packaging (Flexi-Hex, UK)
Monomaterial pack (GOGLIO SpA, Italy)
Grow responsible with Recycled PET label liners (Avery Dennison, Netherlands)
Jewel™, the new food-to-go range made from 100% rPET (Klöckner Pentaplast, UK)
Kiwi Packaging (Mayr-Melnhof Karton Gesellschaft mbH, Austria)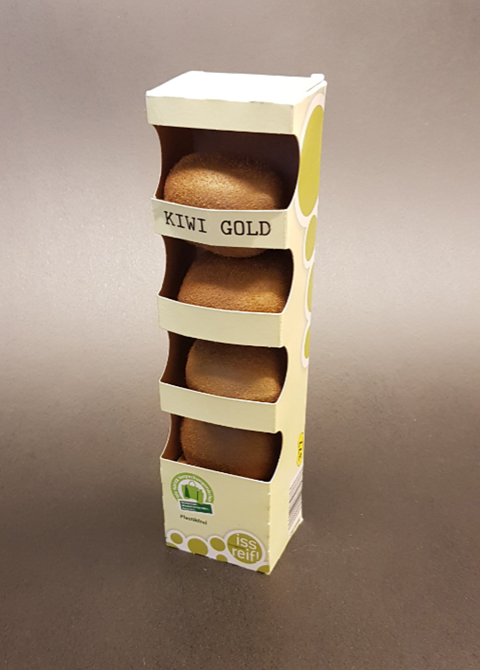 M&S Dessert Menu insert (Firstan Ltd, UK)
MONOFLEX ES (Coveris Flexibles, France)
Natural carton for panettone folding box (Ibratec Artes Graficas, Brazil)
PICEA™ wood tube (Neopac, Switzerland)
PE+PE Pouch with High Barrier (SB Packagings Pvt Ltd, India)
Peelfit Crown (Crown Holdings, Switzerland)
Pizza box (Modoo sro, Slovakia)
Reclosable cardboard tray with top seal (Van Genechten Packaging, Belgium)
REC-NIR-Black PE and PET (Ampacet Europe, Luxembourg)
Recyclable Bulk Bag with High Drop Resistance (Huhtamaki PPL Limited, India)
Refillable wood lipstick (Quadpack, Spain)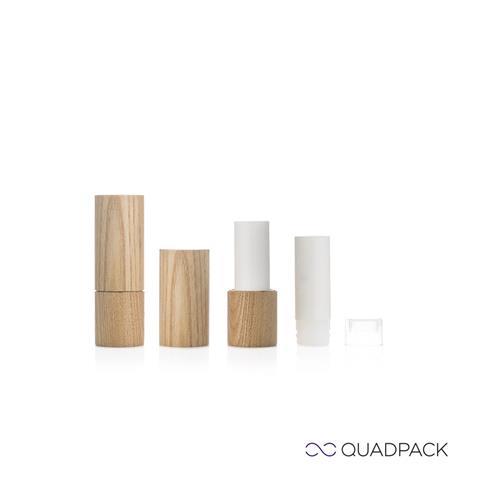 Reusable Alternative to Cardboard Boxes (ReusePac Inc., USA)
Revolutionary Zero Carbon and Low Impact Packaging (Hair O'right International Corporation, Taiwan)
Sappi Seal (Sappi Packaging and Speciality Papers, Germany)
Snack'NBox (Bordex Packaging, Netherlands)
Sustainable confectionery packaging made of cellulose fibres (Goerner Formpack GmbH, Austria)
Tempcell ECO (Softbox Systems, UK)
The Anchor Packaging System (Innovative Design Concepts, Inc., USA)
The NovaFilm: an alternative to non-recyclable multimaterials (Altais Nova / Altais Research SL, Spain)
The Recyclable Enviroliner - Label Liner (Labelcraft Products, Canada)
Thin PE printed Polybag for Sanitary Napkins (SB Packagings Pvt Ltd, India)
TOMA'BOX (DS Smith Packaging Deutschland Stiftung & Co KG, Germany)
Turning paper waste into packaging (Smurfit Kappa, Germany)
VACUflex(re) EX -T (Schur Flexibles, Germany)
VersaLite Drinkcup (Berry Global, Inc., USA)
WAVEBAG (OFFMAR SRL, Italy)
X-CYCLE PE recyclable barrier & metal-free packaging (A.Hatzopoulos SA, Greece)
X-CYCLE PE recyclable barrier packaging for coffee (A.Hatzopoulos SA, Greece)
X-CYCLE PP recyclable barrier packaging (A.Hatzopoulos SA, Greece)
Resource Efficiency category
EcoPure™ & EcoPure™ HYBRID - family of foams (Sealed Air, UK)
AeroFlexx (Procter & Gamble, USA)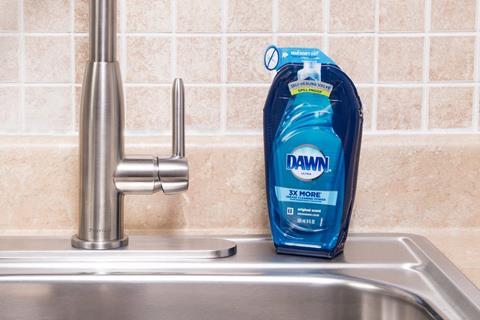 Booklet Label with Braille (Huhtamaki PPL Limited, India)
Asda One Touch Modified Atmosphere Packaging (MAP) Chicken Squeeze Pouch (Clifton Packaging, UK)
Crease Structure (Graphicsleader Packaging, Portugal)
Case Coding - removing complexity and increasing functionality through SKU reduction (DataLase, UK)
FoodTray (GEA Food Solutions Germany GmbH, Germany)
100% PCR PET flat wine bottle with world's smallest 10 bottle transit case (Garçon Wines, UK)
Gas tight pressed board tray (AR Packaging, Sweden)
GoTensil® (EcoTensil Inc, USA)
i2r Ultra™ (i2r Packaging Solutions Ltd, UK)
Being carbon neutral is only the beginning (Lanchester Group, UK)
LatCub (Alzamora Carton Packaging SAU, Spain)
MailerBAG - the advanced paper mailer (Mondi Industrial Bags, Austria)
Manufacture of PET Drums using the CYPET Process (CYPET Technologies, Cyprus)
Mixpac Ecopacc collapsible cartridge (Sulzer Mixpac AG, Switzerland)
MyHumanaPack (AR Packaging, Sweden)
Packaging for Scriba stylus pens for tablets and phones (Andreja Pogacar, Slovenia)
perFORMing - the #1 thermoformable solution (Mondi Coatings GmbH, Austria)
PET - F-HBP-M high barrier polyester film (Flex Films, USA)
Plafco (Plafco Fibertech, Finland)
Ready2Cook Snack Size (Plus Pack AS, Denmark)
SIGNATURE PACK FULL BARRIER (SIG Combibloc GmbH, Germany)
Slimbox (Fit Things, Belgium)
Small Loads Laundry Detergent Pods by Dropps (Cot'n Wash Inc., USA)
StealthWrap™ (Sealed Air, UK)
Wood-fibre-based biocomposite solutions for cosmetics, food and luxury packaging (Stora Enso Consumer Board, Finland)
the CLEAR ONE (ALPLA Werke, Alwin Lehner GmbH & Co KG, Austria)
Tide Eco-Box (Procter & Gamble, USA)