Food packaging specialist AMB Spa will present its latest innovations at interpack 2023 from 4-10 May in Duesseldorf, Germany.We spoke to Swan Cecatto, Sustainability Manager at AMB, about the company, current challenges and the growing importance of innovation to find sustainable solutions.
Could you tell us more about AMB's presence at interpack?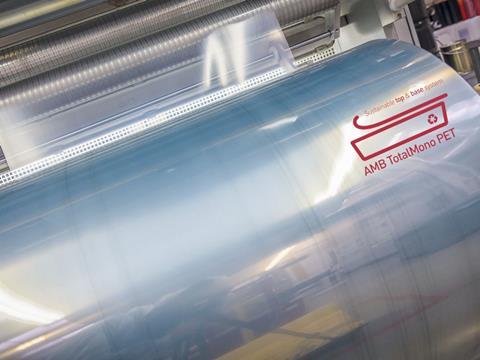 interpack is one of the largest and most significant trade shows for us in the packaging sector. We are excited to present our full range of mono films AMB TotalMono PET and AMB Mono PE Flowpack, as well as our solution for tray-to-tray recycling AMB Tray Revive. AMB's packaging solutions are found in the dairy and food markets as well as the pharmaceutical industry. This year two of interpack's designated Hot Topics, the circular economy and resource management, are topics that are of upmost importance to us at AMB and to which we have devoted substantial amounts of our research and development efforts.
As you mentioned, one of this year's Hot Topics at interpack is the circular economy. What is AMB doing in this direction?
The European Green Deal aims to boost the efficient use of resources by moving to a clean and circular economy. An important step on this path was the development of recyclable packaging. Being proactive in packaging circularity is crucial, for example with our tray-to-tray recycling initiative, the AMB Tray Revive. This project, which we developed as part of our overall sustainability strategy, utilises post-consumer trays to create films which are then used to produce form fill seal packs and new thermoformed trays. It was launched in collaboration with an Italian recycler. The post-consumed material is broken down into flakes which are then used to manufacture tray-to-tray products.
How does PET reflect AMB's commitment to sustainability?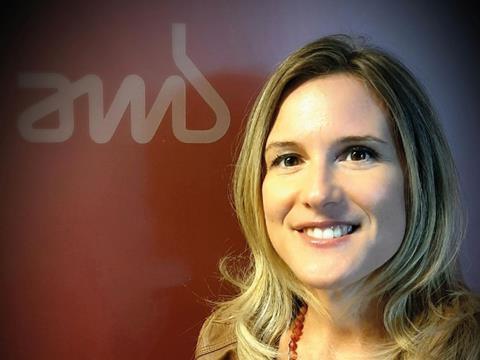 According to the EU PPWR proposal, packaging needs to be fully designed for recycling by 2030 and by 2035 recycled at scale, which means it must be converted into recycled raw materials with sufficient quality to replace raw materials of virgin origin. At AMB we have forged ahead to develop mono PET solutions that are compliant with these guidelines as of today, for example with our AMB Mono PET solution. By downgauging we have developed lower thicknesses that need less plastic in production, which means that more product can be manufactured with the same amount of material. We are not just fully committed to the circular economy but also to minimising the overall use of resources and the production of waste. Our LCA studies and EPD communications have highlighted that a move to mono PET high barrier could lead to a reduction of GWP fossil up to 20%. Moreover, our PET mono high barrier obtained the PETCORE endorsement will not have a negative influence on the current EU trays recyclability stream. Resource management, another Hot Topic at this year's interpack, has been a driver of our sustainability strategy for many years.
Does rPET impact food safety?
At AMB we ensure the quality of our rPET products thanks to our quality system management and by implementing super-cleaning processes that decontaminate recycled materials and that meet the requirements of the new regulation on recycled plastic for food contact applications.
Our products preserve food in a secure and safe manner throughout the food chain. They meet the highest standards in food protection and have qualities that lead to a significant extension of shelf life and, as a result, a reduction in food waste.
What challenges is AMB facing?
One of our challenges is complying with the European Green Deal which has defined a very clear path for the packaging industry - by 2035 packaging must be recycled at scale. Like all companies in the packaging sector, AMB has been strongly impacted by this target. Due to our own belief in circularity and recyclability we have become pioneers in this field. We will continue to press ahead to establish circularity as well eco-processes and eco-design in all our divisions. I'd like to add that this change is also driven by retailers and consumers who are demanding more sustainable products, and is accompanied by international organisations, policy makers and NGOs, all of whom are striving to reach international sustainability targets.
AMB's interpack website: http://ambinterpack.com/
Visit AMB Spa at interpack Hall 9 Stand C0
If you liked this article, you might also enjoy:
McDonald's Director of Sustainability in Europe on the company's approach to packaging sustainability
McKinsey on whether or not on-pack sustainability claims affect consumer spending
Perspectives from industry-leading experts on the EU's Packaging and Packaging Waste Directive revisions
A deep dive into the most important packaging sustainability trends and solutions