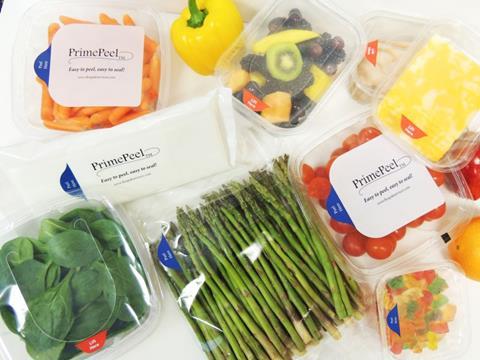 LasX Industries, Inc. designs and manufactures high-performance industrial laser systems for on-demand converting applications in the flexible packaging, folding carton, medical, textile and electronics industries.
LasX has installed more than 500 standard and custom converting solutions for laser cutting, marking, perforating and other processes. LasX and its sister company FlexPak Services LLC also provide confidential package development services and license innovative packaging products.
LasX's patented LaserSharp® technology can be integrated into new and existing converting workflows to create custom laser solutions and retrofits tailored to meet individual customer requirements. LasX will confidentially work with companies to develop a laser process and maximise production output, and will match the ideal laser type to the material using its proprietary controller to synchronise the laser, vision registration, robotics and material handling into one seamless, industrial grade machine.
"LasX delivers a process, not just a machine," says David Pung, vice-president, Business Development LasX Industries, Inc. "We are an engineering driven company that will work with customers to deliver a laser process guaranteed to meet their needs. Our installed solutions are known for their flexibility, reliability and expandability. They are truly a low maintenance, industrial solution," he explains.
William Dinauer, managing director of LasX Europe GmbH, explains that at interpack the company's focus will be on two markets: the flexible packaging and folding cartons sectors. While the company is the established leader in these sectors in North America, flexible packaging solutions will be new to the EMEA markets.
"One of our objectives at interpack is to create awareness and more visibility of our MAP and peel-reseal packaging products and license these patented products in Europe," adds Juan Carlos Tinoco, general manager of FlexPak, which also represents LasX in selling LaserSharp® equipment to the flexible packaging market.
"Our key objective for the next year is to achieve growth of the EMEA market," confirms William Dinauer. "We can see that the market for flexible packaging is growing, and so is the demand for easy-open convenience and breathable packaging. Our technology can satisfy that demand."
More info: