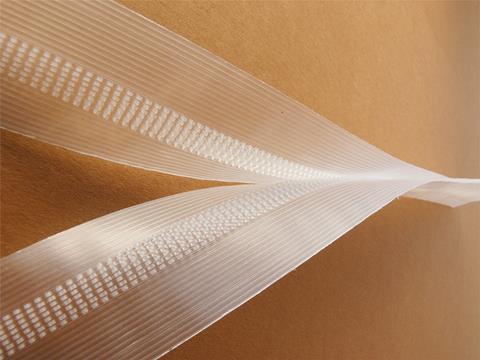 For more than 75 years, Velcro Companies has partnered with brands to deliver innovative closure solutions for all kinds of applications. Its solutions are found in a wide range of products for home and office organisation, gardening and DIY projects as well as the more hidden applications which can be found in car seats, medical devices and much more.
Velcro Companies knows that a simple enhancement to consumers' busy lives is better packaging – hence the development of its PRESS-LOK® reclosure system. This patented hook to hook technology allows consumers to quickly and easily reseal their packages so they can be securely stowed on a shelf, in a bag, on the floor and so on, all while maintaining freshness and preventing spills. The company has seen widespread adoption of this technology in a variety of sectors including lawn and garden, food products, pet food and treats, and wellness and beauty.
And the company doesn't look to be slowing down any time soon. More than 20 years ago, it developed a soft, baby-friendly hook and loop fastener that revolutionised nappies. Now, that same technology can be found in the new VELCRO® Brand REPLAY® Tab, an innovative and elegant reclose solution for wet wipe packaging. Unlike the adhesive closure, which tends to lose its ability to seal after some time, the proprietary mechanical hook and loop closure is not affected by dirt or moisture, guaranteeing a firm closure which helps to keep the wipes moist until the pack is finished.
At interpack 2017, Velcro Companies will have several of its innovative solutions on display. Its booth's Inspiration Corner will highlight its newest products, including the VELCRO® Brand REPLAY® Tab for wet wipes. Stop by booth C51, Hall 10 at interpack 2017 to experience innovative solutions first-hand.
For more information, visit www.velcro.com/packaging