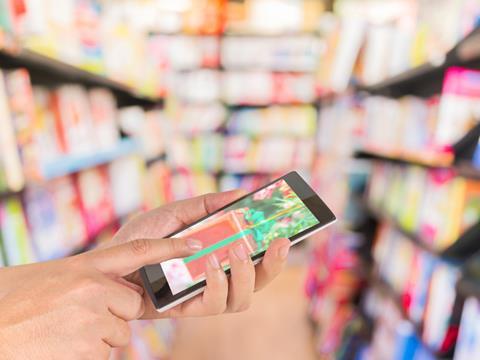 Smart packaging innovations are going to disrupt a lot of traditional packaging techniques. Packaging that incorporates advanced technologies to provide enhanced functionality compared to conventional packaging can be considered smart.
These innovations will not only make usability, distribution, and storage easier for the suppliers, but will also provide everyday solutions to consumer problems. Food wastage due to a short shelf life is a very common issue for most consumers. With an increased understanding of food quality and its effect on health, a lot of households are cautious about food spoilage and give importance to the expiry dates on perishables.
Commercially available smart packaging indicators:
Research on smart packaging indicators has resulted in ground-breaking innovations. Who would have thought that tiny stickers could indicate the quality of fruits, or a small strip could extend the shelf life of certain perishables?
Freshcode's intelligent ink: An indicator for poultry:
Freshcode has come up with an easy and efficient solution to a very common problem for consumers. Poultry products are always in demand, and the storage of these products is a very crucial part in this industry. This innovation helps buyers see product freshness with a new indicator patented by Kao Chimigraf. The Freshcode is a unique visual indicator that displays the guaranteed real freshness of packaged chicken breasts. This indicator will impact sales trends in the coming years, and food preservation will be an easier task. The indicator is impregnated in the white center of the Freshcode with an intelligent ink. This intelligent ink captures the emission of volatile gases released during the spoilage of chicken breasts in modified atmosphere packaging (MAP). It gradually changes color to indicate the level of freshness. The product is no longer suitable for consumption when the indicator turns fully black.
Triggers for innovation:
Food wastage reduction is an important driver for these innovations. The demand and supply ratios are fluctuating, so it becomes necessary to design a technologically enabled plan to monitor the quality and quantity of food. GEA OxyCheck has designed a system to stop wastage and ensure food security. They have developed the world's first noninvasive quality assurance system that checks every MAP. They have devised an in-line quality control system that checks the oxygen content and seal integrity of every single MAP. This eliminates the need for time-consuming sample testing that wastes packaging material and contents and only tests a small percentage of the packs.
Nanoelectronics and embedded smart packaging:
Global playing card and board game producer Cartamundi and the nanoelectronics research centre the Imec and Holst have designed a "world first" near field communication (NFC) Tag made entirely out of plastic. Interactive tags and labels that can pull up information about a product on the phone will allow supermarkets and consumers to know exactly how long a cut of meat has been exposed and if temperatures have been monitored and maintained properly. Embedding NFC technology in packaging will be a novel innovation since most mobile devices support NFC. The hassle of scanning barcodes printed on each product will be eliminated. However, NFC requires electronics that make it relatively more expensive than printing barcodes, so it can be used for packaging higher-end products or for bulk packaging. It can also provide inventory management solutions.
Amazon's Dash Replenishment Service (DRS) is another great smart packaging innovation. It can support smart packaging devices with embedded technology that can sense when new supplies are needed, helping consumers automatically reorder product before it runs out. Jabil Packaging Solutions has designed the DRS software that will let consumers know automatically if they need to replenish their coffee, detergent, diapers, etcetera at the push of a button. This technology combines proven electronics, wireless communications, sensors, and supply chain management capabilities.
A great innovation in the medical and pharma space is E Ink's PhutureMed. This innovation is extremely efficient for patients who require timely medication, and it helps trigger alerts in case of delay in administering the medicines. This solution can track when a medicine or tablet pack has been opened, so it knows when a patient has removed one of the pills and can be integrated into a three-fold standard blister pack. On one portion of the pack is the medication with an RFID signature printed underneath it that changes with every pill that is popped. On the central portion is another printed RFID signature, which can identify the medication. And on the third fold is the main module, made up of a display, an embedded processor, and a sensor, which can easily be laminated into the packaging.
Author: Gauri Pathak, PhD, PreScouter