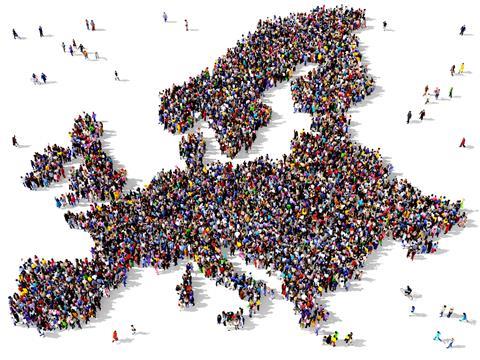 Have you identified any particular markets that are expected to undergo particularly strong growth over the next five years?
Given the current consumer backlash against single-use plastic in Europe, paper and board packaging is being positioned as a practical, sustainable alternative to plastic packaging in certain applications.
In addition, the report identified several areas likely to see strong growth:
Sustainable packaging: There is mounting public pressure on brand owners and retailers to reduce the environmental impact of packaging and move towards more sustainable packaging. Single-use packaging has increasingly become the target for specific sustainability measures, both with brands' corporate citizenship goals and government regulations.
E-commerce: Online shopping has created great opportunities for manufacturers of protective packaging materials. Around 80% of this market is in corrugated board and many companies in this segment are creating specific business units, service lines and products to capitalise on this.
Smart & intelligent packaging: Intelligent packaging demand will be spurred on as brand owners seek to enhance shelf appeal through the use of technologies that allow interfacing with the Internet via a consumer's smartphone; and designs that prolong shelf life through the use of temperature monitoring and other freshness indicators.
High growth packaging segments: plastic drums (new and reconditioned), stand-up pouches, bioplastics, shrink sleeve labels, high-barrier plastic packaging and paper-based packaging.
What are the big demographic and lifestyle trends that you see impacting on packaging – and what kinds of packaging innovation would you expect to respond to these?
Demographic trends is another key determinant of packaging demand. Generally, a higher rate of growth in the population is more likely to be associated with higher growth in packaging consumption. The population of major Western European countries is growing very slowly due mainly to a declining birth rate. The population of many Eastern European countries is either static or declining, mainly due to outward migration.
The age structure of the population also plays an important role in driving packaging demand. In many developed countries the population is ageing. An ageing population in advanced economies and longer life expectancy in developing countries is leading to growing demand for healthcare and personal care products.
Lifestyle factors such as growing consumer demand for health and wellness products, urbanisation and busier lifestyles, growing number of working women and single-parent / single-person households, are also shaping packaging trends. These include growing demand for convenience products/packaging, more portable packaging for 'on-the-go' consumption and smaller pack sizes.
How about the broader drivers in the retail and CPG?
Healthy and environment-friendly lifestyles is a focus for a growing number of consumers. Consumers are becoming increasingly mindful of their purchases. More and more shoppers are choosing products that are sourced responsibly and are good for their bodies and the environment.
More consumers are also mindful of the product packaging, what materials it is made from and whether it is disposed of in a safe and environmentally responsible manner. Consumers increasingly want packaging based on sustainable resources, packaging that can either be reused or recycled and less packaging altogether. Meanwhile, retailers that have placed health and sustainability at the core of their business are continuing to thrive.
Did you form a view of the most important technological trends that are likely to transform the packaging landscape in the coming years?
Technology also has an important role to play in supporting packaging market development. Key packaging technology developments include; high barrier packaging, bio-based renewable bioplastic materials, multilayer packaging film recycling, polymer nanocomposites and downsizing / lightweighting across multiple formats.
Packaging Europe's readers are well aware of the importance of sustainability in defining packaging specifications and R&D. How do you see the increased regulatory and consumer demands in this area playing out for the industry?
The plastics industry needs to intensify its work in the EU standardisation bodies and work together as converters and recyclers towards quality product certification and standards for recyclates in the EU.
Quality of recyclates is still the major issue and just a small number of converters do already work with recyclers to find solutions, so we need to improve this. The industry also identifies these technical barriers so we need to work on this, as well as with machinery producers.
The report outlines both opportunities and areas for caution across packaging. Is it possible to summarise the short-medium term outlook for the industry as a whole?
For the plastic packaging industry the outlook can best be described as challenging due to the consumer backlash against plastics, meeting regulatory targets for recycled content, intense competition, raw material price volatility and growing pressure on margins.
For more information or to purchase the report, visit: www.smitherspira.com/industry-market-reports/packaging/european-packaging-competitive-landscape-to-2023