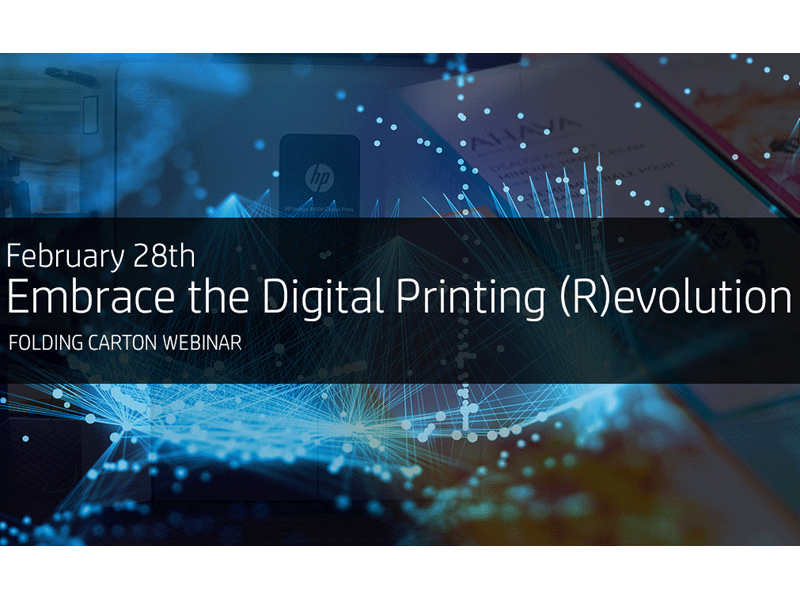 Registration is open for the HP Folding Carton webinar on Thursday 28th February from 16:00 to 17:00 CET.
Participants will be able to learn about the possibilities of HP Indigo Folding Carton solutions and find out how to use digital printing for a wide range of applications, including food packaging, brand protection and security.
The company's experts will also present real time live production of various applications at its Graphics Experience Centre, Barcelona.
Topics to be covered during the webinar will include:
The future of the industry
Customer success story
Live production from the HP Indigo Experience Centre in Barcelona
Inks & applications
HP Indigo ecosystem: workflow and software
There will also be a live questions & answers session.
Register here to get your automatic confirmation to join on the 28th February.