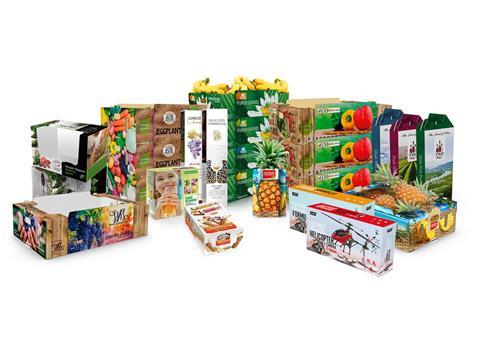 Successful recycling for HP corrugated print for packaging recycling
PTS performed laboratory tests on HP PageWide coated and uncoated printed samples with water-based inks on corrugated board according to PTS method RH 021/97. This method addresses recyclability of paper, paperboard and board for packaging materials and packages for generally accepted procedures for trouble-free production of recovered paper-based materials for packaging.
The sample prints with HP PageWide C500's HP CV150 water-based inks and HP PageWide Web Press series' HP A30 water-based inks on both coated and uncoated media added "no optical disturbing inhomogeneities," to recycled pulp, according to the PTS report. (Test reports 34 148 and 092).
Moreover, testing found equal or lower levels of fiber flakes in the digitally printed samples compared to non-printed control media, indicating that printing with HP PageWide's water-based inks has no negative impact on increasing the amount of coarse rejects of corrugated packaging.