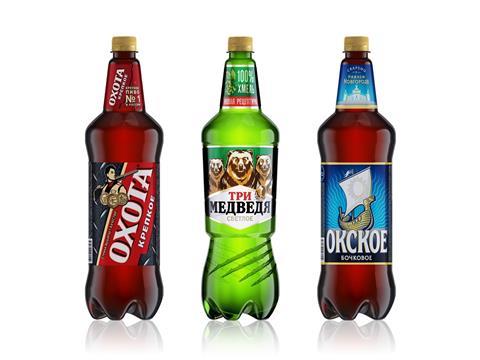 Heineken Russia has launched two new PET bottles with PET Engineering's ITM solution- interchangeable inserts with a single mold.
The new shapes for Heineken Russia, 3 Medvedya, one of the most well-known Russian brands, Okhota & Okckoe, are simple and equally eye catching and, at the same time, offer a great flexibility, thanks to the fact that the aesthetics and format can now be easily modified using interchangeable inserts: this means it is always possible to apply new decorations, to move and resize the label area and, last but not least, to alter the capacity of the bottle, a very important aspect for future possible down-sizing to 1.3l and 1.25l formats.
The 115 sets of molds supplied (one set = one mold plus two inserts), for seven Russian factories, were equipped with lighter, lub-free composite components and treated for a greater durability with the application of the ceramic coating, ensure high wear resistance combined with a low coefficient of friction, bigger resistance to corrosion and an antibacterial and self-cleaning action.