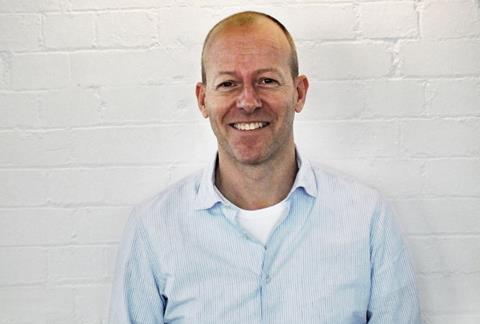 Our new columnist Richard Askam (aka the Digital Nomad) woke up on 1st January feeling curiously good…
I have a confession to make. Sitting here on New Year's Day and feeling great is a little strange. Does that mean I didn't enjoy myself last night? No. Does that mean I enjoyed myself but have become immune to the effects of alcohol? No. So this must be a symptom of the all-round excitement of another new year beginning. That is outweighing the tiredness and mild nausea brought on by a 4am finish to our New Year's Eve party yesterday. So today I'm looking forward to what is going to be a staggeringly good year and of course I have to make some predictions, so you can judge me on them next January!
Ahead for me this coming year I am super excited about my new regular column here in each edition alongside the many speaking events I do across the UK, Europe and the USA and the chance to explore all the possibilities that can come from these. I don't know what I'm looking forward to more - the chance meetings, the innovative discussions or the creative possibilities. These all combine to make the next 12 months limited only by imagination. There has never been a better time to be involved in the world of packaging and the speed of evolution is breath taking. 2017 saw some groundbreaking campaigns executed across the globe with major brands and retailers all realising the growing importance of adopting a personalised approach to marketing, product and customer engagement – all enabled by highly creative and talented packaging suppliers. That will seem a drop in several oceans compared to the sheer scale and breadth of the opportunities available in 2018 and beyond.
So my first prediction is this: simply put, we need to productise packaging and add value to it in the same way that the labelling industry has successfully done to date. I was intimately involved in those early personalisation campaigns that utilised the ease with which labels could be digitally printed in short runs. Very short runs. My feeling is if that sector of the packaging world can change, then everyone can. I believe that this year you will see a number of brands capitalise on this opportunity. But it requires a sea change from everyone involved. Stop being just the supplier of packaging and start being the seller of it! It's a very different conversation when it starts with "Look what we can do!" as opposed to "How cheap can we do this for."
I spent a lot of time in 2017 talking at events about what I term The Believability Gap. This is when packaging innovators spend all their time talking only to other packaging innovators and forget to include the customer in the conversation. A gap grows between capability and believability. Into that gap is injected doubt. The doubt comes from the customers who don't understand the process or the pricing or more importantly, the added value that comes from the ideas. If you have to convince someone of a good idea, it makes the idea less good (just as explaining a joke makes it unfunny). Don't be afraid to behave like a creative agency. After all the industry is full of creative people who see themselves as packaging suppliers. Get out there and work it baby!
My next prediction is centred around personalisation and customisation. I predict that in 2018 people will realise that these are two entirely different things. A lot of businesses have adopted the P-word because they see it as a trend but then bent the definition of it to match what they are capable of. In doing so they have succeeded in diluting the potential opportunity. In actual fact, the celebrated Share a Coke campaign was simply mass customisation, not the dawn of a new era of personalisation at all. If you are simply choosing first names from a pre-set database, that's like looking for a keyring with your name on it in a seaside gift shop. For me, the opportunity to offer true personalisation is still in play. Once the brand managers – or Logo Police as I call them – recognise the true value of personalisation and allow consumers to add memories, song lyrics, film quotes or anything that means something truly personal to the packaging, then I think we have ourselves a ball game.
I think that's enough for my predictions for now for 2018 (unless you count England winning the World Cup, Manchester Utd winning the Champions League and my daughter winning the Under 12's tennis cup at school this summer). So take a few minutes to imagine how you could be a part of this next phase of the revolution and you will soon start to feel the excitement that's coursing through my veins today. And the great thing is, it is all entirely possible – all the dots that need to be joined up already exist and nothing else is required except for you to join the conversation.
I'd like to wish a very Happy New Year to all readers and raise a glass to you – the innovators, the entrepreneurs and the shapers of the future, I'll see you in the next edition!