A recent report from consultancy firm PreScouter argues that 'green chemistry' could be the next industrial revolution that impacts all industries. In this comment piece, a PreScouter researcher and materials scientist, Gabriela Mattos, takes a detailed look at the potential of biobased materials.
Sustainable development is not just about reducing the impact of economic activity on the environment; rather, it is mainly about the consequences of this relationship on the quality of life and well-being of society, both present and future. Given the grave environmental concerns we face today, new thoughts about circular and sustainable economies have become a major strategic challenge for the twenty-first century.
Single-use plastics are possibly the biggest environmental challenge today, with projections stating that in 2050 there will be more plastic than fish in the oceans. The Single-Use Plastic Directive tackles this problem permitting the use of natural polymers that have not been chemically modified.
This comes with quite the debate as to what falls under this classification, as PHA is scheduled to be banned as a single-use packaging material in Europe, as expert Anindya Mukherjee, cofounder of Go!PHA tells PreScouter. PHA, although naturally occurring and not chemically modified, is not being considered as a natural polymer by the EU since it is produced via fermentation, which is classified as an industrial process.
With increasing pressure from regulators and consumers alike to reduce (and potentially replace) the use of petroleum-based chemicals and products, the search for new sources of raw materials to replace or incorporate into existing ones is revealing a number of greener options.
What is 'green chemistry'?
'Green chemistry' aims to achieve the reduction of waste generation, atomic and energy savings and the use of renewable raw materials, raising a discussion about what the chemical industry can do to eliminate or mitigate the impacts of its processes and products. Furthermore, 'green chemistry', as it is currently understood, can be described by 12 fundamental principles:
Prevention
Atom economy
Less hazardous chemical syntheses
Designing safer chemicals
Safer solvents and auxiliaries
Design for energy efficiency
Use of renewable feedstocks
Reduce derivatives
Catalysis
Design for degradation
Real-time analysis for pollution prevention
Inherently safer chemistry for accident prevention
Hence, 'green chemistry' can be summarized as being products and processes that have similar or superior properties, when compared to conventional petroleum-based products and processes, and are capable of reducing the long-term consequences to the planet.
Use of alternative and renewable reagents that reduce material loss and waste generation, substitution of toxic materials and solvents, improvement of natural synthesis processes, minimization of energy consumption and the study and development of new substances that do not pollute the environment are all part of the scope when the search for sustainability becomes a priority.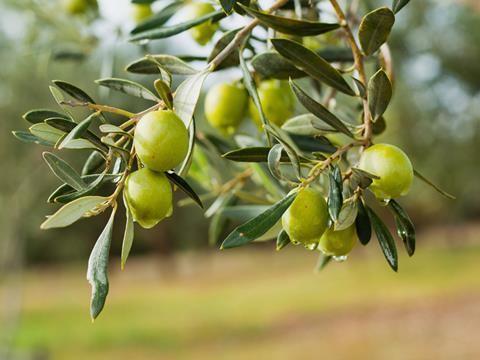 What's driving the transition to 'green chemistry'?
The transition from a fossil-based to a renewable-based economy is already underway, with the size of the 'green chemicals' market being valued at $9.5 billion in 2019, while a CAGR of 6.6% in 2020 and 2030 is predicted. In this way, companies that are already seeking to incorporate new sustainable technologies and replacing conventional materials with the so-called 'green chemical' materials may be jumping ahead in the competitive market.
For this change in attitudes to take hold, the main drivers for the replacement of petrochemicals include the awareness of the environmental impacts that a raw material offers, the increase in regulations and legislative pressures aimed at reducing polluting greenhouse gas emissions and the awakening of interest by consumers for more sustainable and less harmful products.
In the case of the consumer packaged goods (CPG) industry and the food and beverage (F&B) industry, there is currently great concern, mainly with single-use plastics, some of which are already banned by local public policies.
Coupling sustainability with functionality in the packaging industry
The packaging industry faces some of the biggest challenges with regards to switching to biobased alternatives, due to the different purposes a package serves (i.e., protection, barrier, marketing, transport). An example of an existing replacement for the packaging industry is the product FDCA, which is derived from sugars, developed by Corbion. This product is an alternative to PET packaging in the F&B industry, offering better barrier, thermal, and mechanical properties than conventional PET.
'Green chemistry' can also be applied to other proposals in addition to F&B packaging, using food waste or renewable biomass. For example, of the companies highlighted in the PreScouter report, Pyran, uses 1,5-PDO derived from corn cobs to replace fossil-based diols for textiles, paints, coatings and automotive applications.
Lankem developed BioLoops, a surfactant made with soybean oil that can be used for detergents, cleaners and textile processing, and BioTak uses renewable sources in their substitutes for conventional adhesives for labels and packaging.
In the case of Pyran, the developed product has 30% lower costs, with improved properties in polyester and polycarbonate polyols over the oil-based alternative. Low-cost 1,5-PDO enables advancements in polycarbonate polyols as a high-quality substitute for polyesters/ethers.
BioPowder sells natural additives derived from olive pits as well as fruit peels and stones that can be used as alternatives to industrial abrasives and fillers. In the same way, Ecovia offers AzuraGel, superabsorbent biopolymers derived from renewable biomass that can be used as alternatives to acrylates, minimizing production costs and maximizing raw material flexibility.
In addition to presenting alternatives to petrochemicals, materials produced from 'green chemistry' are able to achieve final properties similar to those they seek to replace. In some cases, a biobased alternative can even provide additional or better functionality.
Key takeaway: Green is the way forward
Industries must always be aware of the interests of consumers as well as the need to respect environmental limits. As consumers increasingly look for sustainable products and industries demonstrate care for the planet by replacing conventional products with 'green chemical' products, the greater the resulting benefits will be in the future.
For companies looking to achieve their sustainability goals, one path is replacing harmful chemicals with renewable, nontoxic 'green chemistry'. As PreScouter technical director and report coauthor Marija Jovic notes, "'Green chemistry' is the foundation of a sustainable future and the way to be at the frontier of business and consumer needs."