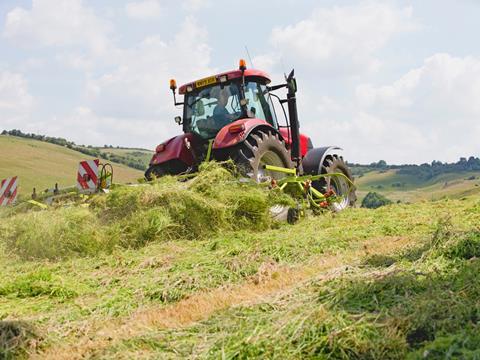 Ranpak has invested in Creapaper GmbH, suppliers of grasspaper and grasspaper products, as both companies seek to expand the availability of "sustainable" paper-based packaging across European markets.
Ranpak has "successfully" completed round B of financing talks with Creapaper. It joins JS Capital, Schusterman Family Investments, and Soros Capital as "strategic" investors in the German-based Creapaper.
Omar Asali, chairman and CEO of Ranpak, comments: "Ranpak's strategic investment in Creapaper reflects our continued commitment to sustainability and the use of natural substrates to reduce plastic waste and carbon emissions.
"Creapaper's innovative grasspaper products are primed for expansion across global markets and complements Ranpak's core paper products and sustainable packaging solutions.
"Working with Creapaper will advance our mission to replace plastic packaging with sustainable alternatives by expanding Ranpak's eco-friendly solution set and paper SKUs for our growing customer base."
Creapaper uses a patented process to produce graspap, a raw material required for producing grass paper. Glasspaper is a pulp-based product that apparently consists of at least 30% grass fibres, and can be manufactured with up to 50% grass fibre depending on the application of the final packaging.
Grasspaper is intended as an alternative to cellulose pulp made from wood or waste paper, according to the company. However, the formula can include both wood pulp and recycled paper, which makes up the rest of the grass paper material after the "significant" proportion of grass fibres.
Creapaper claims grass paper has a lower environmental impact than wood pulp-based products and represents the more sustainable option. In particular, the company reports a CO2 reduction of 95% and water savings of 99% for the production of grass paper when compared to wood pulp.
According to the company, grass paper is recyclable and compostable, with certification to be used across packaging applications. Creapaper says its product can be used for dry foods and cosmetic and pharmacy products, as well as service packaging.
Other brands have turned to grass for the production of paper-based packaging, also seeking its alleged sustainability in terms of water usage and emissions, as well as its compostable properties.
For example, in 2017, Scheufelen unveiled its Grass Paper range reportedly made up of up to 50% fresh fibre material made of sun-dried grass, which it says uses less than 1 litre of water per tonne of grass fibre pulp while also not requiring any processing chemicals.
The REWE Group have also announced packaging made from grass, which is sun-dried, and introduced it to some REWE supermarkets and all PENNY supermarkets in Germany. It adds that this grass-based packaging is especially popular for corrugated trays for fruit and vegetables, as it reduces the need for barrier coatings. In addition, the Group claims to have developed a self-adhesive label made of grass paper that its FSC-certified, which is allegedly recyclable and compostable.
With Ranpak and other companies' investments, Creapaper will continue to scale its operations for retail clients in Germany, Switzerland, Austria, the Netherlands and Italy. The company says its grass paper products are aimed at applications including hygienic papers, food, carrier bags, and single-use plastic replacement.s